One counter-intuitive change to make selling the easiest thing you do
Is it possible for you to make selling the easiest thing you do?
Here's what I've learned in 17 years of enrolling clients: there is no technique or tool or process that's going to change things for you.
The one thing that's made selling easier for me is to always uplevel the quality of people that I'm enrolling.
Here's what I mean: if I'm enrolling somebody with a net worth of a million dollars or who makes a million dollars in income and I feel like that's hard for me, I need to go do MORE of that.
Why? The more I work with people who are making a million dollars, the more I have conversations with them to enroll them, the more normal it becomes for me to have those conversations. When it becomes normal, it becomes easy.
You might be thinking right now, "Wow, I could never do that."
But it's only a challenge temporarily. It's just a challenge for you to grow, and long-term sales will become much easier for you.
The real question is: Do you want it to stay difficult for a very, very long time, or do you want it to be challenging for a little bit until you grow and it becomes easier?
---
Read these next:
My 4 'S' System to Convert Ice Cold Prospects into Buyers
5 Authentic Persuasion Techniques to Enroll More Clients in your Coaching Programs
---
Quotes: (follow Ted on Facebook for tons of great quotes and free content)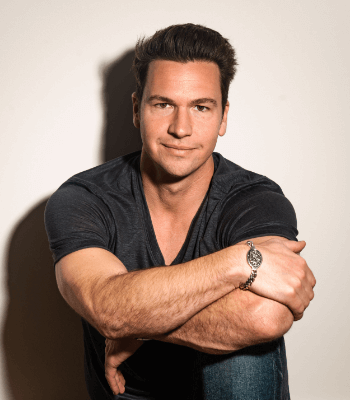 Ted McGrath
Transformation Coach, Theater Performer, Speaker, and Best Selling Author
Ted is a theater performer, speaker, and best selling author. He has created 5 household brands and made millions teaching Coaches, Speakers, and service based Business Owners how to turn their life story and life experience into a lucrative business that impacts millions and makes millions.