Click on one of the options below to get started
Click on one of the options below to get started
The world as you know it has been
The world as you know it has been
The lie that anyone can be successful if you just work hard enough. That the future is bright and open to anyone brave enough to take it.
The truth is, the world is built on a foundation of cages and chains, painted to look pretty… while the true dreamers and doers are held back by rules they never agreed to in the first place.
And now, we're no longer buying into the set of rules written by an industry that's lost our respect.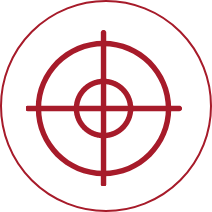 We're
building the
band of mavericks

like YOU…
that's going to usher the world into the new future – where we destroy the archaic and traditional and rewrite the narrative that says we can achieve anything we can dream up.
Our platforms.
Our brands.
Our businesses.
Our art.
All of these can be redefined – redesigned and recreated… withOUT being crushed by those who would rather see us live in a box that we no longer accept.

Here is where you'll not only find the community you've been searching for…
but the resources and training and education that will empower you to stop playing small, start thinking bigger, and reach the levels I know you're capable of.
Here is where I'll help you hone your skills, encourage you to recognize your greatness, give you the resources you need to finally break free of the golden handcuffs of industry that keep you stuck.
Because no matter how successful someone might seem… they're stuck playing by someone else's rules. And it's time for those rules to be not only broken… but obliterated.
Where you don't have to pay your dues or be born with a silver spoon to be successful. Where you can create more than just stability… you can create the financial freedom that lets you do more with this life than you ever could before.
Here, you'll become so powerful that you can master not only what you need… but finally be in a place where you can contribute to making the world a new, better version.
Are you ready to
break out

of the chains of tradition?
No matter what your dream is…
And in the future we're going to create together… you don't have to be one of the chosen few or the golden child to make money and be successful. You don't have to play by the outdated rules or bend to someone else's will.
Here, you'll pave your own path and build your own brand. Here, you'll own your own future, create your own platform, and control your own destiny.
And here is where
we'll show you exactly how to make it happen.
Whether you're scared of getting started or you're simply tired of the world being run by the same people that have seemingly always been in charge… there's a place for you here.
No matter where you are in your journey – you matter. You have what it takes.
Your dreams define you – and it's time to let them be as limitless
as you are.
and it's time to let them be as
Click on one of the options below to get started
I've Never Been More Free and Happy!
"Ted is like Superman. As a single mom I needed to make things happen fast. You fly to a whole new level with your vision, your message, and your income in this course. Ted helped me dial in my messaging and now I'm making six figures through online webinars and I've never been more free and happy in my life."
Maria Whalen
Founder Of ZHI3FUSION
$1 Million In Sales In Just 18 Months!
I did a real million dollars in sales in the last 18 months since enrolling in Message To Millions. Ted McGrath's perspective and coaching is absolutely priceless. I give Ted and his program my highest recommendation. My family & I will be forever grateful.
Brandon Hawk
Founder Of YOUTRAINING
I highly recommend Ted's work.
Not only did Ted help me dial in my messaging, but he helped me increase the conversions from stage. I've had the great fortune of being on Oprah twice and have built a multi million dollar speaking and coaching business. I highly recommend Ted's work.
Marcia Wieder
CEO/Founder Of Dream University
I have a multi-six figure business
I had a stutter and Ted's programs gave me the confidence to get up on stages and follow my dreams. I have a multi-six figure business speaking and coaching for a living. Thanks Ted.
Alex Moscow
Alex Moscow Integrity Based Sales Expert
Now I have a 7 figure business.
When I first started working with Ted, I was making $50 an hour in my career. Now I have a 7 figure business. I'm married to the woman of my dreams. I moved from East coast to my dream of living in California. I'm running my business and retreats in a way that has totally changed my life. I can't thank you enough Ted. I now have the ability to accomplish HUGE goals income wise, career wise and being fulfilled in my relationships.
David Mehler
David Mehler Founder Of Man On Fire