Networking 101: How To Have Profitable Conversations
Your business thrives on the community you build. A great marketer is always seeking to expand their community.
I'm going to teach you my '5 S' strategy for having profitable, relationship-building conversations as you build your network:
STATEMENT
SYSTEM
STRATEGY SESSION
STORY
SOLD
Statement
This is your 'elevator pitch'  when someone asks what you do. The basic formula is: I help people do x so they can do/have y.
Example: "I put on seminars and workshops and teach people how they can run their own seminars so they can get their message out to the world."
System
Share the name of your own Blueprint or System (if you don't yet have one, I recommend you create one).
Example: "I have my Speak To Millions Blueprint. I teach people how they can take their voice and speak to other people in seminars and workshops and spread it around the world."
Strategy Session
Don't try to explain your entire system in a brief conversation. Invite your new connection to a complimentary Strategy Session with you.
Example: "My Blueprint is 7 steps I teach people over 2-3- days in my seminars…we don't have 45 mins for me to take you through it right now, but I would like to offer you a free strategy session. We'll talk about what you want to create this year, your challenges, and create a plan of how you can get there."
Story
If they're not sure about taking you up on a Strategy Session on your first invitation, share your story with them to create a deeper relationship. Then invite them a second time to a no obligation conversation with you.
Example: "Let me tell you, my first ever speaking engagement went so badly I almost never got back on stage again! But I learned all I could, and now my Blueprint has made me millions and I speak all over the world and it's a blessing…so if you have a desire of being a speaker, I can share my life experience on the call and you can share yours, and that's really all it is."
Sold
This is your ideal outcome – your story and system paint a vision of something they've been thinking about creating for years. They're sold on their own vision and ready to take action. You may just be the person to serve them.
---
What to read next:
---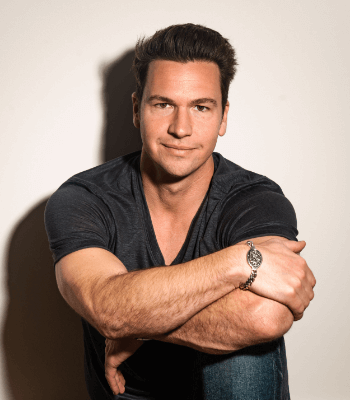 Ted McGrath
Transformation Coach, Theater Performer, Speaker, and Best Selling Author
Ted is a theater performer, speaker, and best selling author. He has created 5 household brands and made millions teaching Coaches, Speakers, and service based Business Owners how to turn their life story and life experience into a lucrative business that impacts millions and makes millions.