Superstar Speakers | 7 Effective Call to Action Examples for Speakers
Sometimes, looking for call to action examples can be challenging. However, it's worth the extra effort. Once you find some powerful ones, your chance of getting your audience to say yes to your offer goes up significantly.
Connect with your audience from the stage and get them to respond to you positively with these effective call to action examples. I use each of these techniques in inspiring my audience to take action on their dreams and invest in themselves by working with me.
7 Call to Action Examples To Convince Your Audience
1. Speaking to that Inner Voice
For most people, making the decision to take action on their dreams is not easy.
One of the essential calls to action that I make is to the little voice in my audiences' heads – the little voice that's asking them if this is the right thing for them, if they are brave enough or good enough or enough to have what they want.
I call out their fear and doubt and invite them let me be the bigger voice they listen to today, to empower them to step into their bigger future and work with me.
This is typically the second call to action I use, and after using this I've got a big majority of the room to take action already.
Often, I'll throw in a limited bonus on top – I might let my audience know the first 10 people to take action will get a certain exclusive bonus. That will create a table rush.
2. Contrast Pricing
Before you tell your audience how much your actual retail pricing is, share the price value of your coaching first. I like this strategy because it gives potential clients what they can experience with the price of my one-on-one coaching.
For example, I tell them all the benefits they can get from my one-on-one coaching — a course worth $10,000 — before offering if for just $2,000 on that particular day.
This strategy gives your audience a chance to see the value of your offer in contrast to how much you rate your services.
3. Sharing an Emotional Story

One of the best ways to capture an audience's attention is by touching their emotions. Like tapping into their inner voices, making them emotionally invested is a great call to action example.
In my talks, I often share how a lot of my actions in the past were driven by the idea that I never felt like I was good enough. Many people relate to that on an emotional level. This, in turn, preps them to hear your call to action. Whether you want them to grow into their potential or learn to pursue their dreams, tapping into their emotions will help you get them to take action.
4. Using Client Stories
Client stories are a great way to share the transformations that are possible for people who have already worked with you, and by sharing your client stories from where they started to the incredible outcomes they achieved with you, it allows your audience to experience that transformation for themselves as they listen to the story.
For example, I helped Alex by showing him how to earn $71,000 from pitching sales and communications to his first 10 clients. The ironic thing about Alex? He used to stutter when he speaks. Now, after we worked together, he's getting five digit earnings.
Isn't Alex' story inspiring? People who share the same challenges, as well as the same dream, won't hesitate to take you up on your offer after hearing such a story.
5. Sharing Your Own Regret Story
I don't recommend everyone visit rock bottom, but if you have, maybe it's time to learn from it and teach others. pic.twitter.com/etF79dwXUd

— Ted McGrath (@ted_mcgrath) June 26, 2017
At least one of your calls to action should be some type of story. It's more emotional and helps people connect with you.
I often tell a story of regret – it's this story about how my grandparents got to the end of their lives and realized they'd lived full lives as they looked back over the years. After telling this story, I invite my audience to take action and step towards living the life they want for themselves.
The story drops people more into an emotional, heart-space place. The emotion inspires them to take action.
Don't be afraid to share your own regret story. This can be the most powerful among all the call to actions examples out there. Your life story can inspire others to take action and follow the same path that you did.
6. Helping Your Audience Imagine Their Future
In order to convince potential clients to say yes to your offer, they need to see what will happen to them if they do enroll in your program. Let them imagine what possible improvements they will experience in their lives if they take you up on your offer.
Create a call to action that hits your audience's hot buttons. Give them a tangible idea of what the future would be like if they were to yes to you.
For example, I established that my dream is to influence mankind by sharing positive messages, stories, and tools. I do this by putting together two of the most influential groups in the planet: celebrities and creators.
Now, if I were you, I would positively respond to that dream.
7. Offering a Possible Solution to Their Problem

People, more often than not, need to improve something in their lives. They may have problems they want to solve or insecurities they want to overcome. You won't have a hard time closing a deal if you present a possible solution to these problems and insecurities.
I helped David start a 3-day retreat called "Man On Fire." He was able to sign up 8 people to the program by targeting men who had problems with their career and relationships. These high-achieving yet struggling men were willing to pay $5,000 just to get out of their slump.
By offering your audience a possible way out of their problems, it won't be long before they start positively responding to your call to action.
Remember, as a speaker, you need to make an impact with your audience. Whether you're selling your skills or just convincing others to take action, you need to make sure that your audience hears what you want to say. These call to action examples are just here to help you get on with your story and your purpose — just as I have with my story and life's purpose.
Which one of these call to action examples do you prefer? Let me know in the comments section below. 
Up Next: 11 Advanced Closing Techniques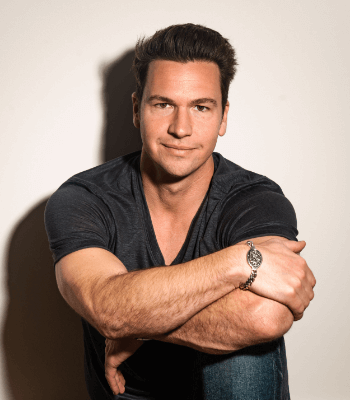 Ted McGrath
Transformation Coach, Theater Performer, Speaker, and Best Selling Author
Ted is a theater performer, speaker, and best selling author. He has created 5 household brands and made millions teaching Coaches, Speakers, and service based Business Owners how to turn their life story and life experience into a lucrative business that impacts millions and makes millions.