Choose The Right Business Path For You With These Tips
Finding the right business path may not be rocket science for some, especially for those who already have a clear vision. But for most people, figuring out which business to pursue is a real challenge. If you think you've reached an impasse in finding the right career, don't give up! Let me guide you with new ideas.
Business Path Tips | Find The One To Thrive On
1. Pursue Passions
So my first business path tip is to pursue your passions. Yes, I genuinely mean passions.
Many people think to have a business, you have to be focused on only one thing. I realized it doesn't have to be because we all have various interests, and you don't need to favor over the other.
I thrive on coaching and speaking. I am happy when I speak in front of people and help them reach their vision and make an impact in the world.
But I also love to perform, and I am passionate with my one-man show, which is a story of my struggles that lead me to my transformation and help me find the best business path as well. In fact, it has guided me through the most desperate times in the business.
2. Play To Your Strengths
Even in struggle, he CHOSE to rise and succeed. Would you do the same? pic.twitter.com/wyq6phLkgN

— Ted McGrath (@ted_mcgrath) October 31, 2017

Another business path tip is to assess yourself and determine which areas you are good at.
It's not unusual for me to hear clients say, "Ted, I want to be like you. I want to grow my business and earn this much money."
I always tell them, "Every person is unique. I can guide you through the process and show you proven techniques to have a similar business path as mine, but you have to find your own."
I can't be like Alex, who's one of my favorite success stories, and he can't be me. But he's earning thousands of dollars in his program because he focused on what makes him stand out.
3. Know Your Life Story
If you've been reading my blog posts, then you know I always encourage others to define their life story.
Why? It's because it defines your mission or your goal. It directs you to the best business path toward transforming other people's lives!
I was working as one of the best agents in New York Life, earning a six-figure income. But I wasn't happy. In fact, I found myself in a profound problem, such as almost dying from alcohol and drug overdose.
It was then I told myself this is not the story I want. This is not how my life is going to be. I also understand it's not only me who goes through these problems. There are thousands of others.
Playing by my strength, which is speaking and coaching, then using my life story, I am now one of the best-selling authors and speakers in helping people find their message and transform other people's lives while earning a consistent income month after month.
4. Seek Guidance From A Coach
Can you find your business path by yourself? Of course, you can. But it's going to be incredibly tough and confusing, and you're more likely to fail than succeed.
I didn't reach this success without the guidance of many people. Many years ago, I saw this fantastic speaker on the stage.
His name was Bo Eason, and he was the one who inspired me to do the one-man show.
But even though I know it's what I want, I didn't know how to get there, so I hired a story coach.
Every week, I came into his home to rehearse in front of him, and I'll tell you it wasn't the easiest. I could feel every inch of my being frightened and worried if I was doing the right thing.
But it was the only way I could be the best in what I do.
During the early years of my being a speaker and a coach, I listened to others. I sought out mentors, spoke in other people's stages just to learn how to do it better, and only inspired myself with other people's successes. I met with people who helped clear my vision.
5. Streamline Your Strategies
I'm here to serve people and help them transform their lives, together we can change the world! https://t.co/m5JcA34Jjn pic.twitter.com/71LIw19PGa

— Ted McGrath (@ted_mcgrath) October 23, 2017

Being in the business for such a long time now, I realize you don't have to do the "normal things" other people do just to earn an income. In fact, you can make yourself efficient and double or triple your income with the least amount of time and effort.
For example, instead of doing one-on-one coaching, you can go for group coaching. You can hold successful small events, which are less stressful and more economical.
I have a lot of great techniques that will teach you the shortcuts on how to market your business online. You don't even have to stress yourself much about it.
By streamlining your strategies, you can have a more workable, easier-to-manage business path.
6. Plan Out Your Business Roadmap
Picking a business is one thing. But have you thought about how you will actually pursue it? Creating a business roadmap will give you a clearer vision of what you want to achieve.
I encourage you to use this personal growth plan. It's easy to follow and should serve as your flowchart detailing how you want to progress in the business and even the path you have chosen.
7. Create Your Ultimate Goal
After creating your roadmap, determine your goal: what is the vision you have for yourself?
Sometimes, though, it seems you have so many goals to achieve you don't know where to start! And you can get yourself lost among them.
So my technique is to create your statement. For example, "I am here to help people spread their message while creating a lifestyle-friendly business that gives them a consistent flow of income."
Every time someone asks me what I do, or I feel I am feeling unmotivated or lost, I refer to my statement. It always tells me why I am doing the things I love the most.
Defining your business path is not a walk in the park, but each of us has our own journey. You don't need to compare your way with mine to determine your success. These ideas should help you find your self-fulfillment and place in this world.
What's your dream business path? I'd love to hear about them in the comments section below!
Up Next: How Can Knowing the Life Story of Successful People Help You?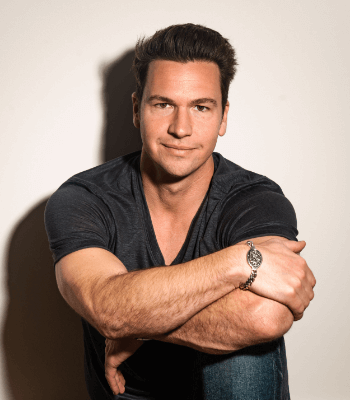 Ted McGrath
Transformation Coach, Theater Performer, Speaker, and Best Selling Author
Ted is a theater performer, speaker, and best selling author. He has created 5 household brands and made millions teaching Coaches, Speakers, and service based Business Owners how to turn their life story and life experience into a lucrative business that impacts millions and makes millions.