8 Steps for Designing Your Presentation to Inspire Clients to Say "Yes!"
Step 1: Create A Compelling Headline
Your headline is the key to capturing your audience's attention immediately.
Tell your audience what you're going to teach them and the outcomes they can experience:
I'm here to help you do x, so you can do/have/become y.  
Step 2: Tell Your Brand Story
Your brand story paints a portrait for your audience and shows them who they aspire to be and how they can be their best selves.
Lift your audience up and inspire them to become the person they desire to be.
Step 3: Highlight the Problem
Use a story to present the problem and the opportunity together.
Describe the trap most people are in, and then demonstrate how your offer can take your audience through the transformation they are looking for.
Step 4: Present the Solution
Showcase the big opportunity people have if they take action on your content.
Who will they become? What results will they see in their lives?
Step 5: Tell Your Personal Story
Get vulnerable and authentic with your audience. Share your journey, from your lowest point through the climb to where you are today.
Vulnerability is powerful. It helps people connect with you, and is something they always remember.
Step 6: Case Studies
Social proof is critical in inspiring people to enroll in your programs. Let your clients inspire your potential clients with their success stories.
If you don't have any clients yet, get out there and help some people in exchange for testimonials you can share.
Step 7: Give Great Content
Take a deep dive into your topic and give the best value you can. Present your best material that serves your audience.
Educate and empower people during your presentation and they will want more from you once it's over. They will want the same feeling of excitement and empowerment to continue long after the presentation…which means working with you!
Step 8: Make Your Offer
Make multiple Calls to Action to maximize the opportunities for your audience to say "Yes!" to you.
Address the emotions they have (overcome objections) in the moment you invite them to enroll. Inspire them to overcome their fears and take action on their dreams.
---
What to read next:
---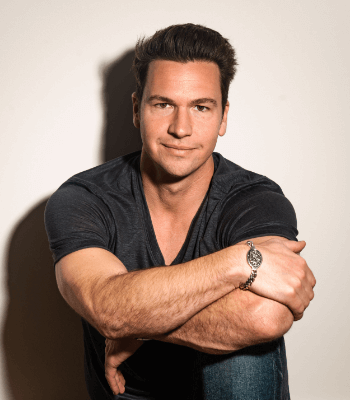 Ted McGrath
Transformation Coach, Theater Performer, Speaker, and Best Selling Author
Ted is a theater performer, speaker, and best selling author. He has created 5 household brands and made millions teaching Coaches, Speakers, and service based Business Owners how to turn their life story and life experience into a lucrative business that impacts millions and makes millions.