Motivational Speaker Income: Can Motivational Speakers Make Money? Yes!
Ever wondered what a motivational speaker income is like? How to become one and build a seminar business? My clients always ask me these questions. That's because I've made millions speaking from the stage while making a positive impact in the world. Let me show you exactly how I plan out my seminars and teach you how to make money as a motivational speaker and sell from the stage.
Motivational Speaker Income: How Do Motivational Speakers Make Money 10x Their Income?
In this article:
Crafting Your First Seminar
You might think you're not fit to become a motivational speaker, but remember this: you have a superstar speaker inside of you. You just need to tap into that, just like I did.
Motivational speakers do not become great overnight. To become one, you need to work hard to create an enticing offer that will help you sell from the stage. When I come up with a seminar, I go through important aspects and plan out what to do with those. You can do this, too.
First of all, you need to have the framework for your talk, retreat, or motivational video based on your inspiration for it. From there, you have to figure out what your angle is going to be and make sure your audience will respond to your offer. Then find out which people will benefit from your talk. Once you've identified them, map out your seminar to entice them to say yes to your offer.
Multiply Your Income By 10

Now let me tell you about what a motivational speaker income is like and how you can make it 10x while making a greater impact. You won't have to work your time for dollars, but instead, get paid your worth.
To do this you have to become a celebrity, an authority in the marketplace. Establishing your position in the marketplace brings the income. And what better place to improve positioning in the market than by being on stage.
When you are put on a pedestal, like Martin Luther King, Jr., Gandhi, and John F. Kennedy, you have a great chance of establishing your position.
If you're not on the stage in your business today, your chances of becoming a celebrity in the marketplace become less plausible. When someone is on that pedestal, everybody wants to partner with them. Everybody wants to give them the money.
Remember: The superstar is the new celebrity. He owns the stage and the mic.
Seminar Messaging Breakthrough
You've tapped into your superstar self and you know you have to establish yourself in the marketplace to multiply your income. What now? How would you actually put on your first workshop or improve your already existing seminar?
You can do this even with a small room and a limited budget for your seminar business to flourish and give you 10x the revenue.
How to put on a high revenue event?
have a superstar speech
get high-end people in the room (even if it's a small venue)
get your high-end offer in place
make it economical for your target audience
include stories and testimonials to encourage your audience to accept your high-end offer
Basically, you have to make a presentation that will knock their socks off.
Build Connections
https://www.instagram.com/p/Bd3BV2HDItk/
Another factor that contributed to my success and to my motivational speaker income is my connections. I learned to reach out and to connect to other motivational speakers. And with this, I got lots of speaking events in which I earned income. If you really want to multiply your income by 10, then you have to learn to build connections as well.
Watch this raw, unedited video where I reveal my exact thought processes to creating superstar motivational speakers. Find out how I craft an irresistible offer at 2:20, how you can multiply your motivational speaker income by 10 at 17:30 and how I got a breakthrough in my seminar messaging at 26:15.
Whether you're new to the world of motivational speakers or you've already started but want to earn more, these tips can help you multiply your motivational speaker income. Once you take over that stage and let the superstar inside take over, you'll have high-end clients closing deals in no time!
Are you ready to multiply your motivational speaker income to 10? How do you plan to start? Let me know in the comments section below!
Up Next: Superstar Speakers | How to Make Six Figures at Your Next Seminar
Editor's Note: This article was originally published on November 26, 2015, it has been updated for accuracy and relevancy.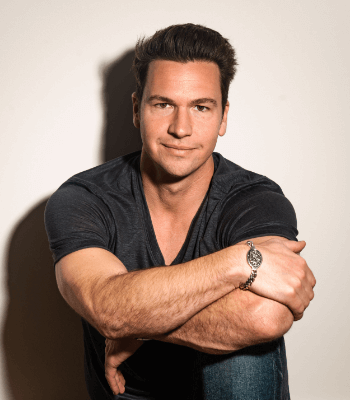 Ted McGrath
Transformation Coach, Theater Performer, Speaker, and Best Selling Author
Ted is a theater performer, speaker, and best selling author. He has created 5 household brands and made millions teaching Coaches, Speakers, and service based Business Owners how to turn their life story and life experience into a lucrative business that impacts millions and makes millions.