What is a Life Coach and Do You Need One?
During live events, people come up to me and ask, "What is a life coach? Is it different from being a speaker or an entrepreneur?" While others would ask, "Is there a market for that?" There's been a lot of confusion lately of what I and my other clients do. That's why I'm here to shed some light on the process, so you can better understand the value of a life coach.
What is a Life Coach and Why Are They Necessary?
What is a Life Coach?
Whenever people come to me and ask what I do, or when I introduce myself during events and networking, I always say my statement, which is: "I help coaches, speakers, service-based business owners, entrepreneurs, artists and experts. I teach them how to find their life story and message, how to get paid for it, and then how to spread it to millions, so they can have a lifestyle-friendly business."
Being a life coach is more than helping map out other people's dreams and visions. My biggest job is to make sure you can achieve them, so you can share your message and live life with a purpose while enjoying a complete financial and personal freedom.
Another way to look at a life coach is to envision your favorite sport. Life coaches are always on the sidelines of Team You.
The Personal Life Coach's Method
To help you further along in your understanding what is a life coach, let me break it down for you. I help you discover and clarify your vision. 
Every person has a dream — and if you don't have one, I highly recommend you change that. Anyway, while every individual has a vision, more often than not, it's blurry. It's not clear. What happens then is you find yourself stuck in confusion. "What will I do with my life?" "How do I get out of this terrible situation I am in?"
As your life coach, I am here to provide clarity to your objectives and vision. I will help you through challenges by re-calibrating your goals as needed or by guiding you to discover your own solutions to your problem.
For example, you discover there are many distractions when you write, and you feel you're not up to the task. What I will do is to help discuss how you might address those distractions and how you can get right on track to finish your work.
If you have an existing business but feel you're not making any progress, I can teach you how to design a program that is specific, goal oriented, and passion driven.
Finding Your Life Coach
Right now I can tell you what you need to decide so you can understand how to find the right coach for you. This includes everything from getting one with the right qualifications to hiring someone with a specific set of expertise. However, you know what's important above all else? Connection.
When it comes to choosing your own life coach, it's essential you can establish not just rapport, but a relationship. You want someone who doesn't just tell you what to do but relates to your struggles.
How can a life coach relate to you? Every person has a pit. It's the darkest moment of one's life that also provides the most enlightening experience. It is the lowest of lows that reminds a person it's time to stop wallowing in self-pity and do something.
I have so many pits in my life. Most notably, I found myself drunk during a presentation. Later, I almost died from a drug overdose. There was also a time when I wasn't happy, even if I was already doing the job of my dreams.
One of my clients, David Mehler, was a chiropractor who is now running a very successful lifestyle-friendly program called Man on Fire. He helps men transform their lives after feeling sad, broken, and hurt. His pits were getting cheated on and being left by his ex-wife, in addition to the medical issues of one of his family members.
A life coach who has gone through a similar experience can provide you with a very clear, specific vision, motivation, and inspiration, so you too can achieve something better for yourself.
What is a life coach? The simple answer is that behind every individual is an achiever who can make their dreams a reality. While I have my own influences, a life coach is simply the person you need to help you get started, define, and stay committed to your dream.
Do you need a life coach? What area do you need to work on? Comment down below. Let's start talking about what you need and how life coaching can help you.
Up Next: Life Coach Training | Things to Consider Before Enrolling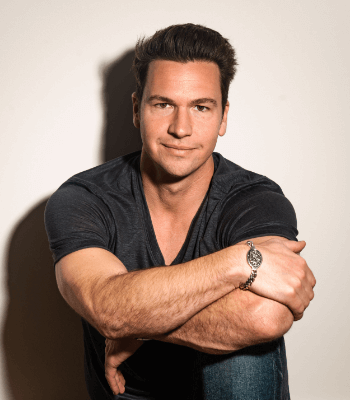 Ted McGrath
Transformation Coach, Theater Performer, Speaker, and Best Selling Author
Ted is a theater performer, speaker, and best selling author. He has created 5 household brands and made millions teaching Coaches, Speakers, and service based Business Owners how to turn their life story and life experience into a lucrative business that impacts millions and makes millions.