What Is A Copywriter? Everything You Need To Know About Email Copywriting
If you have heard of the term "sales copy," you might have also asked the question, "What is a copywriter?" In our line of business, copywriters are the ones who put selling into words. They work on platforms such as sales pages to create sales and email copies. What I'm about to share with you is really awesome because I will teach you how to become a copywriter. Read on and find out how to write email copies of your email follow up sequence.
How To Become A Copywriter: Email Copywriting 101
What Does A Copywriter Do?
Before I get into the specifics of email copywriting, first I want to explain a bit what copy is, and elaborate on the answer to the question, "What is a copywriter?"
Copy is the use of words designed to get the reader to do something or feel a certain way about a product, service, or cause. The term is most often used in advertising and public relations. Copywriters create verbiage for various platforms such as billboards, print ads, direct mail, and email.
A good copywriter is a person who has the ability to create copies that achieve the desired results. This is important, because a copy has a purpose. The copy can result either in positioning or branding a product or service by making people feel a certain way about it. This creates a better emotional attachment to the product or service.
More often, copy is designed to persuade a person to do something. This is done through the call to action. In funnel marketing, it is used to bring prospects into your funnel with the goal of turning them into customers.
The Opt-In Page
Now let's discuss the email sequence. When a client opts in to your funnel, you send a sequence of emails to them as follow-up. This is done to make sure that they receive your additional offers.
First, let's go back to the opt-in page. This is where potential customers come for the free gift you offer. And like any other good opt-in page, you should highlight the benefits of your free gift here.
Once the customer opts in for a free gift, they are redirected to a page that acknowledges the action they just took. In  my sales page, I tell my customers that their free download is on its way to their email inbox. I also now address them as a "valued subscriber."
The Free Gift Email
Once a person decides to give you their email address to take up your free gift offer, they become a valued subscriber. Because you now have a direct contact with them, you can send them follow-ups and additional offers.
Customers who opt-in for your free gift should receive what I call the "free gift email." This is sent to their inbox immediately after they give you their email address. And a subject line I highly recommend you use is "Download."
This is the first email that you will write for your funnel. And the subject is going to be "Download: (free gift offer)." The name of the free gift you're giving them should be in the subject line.
"Download" is very popular — this word gets a lot of open rates. Plus, your valued subscriber is expecting to receive a downloadable file from you. Take note that it's important to match your subject line with the kind of free gift you are offering in your opt-in page.
In the email body, you can further encourage your new customer. Acknowledge that they're taking their first step towards receiving the benefit you promised them. Then give them an accessible link where they can download their free gift from.
The First Paid Offer
There is nothing wrong in not lowering your pricing, and in not to lowering your standards. Always stand in your value. #tips #value #business #success #guide #create #motivationhttps://t.co/HTjpl0SnMg pic.twitter.com/5mpURgoJnC

— Ted McGrath (@ted_mcgrath) March 1, 2018

One of the reasons why we want customers to download is because we want them to take actions in this funnel. Once someone starts taking action, they will continue to do so.
Now in the free gift email, I usually have a post scriptum, or P.S., after the message. This is actually a cool technique because the P.S. links out to my first paid offer.
While the primary purpose of the first email is to deliver the free gift, in the P.S., I give them a sneak peek of what my first paid offer is. I typically price my first paid offer at $47, and I want my customers to click the "P.S." to see that offer.
This is a technique I use to increase conversions. After people opt-in for my free gift in the opt-in page, they are actually redirected to the first paid offer. That's how the funnel works. But what happens if they don't read through my sales page? Chances are, they won't be able to see my first paid offer. By clicking on the P.S., I'm giving them another access to avail my first paid offer.
The Email Sequence
Let's go back a bit to the first paid offer sales page. As I mentioned, after opting in for the free gift, customers are redirected to this page. We want the majority of people to buy when they come here. When people are in action and they see an offer for the first time, they're either going to take it or leave it. That's why your sales page has to be well-designed and well-written.
But what happens if they don't buy? What happens if they download the free gift, they see your first paid offer, but they don't grab it? Clearly, we don't want just one shot at this. We want to send them back to this offer to get them to make a purchase.
This is the whole purpose of an email sequence. It's for this very reason why you write email follow-ups and have a whole sequence of auto-response. This way, you can follow-up with people by sending them emails. And through your emails, you can send customers back to your offers.
Email Sequence: The First Follow-Up
In the free gift email, you included your first paid offer only as a post scriptum. But now, in the first follow-up email, you will highlight this offer. One subject line I use for this is, "Yep, this actually works." I find that this is an intriguing line that will get people to open up their email. It's casual, yet intriguing.
Now usually, I send my first follow-up the day after the customer received my free gift email. So I begin my email with, "Yesterday, you requested my (free gift offer)." This reminds them that they saw something from me the day before. It builds a sense of familiarity. Sometimes, when people opt in to your funnel, they don't know you. So the next day, they forget about you.
Then I say in my email, "I just want to check back in and see if you had a chance to read it yet. More importantly, I want to make sure that you saw this." The word "this" actually links out to my first paid offer sales page. So when they click on it, they will be redirected to my $47 offer.
To further encourage them, I make sure to mention that it's a small investment for a great benefit. I basically tell them that it's a great deal. And then I say, "The price may go up soon, so grab this offer now." This motivates customers to take action because there is a sense of urgency.
Introduce Yourself
In my first follow-up email, I want my customers to get to know me. So in my P.S., I put in a little bit of my story. It's entirely up to you if you want to use this structure, but I'll share with you how this goes:
Address the fear — This mainly targets people who have tried to do something that didn't work out, and they never had the courage to try again.
Overcome objections — Give them hope by sharing how you overcame your pit and by elevating them emotionally.
Show results — Enumerating your achievements will let people know that you are credible.
After telling them the results I achieved, I invite customers to find out how they can accomplish these for themselves. It's like I show them who they can be when they purchase my program. And when they buy my program, I really do walk them through the process to achieve the results I promised.
In my results, I cover what my brand is about — booking stages and running your own seminar. Through my story, people get to know me and my brand. I'm establishing my credibility and setting them up for what's to come. So that when they see future offers, they won't be surprised.
Frequency is important. When a person frequently sees an offer, they become more familiar with it. And as a result, there's a higher chance for them to make a purchase.
You Can Skip The Introduction
If you don't want to write an introduction, that's fine. What's important is to have your main email body ready and to get it out there. Take note that majority of the sales are going to come from the purchases made on your paid offers. And follow-up emails are done to create additional conversions.
Email Sequence: The Second Follow-Up
Now we're on to the second email follow-up. We send a second email to give customers another chance to avail the first paid offer.
Here, I usually open with, "I'm a little concerned." Why? Because the customer hasn't taken me up on my offer yet. This is the reason why they did not get taken out of the email sequence.
Then I use the scarcity card to further push them towards making a purchase. I tell them that they only have 48 hours left to avail my offer.
Email Sequence: The Third Follow-Up
And then comes the third and last email follow-up for your first paid offer. The subject line you can use for this is, "Final hours to avail the (first paid offer)." I like to start this email with, "Hi there, I sent you a few emails about (first paid offer)."
Now you might be asking, "Ted, is it really necessary to send three emails for one offer?" Truth be told, some people don't even open their emails. Who knows — this third email might be the first one they actually read. That is why we have the email sequence.
In the last follow-up, you should highlight the benefits of your offer. And similar to the second email, scarcity is also used here. You're basically urging the customer to take action and purchase the paid offer. This is their final chance.
The Second Paid Offer
The ideal scenario is, when someone opts in for your free gift, they purchase your first paid offer next. Once they've done so, you're going to upsell them into the second paid offer.
The customer will be redirected to the sales page of the second paid offer. And the first thing they will see is an acknowledgement that they just bought something from you. But we also want them to buy offer number two. This is how this funnel works.
By the way, not all of my marketing funnels have two paid offers. But the Product To Millions funnel does for a very specific reason. In this funnel, we run Facebook advertising because we want to get buyers. We need buying customers to get our products out there, and to make back what we spend for advertising. This allows us to stay in the game.
My second paid offer sells for $97. I even have a two-time payment plan for it, which is another technique to increase conversions.
And the cool thing is, even though you're already on the second paid offer, the structure is still the same. Let's go through the email sequence for the second paid offer.
Email Sequence: The First Follow-Up
Becoming a successful #entrepreneur is a #learning process. And I've prepared a cheat sheet to #guide you through it.#inspiration #goals #business #motivation #success https://t.co/P0UuWWascn pic.twitter.com/cRURDiP838

— Ted McGrath (@ted_mcgrath) February 13, 2018

If the customer buys the second paid offer from your sales page, you don't have to send them follow-ups. But what if they don't buy it? We'd be fools not to send them follow-up emails.
So here's what I do: for my first follow-up, I send out a content email. Here, I acknowledge that they already purchased something from me. In some cases, we might have already sent the customer follow-up emails for the first paid offer. So now I want to give them value through a video presentation.
What I usually create is a 40-minute content video. Yours doesn't have to be that long. You can do five to seven-minute videos and still deliver valuable content.
I highly recommend that you give your customers a valuable video for your first follow-up email. Because it's important to also give them something free that's not making an offer.
Plan Your Email Sequence Strategically
Keep in mind that you also have to plan your email sequence strategically. As much as possible, have a one-day break in between your email sequence. Give your customers a rest, and then give them a content video. Trust me, they will be happy to receive a valuable content instead of non-stop product offers.
Now, let's move on to the second follow-up.
Email Sequence: The Second Follow-Up
Again, start the second email with an acknowledgement. Make sure to mention that you sent a previous email so that the recipient doesn't think you are sending them a random email.
Next, point out the customer's specific problem that you want to address. Then introduce your second paid offer and how it can help solve their problem. Tell them the action you want them to take. And as with the first paid offer, use the scarcity card to inspire action.
Email Sequence: The Third Follow-Up
This is the third and final email that closes the email sequence. To give you a recap on the second paid offer, the first email is a valuable content, and the second email introduces the offer.
With the third email, it's the customer's last chance to avail your offer, which for me is priced at $97. Some good subject lines for this are, "Last chance" or "Did you see this?"
You don't have to beat around the bush. Instead of the usual acknowledgement, you can get straight to the point and say, "(The second paid offer) ends today." And you want your customer to take action now.
You'll notice that in the previous emails scarcity was used as a persuasion technique. This time, highlight the offer's benefits and the customer's loss if he misses out. A lot of times using loss as a persuasion technique does get people to take action.
I like mentioning the investment, and taking action on their dreams. So you can say something like, "This is a small investment compared to what you will gain out of my offer. Don't let yourself get to the end of your life wishing that you had taken action on your dreams." That's how the closing email goes.
There you have it — now you know what is a copywriter. And if you have read and understood what I just shared with you, you now have an idea how to answer the question, "What does a copywriter do?" The email sequence is an important supplement to your funnel because it can increase conversions. So when you plan out your funnel, don't forget to include a strategy for the email sequence. Combine it with your opt-in page, free gift, and sales pages, and you'll have a winning marketing funnel.
Start creating your own marketing funnel, and include the techniques we had discussed. How can you improve on what I've shared with you? I'd love to hear your thoughts in the comments below.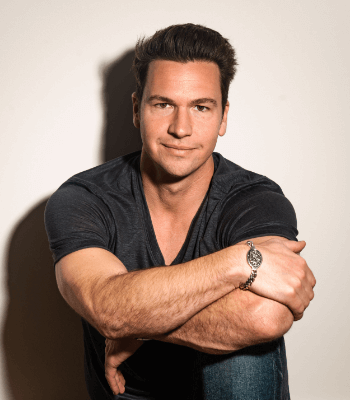 Ted McGrath
Transformation Coach, Theater Performer, Speaker, and Best Selling Author
Ted is a theater performer, speaker, and best selling author. He has created 5 household brands and made millions teaching Coaches, Speakers, and service based Business Owners how to turn their life story and life experience into a lucrative business that impacts millions and makes millions.