The Secret of Successful Sales Conversations
To have successful sales conversations, you need to understand what they are:
A sales conversation is a conversation where you find out about somebody's vision and inspire them to take action on it.
That's it!
I see a sales conversation, or visioning session, as one of the greatest gifts you can give people.
Most people don't ever take the time to dream for their future. It's an incredible gift to give someone 45-60 minutes to dream about what their life could be, to get in touch with their inspiration and to talk about what they want and what's stopping them.
The conversation you have with potential clients should be enjoyable and inspiring for both of you.
Sales should be the easiest thing you do, because as a coach you already do it!
During a sales conversation, you are coaching somebody to expand their vision for their life and then inspiring them to take action on it.
From that perspective, 'selling' before they enrol with you and coaching them once they're in your program are not different things. It's all the same process.
When you come from a place of service during that initial conversation, leading somebody to more coaching with you is pretty natural and simple.
You're selling futures, not programs or services.
People do not take action on programs. They take action on bigger futures. They don't care about your program, they care about the service of their vision and whether you can help them get to their bigger future.
To enrol clients, you have to find out who they want to become. What do they want? What are they looking for?
Whether a potential client says yes or no, it's not about you.
A potential client's decision is only ever about them. They don't care about you, your fears around selling, the techniques you use during a conversation. They only care that you see and hear them.
When it comes to making a decision, your role is to hold their vision for them and coach them through any resistance they have towards taking action.
---
What to read next:
---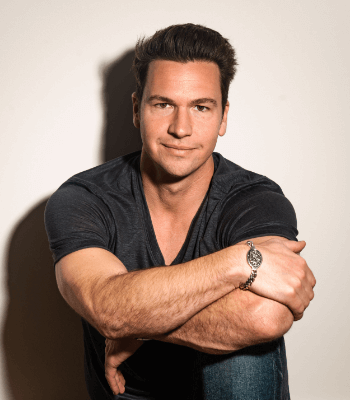 Ted McGrath
Transformation Coach, Theater Performer, Speaker, and Best Selling Author
Ted is a theater performer, speaker, and best selling author. He has created 5 household brands and made millions teaching Coaches, Speakers, and service based Business Owners how to turn their life story and life experience into a lucrative business that impacts millions and makes millions.