How To Create A Message That Is Unique And Compelling
Let me begin by asking: do you think giving personal narrative examples help craft a unique and compelling message? The answer is a resounding YES!
When you create your message,  it can sometimes be difficult to decide which details to include. However, adding a personal story and sharing about life experiences and lessons will help you become more relatable.
Learn my tips on how you can turn your message into a powerful story.
4 Tips On How To Utilize Personal Narrative Examples In Your Message
It is important for you to create a message that is unique and compelling for two reasons.
One, so that you can effectively connect with your audience. This will allow you to show up at any event and speak without a script.
Two, an effective message will draw people to you and clients will seek you out. There will be no need for you to chase clients anymore.
I know that creating a message that's powerful and influential is easier said than done. But I'm going to share with you what I have learned from being in the business for years.
I can say that these tips have helped me build my multi-million dollar empire.
Tip #1: Connect With Your Personal Story and Add Personal Narrative Examples
https://twitter.com/ted_mcgrath/status/919972637429858306
Often, when coming up with speeches for seminars or events, people begin by asking, "What's my message?" The answer can be so profound or broad that it takes a long time to answer the question.
In my opinion, you're wasting a lot of time in this method.
So here's my suggestion: instead of starting with your message, begin with your story. Then, watch your message come alive. This is because your most compelling message will emerge from your story.
Tip #2: Use Your Own Journey
There are many ways to tell your story. What you need to do is take the time to explore your story and get as personal as possible.
The deeper you go into it, the more connected you will become with your truth. And your truth will make your message stronger.
Your personal journey will also make your story and message unique. And sharing your personal experience will make you more relatable to your audience.
Your message is successful when you touch people's hearts and connect with them.
Tip #3: Be Vulnerable 
https://twitter.com/ted_mcgrath/status/921196601682661376
As I mentioned, you can tell your story in a lot of ways. But when you have so many ideas on your mind, you may be confused about which ones to pick.
Let me help you out and give you the deciding factor: Vulnerability. This means telling the darkest, most embarrassing, and painful story of your life.
And sharing what you did to overcome it. To put it another way, share your problem, then offer a solution.
Why? Because you're not only talking about your message.
What you're actually doing is helping someone connect to their vision. You're inspiring them to become the person they want to be.
When they listen to you, they should be saying to themselves, "I know what you went through. I can relate to that. And I'm inspired to follow the steps you took to conquer the same problem."
By allowing vulnerability, the emotions in your story will resonate with your audience. They will be inspired by your own transformation. This is what will draw them to you.
Your most basic message is this: I help people do x so they can become y. Your message is most compelling when it inspires people to believe that they can become who they want to be.
But you can never do that unless you add a "becoming" element in your messaging.
Tip #4: Make Your Message Dynamic
As you move forward with life, your message will change.
It should never be a static thing. Instead, it must reflect your growth as an entrepreneur and as a human being.
Over time as you grow, you also change. And your message evolves — it reaches new levels.
As you refine your message, you also attract different types of people to you. Your messaging is alive, and your transformations only make it more powerful.
Read Also: Earn Multiple Streams Of Income By Monetizing Your Message
Want to learn how to pull in high-paying clients for your business? Watch this video from my YouTube channel, Ted McGrath:
Creating a message that includes personal narrative examples will certainly help your audience connect better with you. The concise points I've shared covered the most important aspects to help you get started in creating a unique and compelling message.
Don't be afraid to share about the not-so-positive moments in your life and how you overcame them because it is through these that your client will realize who they want to be. Empowering your clients starts with inspiring them to become a better them, just as you have overcome your difficulties to become a better you.
What are the challenges you encounter in creating a powerful message? Let me know how I can help you by leaving a comment below.
Up Next: How To Find Your Message And Make An Impact In The World
Editor's Note: This post was originally published on January 11, 2016, and has been updated for quality and relevancy.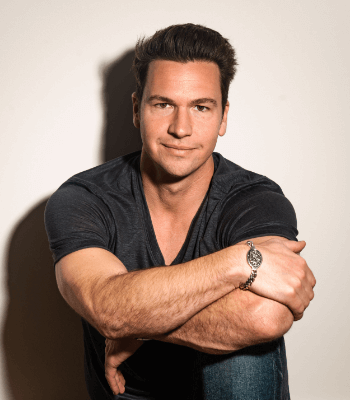 Ted McGrath
Transformation Coach, Theater Performer, Speaker, and Best Selling Author
Ted is a theater performer, speaker, and best selling author. He has created 5 household brands and made millions teaching Coaches, Speakers, and service based Business Owners how to turn their life story and life experience into a lucrative business that impacts millions and makes millions.