Ted McGrath | What to Expect This 2018
We're about to close 2017 and welcome in 2018. My team and I greatly appreciate all the love and feedback we've received from you all throughout the year. As a way of saying our thanks, let me share some of my best tips on how you can truly embrace a lifestyle-friendly business as a coach, service-oriented businessperson, or speaker. Let me teach you how to live your passion and share your message with the world next year.
Start 2018 Strong with Ted McGrath
Big Predictions For Online Marketing
As far as generating leads and growing a coaching or speaking business is concerned, I can already foresee 2018 to be very huge for online marketing:
1. A Place To Get Clients
The Internet is not only going to be the means to an end. It will be a place not just for marketing but also getting and nurturing your clients as you set up membership sites and deliver exclusive content.
2. Tough Competition
The Internet also becoming easier and easier today in terms of the ability to launch things, so you're going to see a lot more people who have never considered it before joining in. For you, it means one thing: competition. So make sure you can back up your online marketing strategies with well-developed and reliable enrolment systems.
3. Facebook Explosion
People will spend more money on Facebook advertising. But as the demand increases, prices are going to go up. It will become a highly competitive platform only the strong will survive. The people who aren't serious or have the level of persistence won't succeed.
4. Head-to-Head With Big Advertisers
Big companies are already advertising on Facebook, and the website is responding to that by tailoring to larger advertising budgets. Smaller-size businesses need to raise their game and spend more on Facebook.
5. Gender Divide
As I see it, people are feeling less safe as they sense the country is getting more divided.
On one end, it seems to be sparking a spiritual movement where people are saying, "We're becoming more united." On the other hand, it also promotes a clearer division between men and women. For example, some programs are intended for women only.
This setup may be beneficial as many may feel more comfortable undergoing a transformation with those who could better understand them, such as of the same gender.
My team and I are coming out with a men's brand in 2018, which is going to be a surprise. It will be exciting, so watch out for it.
6. Continuous Spiritual Search
More people will be seeking some sense of certainty in their lives, which will further boost the demand for personal development programs that are focused on spirituality.
We're seeing the emphasis and rise of online businesses today, which is scary for people. It's still a transition for people who are "the dinosaurs of business."
Many are also worried about their jobs or frightened with the idea of adapting to a new landscape. These groups would want you to give them something to believe in.
You're going to see the demand for life coaches to increase as these people would need your guidance in navigating and adapting to the new landscape
For our Ted McGrath brands, we are moving heavily into the personal development field. We're not leaving the coach, speaker, and expert space. We will continue to thrive in that area, but we'll be expanding.
7. Massive Content Production for Global Growth
Entrepreneurs breathe the lifeblood into this economy. It's what makes America, in my opinion, America.
But what serves the backbone is the production. It is what drives the world. Production is what drives fulfillment. Production is what drives successful companies.
People need to be inspired to produce because the more we have entrepreneurs in the world that produce things with creative ideas, the more the economy will soar. The United States will continue to make itself competitive on the global stage.
Tips to Make 2018 the Year of Big Wins
Over the year, I've published several articles that I hope inspire you to be a better coach, businessperson, and human. However, aside from those posts, I'd like to guide you through some very important points to make sure you can start the coming year right and, in the end, score big wins for your dreams.
1. Find Your Passion and Define Your Purpose
Does it feel like your coaching programs and businesses are going nowhere? Do you struggle to align them with the vision you have for yourself?
The easiest way to deal with this problem is to find your passion and then know your purpose.
For the coming year, I want you to take a step back, reflect on what you're doing, and ask if it's something you really want to do. Do the activities help you deliver the message you want to share? Do they make you feel satisfied and happy?
2. Know Your Worth
Whether you're a brand-new coach or a veteran speaker, pricing your programs can be stressful.
However, here's my take on that: it isn't your priority. What matters more is how you see yourself. When you know your self-worth, then you know how to put a value on your service.
3. Go Out and Meet People
If you're a coach or a speaker, then there's a good chance you're already building your network or connections.
Still, I want you to be bolder in 2018 by pursuing more meaningful and significant relationships. Learn how to get up there and speak on other people's stages with confidence.
4. Be Inspired by the Stories of Others
I don't recommend everyone visit rock bottom, but if you have, maybe it's time to learn from it and teach others. pic.twitter.com/etF79dwXUd

— Ted McGrath (@ted_mcgrath) June 26, 2017
I always believe that a person's past is one of their greatest teachers. However, you can also learn from the experiences of others.
Inspire yourself, get more ideas on how to run your business, learn from other people's mistakes, and know that you can achieve what you dream of by knowing other people's lives. Discover their success stories, find your mentors, or read self-growth books by amazing authors.
5. Chase Your Dreams, Not Clients
Were you exhausted in 2017? Make sure you don't bring that into 2018.
Instead, welcome in the new year with the truth that, if there's one thing you need to chase, it's your dreams, not clients. Let me give you strategies and tips that will help you manage your time, effort, and money more wisely.
6. Start Building Up Your Enrollment System
For 2018, focus on efficiency. The more time you have, the more you can experience the beauty of having a lifestyle-friendly business. Start browsing through my dozens of guides on how to build an enrollment system that delivers a consistent flow of income — regardless of where you are in the world.
7. Get You're Marketing Strategies Right
If you've been constantly looking for clients, struggling with your revenues, or wasting your money without seeing any return, it's time to reevaluate and overhaul your marketing strategies.
Jump-start your coaching and public speaking business the right way by knowing — and doing — marketing smartly.
Here's What's Waiting for You in 2018
Prepare yourself and make 2018 your best year yet! There's a system waiting for you to finally convert your passion and purpose into the business you've always wanted. Then, you'll be able to build a multimillion-dollar empire!
For the first few weeks of the year, focus more on sales and marketing. This will serve as your foundation for earning a seven-figure income:
Use sales funnels to generate leads and build your mailing list
Design high-converting sales pages
Define stories that increase your credibility and connection
Build an automated coaching program that provides a consistent cash flow
Harness online marketing tools that provide the best results
Subscribe!
Here at Ted McGrath, we strive to continue to live and breathe our purpose and message. We believe that everyone can create a lifestyle-friendly business and be a celebrity that inspires others. To avoid missing any of our tips and updates, subscribe to our newsletter or follow us on Facebook, YouTube, and Twitter.
Are you ready to embrace 2018? I am! I am so eager to see your growth over the next 12 months, live your purpose, and reap the rewards of your hard work. More than anything, I am here to guide you.
What are you looking forward to in 2018? Share your stories and opinions in the comments below.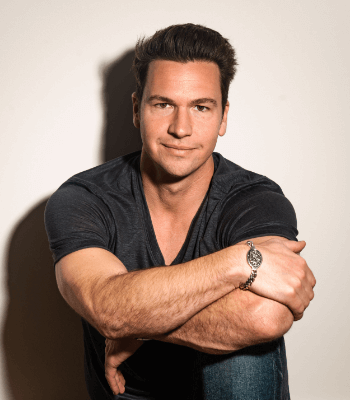 Ted McGrath
Transformation Coach, Theater Performer, Speaker, and Best Selling Author
Ted is a theater performer, speaker, and best selling author. He has created 5 household brands and made millions teaching Coaches, Speakers, and service based Business Owners how to turn their life story and life experience into a lucrative business that impacts millions and makes millions.