How Successful Careers Are Made By Learning From Past Experiences
Successful careers don't always come from the highest-paying jobs. Rather, a successful career is one that is inspired and fulfilling. I found what I really wanted to do in life after the painful experiences I went through. They inspired me to build my coaching and speaking careers — and I'll share with you how I achieved it.
Building Successful Careers From Life Experiences
The best coaches and public speakers are the ones who draw from their own experiences and are inspired. My own life is not perfect. To be honest, it took me a lot of mistakes and painful experiences to get to where I am now. What is important is that you learn from those mistakes. Use them to figure out what you want to do in life. And let them guide the decisions you will make moving forward.
Family Life
My family life has influenced me greatly. What I experienced as a kid growing up with divorced parents had an impact on the way I lived my life.
I have experienced living in different places. My hometown is New Jersey, but during my college years, I lived in Florida. And now I have moved to California.
These places represent the different stages in my life. I grew up with my mom in New Jersey because my parents got divorced when I was young. My dad moved to Florida when I was 10 years old. As I got into my teenage years, I also wanted to get closer to my dad. So I decided to go to college in Florida.
It was — and still is — truly a journey to make sure that I maintained good relationships with both my parents. Because there was a time in my life when I was very distant from my family. And I never want to go through that dark time again.
Athletic Career
I was a player for both baseball and tennis when I was in high school. But when the time came to choose between the two sports, I picked tennis. For me, it symbolized battling the inner demons. I saw it as an individualistic sport.
In fact, looking back, I realize now that my tennis career helped transform me. I got to know myself through this sport. And whenever I lost, I felt responsible for it — I could only blame myself.
But in college, my tennis career went through the journey of rising up. I played with guys who used to play pro, and I was the worst on the team. The coach even discouraged me from trying out for the collegiate tennis team. In spite of that, I still showed up the next season and tried out. And I actually made it on the team!
Read Also: What Is The Importance Of Mindset In Your Life?
The Spiral Down
I don't recommend everyone visit rock bottom, but if you have, maybe it's time to learn from it and teach others. pic.twitter.com/etF79dwXUd

— Ted McGrath (@ted_mcgrath) June 26, 2017

The dark period of my life began when I got involved in drugs and alcohol. It happened during my senior year of college. My tennis career also dwindled at that time, because I started giving up my persistence for it.
Looking back, only now do I realize that my involvement with drugs caused me to separate myself from my goals. I was instead focused on getting high. But when I was 21 years old, I experienced a drug overdose. That was rock bottom for me.
Another roadblock I encountered that year was figuring out my career. I was supposed to go into business with my dad. But due to unfortunate circumstances, he had to shut it down. So it left me thinking, "what am I going to do with my life?"
Career and Vices
Eventually, I ended up going into the financial business. I began working with an insurance company when I was 21 years old. On my first day there, my mentor told me, "You can make six figures at your first year in this business."
Clearly, he saw something in me. So I became determined to make six figures. But for me, it wasn't about the money — it was all about getting approval. I thought that if I achieved that goal, I would get the approval I craved.
The night I cracked six figures, I immediately celebrated. I consumed as much drugs and alcohol as my body could take. Until at 4 o'clock in the morning, I found myself on the kitchen floor again from an overdose. My brother stayed with me for over an hour.
I realized at that time I didn't want to die yet. I was searching for answers to make myself feel good, but clearly, they weren't working.
A Changed Perspective
I wanted to experience success in my career and in life. But a lot of times I climbed the wrong ladder. I thought success was drugs, alcohol, sex, and money. Unfortunately, a lot of people today still believe that. But now, I have a totally different perspective on what success is.
For the longest time, I had let the unpleasant experiences in my life take over my being. Like when I was a kid after my parents got divorced, I made up a lot of reasons why I wasn't good enough.
I strove for success because I wanted to get approval. I wanted to stand out and be recognized. Then when I started telling my story through my one-man show, Good Enough, I felt myself being released from it. We feel trapped on our unpleasant experiences when we are not able to communicate them.
And now I use my acting career as an avenue for other people to also talk about their own life experiences. I want to help them realize that they are not alone.
The Beginning of My Public Speaking Career

While I was in the insurance business, I took a coaching program that was very self-reflective. My coach asked me what my life purpose and long-term vision were. I knew then that I wanted to be one of the most inspirational people in the world. I wanted to help people transform their lives, and be a catalyst for change.
Read Also: 7 Success Habits You Need To Become Prosperous
So when my boss pulled me in to conduct a seminar, I dove right in. My initial public speaking experiences were nothing short of embarrassing. When I held my first seminar, I couldn't look at the audience as I talked.
But my most embarrassing experience happened when I conducted a seminar while I was still hungover. I forgot my lines and almost passed out on the stage. It was a truly horrible experience.
An Inspired and Fulfilling Career
When I was 28 years old, I left the insurance business. Though I had already risen up the ranks, I still felt that something was missing. So I moved to California and pursued entrepreneurship. I figured that I would get more freedom out of it.
In California, I bought an almost million-dollar condo and a hundred-thousand-dollar car. I thought these possessions were going to give me happiness. But within two years, I was broke. I had lost everything.
That's when I asked myself again what I really wanted to do. My whole identity was tied up in this false persona. So I went back to the things that made me happy. I was happy whenever I spoke in front of people. And I remembered the coaches who have helped me realize my vision and purpose in life.
So I discovered that I wanted to help people through coaching and speaking. I knew how to work my way around sales and business, so I got my own coaching client. That was the beginning of the successful career I lead right now.
Read Also: 7 Self Improvement Habits To Change Your Life For The Better
Successful careers are not easily achieved. Your success will grow from your persistence, your life experiences, and the lessons you learn from your mistakes. I also struggled a lot before I got to this point, so my advice for you is, don't let your own struggles hinder or break you. Use them to make yourself stronger and draw inspiration from them to achieve your own successful career.
What lessons and inspiration can you draw from your own life experiences? I'd love to hear about them! Let me know in the comments section below.
Up Next: How Can Knowing the Life Story of Successful People Help You?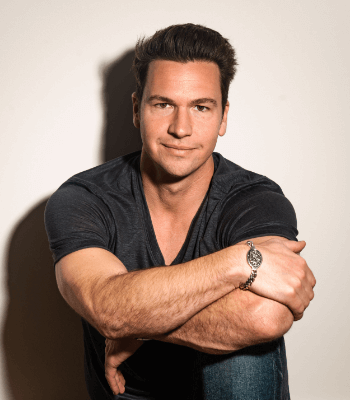 Ted McGrath
Transformation Coach, Theater Performer, Speaker, and Best Selling Author
Ted is a theater performer, speaker, and best selling author. He has created 5 household brands and made millions teaching Coaches, Speakers, and service based Business Owners how to turn their life story and life experience into a lucrative business that impacts millions and makes millions.