3 Ways To Stay Motivated And Empowered To Close Out 2017 With Big Wins
The holidays are just around the corner, which means learning how to stay motivated becomes even more difficult. I have here a beautiful infographic on how to keep your momentum going and close the year with a big bang.
Stay Motivated | End The Year Strong With These Tips
It's normal to feel as if you're lacking ways on how to stay motivated these days. It's the holiday season! You just want to relax, enjoy time with your friends and family, or plan on catching a breather and pressing the reset button.
But this is also a great time to end the last stretch with big wins! To achieve that, here are my three motivation tips:
1. Know You Are The Cause Of Every Single Situation In Your Life
A lot of people tend to blame other things or even other individuals for whatever they are going through. They say things like, "Oh, Ted, I can't start my coaching program. I am not good at selling." Or they say, "Sorry, I can't attend the seminars. They are too expensive for me."
I always believe you are who you are by the decisions you've made in the past, you're making in the present, and you're about to make in the future.
Other people may dictate or influence you, but in the end, you have the sole power and right to make decisions.
You are also the one who creates the opportunities and challenges in your life. And that's an amazing power to have.
I'm here to serve people and help them transform their lives, together we can change the world! https://t.co/m5JcA34Jjn pic.twitter.com/71LIw19PGa

— Ted McGrath (@ted_mcgrath) October 23, 2017

It means you have the ability to recognize the opportunities still ahead of you, as well as the challenges you have yet to overcome.
Just read my favorite success story to understand you are the only one who can dictate your path in this world.
To stay motivated, always remember the opportunities that opened doors for you and the difficulties you have won. When you do that, you learn there's no limit to your person – to the things you can do.
2. Adopt The Mindset You're The Smartest Person In The Room
Another way to stay motivated is to develop the value of being smart. Please don't think you have to pretend to be smart and teach things you don't know.
What I am saying is if you want to achieve more in your life, you have to have an opinion about things.
How else can you develop a message if you don't have one? And if you don't have a message, you will never know how you can have an impact on other people's lives.
When you have an opinion, it means you're thinking about the situation. If you think about the situation, you can come up with your own solutions. When you have solutions to your problems, you can move faster and be productive.
3. Trust Yourself
If you've been reading my life story, then you know I used to have a deep-seated issue with self-approval. I was so hard on myself. I pressured myself to slave into earning a six-figure income, and climb my way to being a top agent.
Even when I was starting my business, I tend to have the same attitude. I was chasing my clients day in and day out.
And I realize my need for self-approval is also because I don't have trust in myself. I never believed I could easily pursue my passion, which is speaking and coaching. I never believed it's possible for me to develop a system that will allow me to enjoy a multimillion-dollar lifestyle-friendly business. The idea I could be a coach and a performer was too far from my mind. I never thought I could do both – and even more.
So here's my best advice on how to stay motivated: trust yourself. Believe you already have what it takes to make things happen. You have a dream that's worth chasing and a vision you can share with others.
I want you to stay motivated at this point until you say hello to the coming year. I want you to enjoy and savor big rewards for your hard work, passion, and mission, so let's try a few exercises. Grab a pen and paper (or just use your laptop). Write down the steps you need to take to get what you want. This creates clarity. Set yourself a deadline for taking each step. Take action and go do it! When you find yourself in a tough spot, just tell yourself, "I'm going to trust myself in this situation."
Check out this video for the 3 tips on how to stay motivated!
How do you stay motivated? Share your thoughts below! To learn how to become a happier, successful influencer in your world, read more of my posts at Ted McGrath Brands.
Up Next: How Successful Careers Are Made By Learning From Past Experiences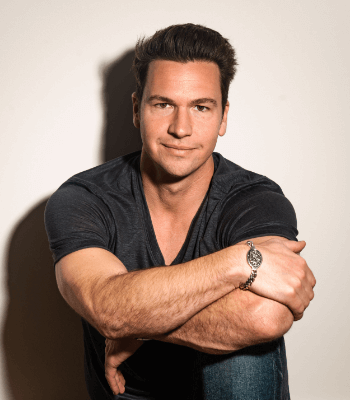 Ted McGrath
Transformation Coach, Theater Performer, Speaker, and Best Selling Author
Ted is a theater performer, speaker, and best selling author. He has created 5 household brands and made millions teaching Coaches, Speakers, and service based Business Owners how to turn their life story and life experience into a lucrative business that impacts millions and makes millions.