Effective Social Media Strategies To Supercharge Your Coaching Business
It's Ted McGrath here, and today I am going to talk about social media and how you can use it to market and sell your programs more effectively. With the right strategies, you can bring quality clients to your business and enjoy thousands of dollars in sales month after month. To help you get started, I'll share with you the steps to launch your campaign.
Inspiring Action With These Social Media Strategies
Almost everyone I know is doing social media to promote their business, and yet they're not getting the results they want.
The biggest problem is not defining your goals for using it. Why do you want to use social media? Is it to engage your clients? Is it to promote your events and business? Every person has their own reasons for coming up with strategies. Personally, I use it for three reasons.
One, I want to increase awareness. It's the quickest way for me to tell my leads and clients I have a seminar or an event coming up. I can share a link to the event and let them sign up beforehand. This is important when you are planning a small event.
Secondly, I use social media to bring my dream clients to my business. For example, in my sales funnel system, I create videos to promote free coaching sessions, which I then share through Facebook Ads.
Lastly, social media is a great tool for building an e-mail list. My e-mail list is an amazing component to my low-tier marketing funnel system.
Bring Consistent Income With Social Media
A lot of people ask me how I was able to create a multi-million-dollar business from scratch. They expect me to be a slave to my business. In contrast, I actually get to do the things that I love such as traveling the world and performing. At the same time, I continue to share my Message to Millions program with hundreds of people every single year.
How do I do it? Social media has played a huge role. With it, I get to engage my clients and maintain a constant presence. By consistently engaging, I get to build relationships and help them see the value of my program, so it's easier for me to bring them to my sales funnel over and over. In other words, it's more convenient for me to offer them upgrades that can be worth thousands of dollars. 
Now you know the importance of social media to your business and the major goals you can set, let's learn the four main steps to creating your own social media campaign:
1. Choose Your Social Media Website
How many social media sites are out there? A lot. In fact, I can no longer count them. Do you have to sign up for them all? No.
In my business, I use only those that work. To help me determine what those are, I set criteria.
I use social media websites that deliver high-quality clients to my programs. I also choose them according to their ability to increase engagement and the metrics I use to measure if my strategies are doing okay. That's why you can find me on Facebook, Twitter, and YouTube. I don't do Pinterest or Instagram.
Why do I do this? Social media campaigns need money, and there's no sense spending on those that are not effective. They also take time, so you want to make sure you focus on the ones that are efficient and will deliver the results you want the fastest.
2. Identify Your Campaign Goals
Always have the best reasons for doing social media. Your goals will be the heart of your campaign. They will also help you measure your success later.
However, I don't want you to set general goals like "I want to engage my clients" or "I like to build followers on Facebook." The strategy here is to be specific.
How many followers do you want? What percentage of these should you be able to convert to leads and even high-quality clients? Would you like to use these sites to build your e-mail list?
The more specific your goal is, the more you can create social media campaigns that are aligned with the vision you have for your business, especially marketing. It prevents you from taking steps that don't add value to your efforts.
3. Complement It With Offline Networking
If you're a coach or a speaker, perhaps your goal is to generate leads, make sales, book strategy sessions, or fill your live events. One or all of these goals are perfect.
But online marketing is not enough. You need to extend your marketing strategy offline.
I always have huge success in finding high-quality clients by doing high-value connections. These effective networking strategies allow me to reach out while speaking on other people's stages or launching profitable small events.
Using my techniques to make high-end offers while on the stage, I invite my audience to sign up to my programs. If they don't, then it's okay. At least I have shared my message. I can always invite them to follow me on social media, where I can create ways to bring them to my sales funnel later on.
4. Analyze The Results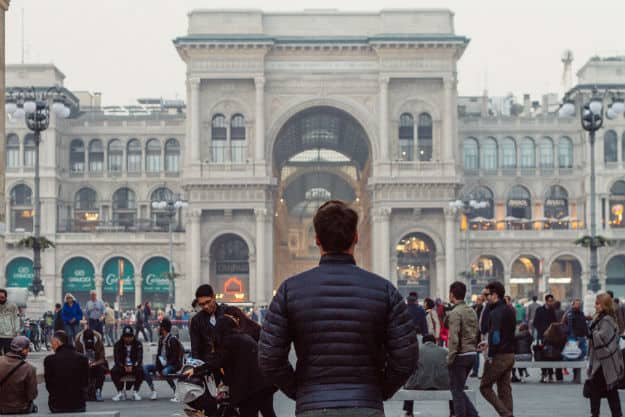 If you want to do social media, then you should also do analytics. These two should always go hand in hand.
Social media can be very tricky. Websites can update quickly, or your audience can be fickle. It's also possible you have thousands of followers but only a few of them are potential high-quality clients.
It's when you do analytics that you get a clearer picture of how you're doing and what areas you can still improve on.
I recommend you do quick checks in the middle of your campaigns to ensure you are still on the right track. Sometimes a campaign can take long, or it needs to be tweaked mid-execution to find the winning formula. Once you find your winning formula, keep on doing it — but always be ready to innovate.
Social media isn't the only way to market your business, but it's one of the most effective, so you need to do it right. My tips will help you get off the ground fast, automate your system, and avoid costly mistakes. I hope this serves you and that you can use my advice to live the life you've dreamed of.
What are your favorite social media sites for business and why? Let me know in the comments below.
Up Next: 10 Basic Content Creation Tools That Will Help You Get Started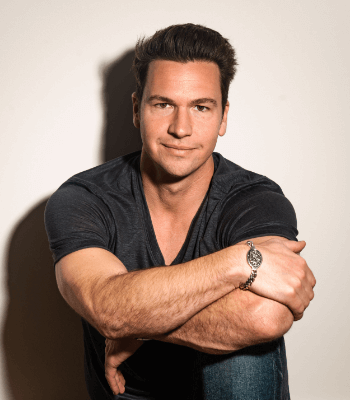 Ted McGrath
Transformation Coach, Theater Performer, Speaker, and Best Selling Author
Ted is a theater performer, speaker, and best selling author. He has created 5 household brands and made millions teaching Coaches, Speakers, and service based Business Owners how to turn their life story and life experience into a lucrative business that impacts millions and makes millions.