Why Small Events Lead To Profitable Outcomes
Today I want to talk to you about why small events lead to profitable outcomes. A lot of people say you have to do a big event and get lots of people in the seminar room to actually be profitable. While having lots of people in the seminar room is good, it's just not true that's it's the key to being profitable.
Can Small Events Give You Profit? Yes, They Can!
Let's Begin With Rich's Story
Holding small events is scary for a lot of people — especially for those who are banking on good revenues. They say, "I need to have 100 people, or even 50 people, in the room."
Well, let me tell you the story of Rich. Rich is in a chiropractic business, and he's been in my program for a while. Before, I had asked him multiple times, "Rich, when are we going to do your event?"
It took him months to get the courage to do it. He initially set his sights on 12 people for $1,000 or $1,200 price point.
He had a "problem," however. Only half were going to show up in the room, so over that weekend, he was nervous. He kept on saying, "Man, what am I supposed to do here? I've only got six people coming in."
I told him, "Listen, having six people at your first event is profitable."
1. They Give You Experience And Wisdom
You may not want to hold small events because you don't earn that much money. However, let me ask you these questions. Do you always make the money you want to make at your first event? The answer is no. I've seen many people hold these huge events — with hundreds of attendees — and they could hardly break even.
It's not always about profitability. The success, wisdom, and experience you get from doing your first small events are in themselves profit. They will serve as the foundation throughout your career to make you lots of money.
Besides, unless your heart is not into this, you can expect to do many small events in the future. You will do this on repeat. There are many opportunities to earn profits — which I'm sure you will take, considering the newfound skill and experience you have.
Rich, with six people in the room, made $45,000. That is really, really good. Was he profitable? Absolutely. So what did he do? He just did it. He organized the first of his many small events.
Just by doing it, you're already successful. However, if you're like Rich, you can take it a notch higher by not only making a sale while on stage but also upselling your coaching programs.
2. They Encourage Spending Less For More
I recommend small events because of the benefit of location. Rich had his in an office. When you do a smaller event like Rich did, you don't need those costly seminar and function rooms in the hotel. That means you can reduce your overhead expenses.
You can even potentially get rid of any costs! All $45,000 Rich made is essentially a good profit margin for him because he didn't have big expenses for it.
Some of my seminars like Message To Millions and Superstar Speaker use large venues. When you come to these events, you see a big production. All these have huge expenses. We've done these over many years, though, so we have a pretty good idea how much to spend.
Since you're starting, you can always begin with small events to keep the overhead low. Just remember, however, to be smart about where you're doing it. Keeping the overhead low is in proportion to what you actually charge for the ticket.
3. They Promote Paid Tickets

Let's talk about a free event versus a paid event. There's a difference between a profitable live event with a free ticket and one with a paid ticket.
When somebody pays to come, you have a greater chance of being profitable at your small events. Why? There are a lot of reasons.
One, to pay an upfront cost means these people are the most interested in your program. Even in Rich's situation, he thought he was undercharging for $1,200 for a small group of people. It was still lucrative to him because he was actually able to make an upsell to a higher-tier coaching program in the room. Second, paid tickets can prevent a lot of unqualified people in the room.
4. They Deliver High-Quality People
Another advantage of small events is high-quality people. A person who pays for a program has a good chance of being high quality. After all, they've invested something. If you follow my tips on how to make high-end offers and how to make calls to action while on stage, upselling becomes easier.
Focusing on high-quality people means you can spend your energy on fewer people, and you don't need to stress yourself with filling the room with more people.
One of my clients who is successful in getting dream clients is Alex Moscow. You can read his story here. With his first seminar, he only had 10 people there but earned $71,000 in sales from them.
5. They Help Provide A More Meaningful Experience
Because of small events, Alex was able to give more special attention to these high-quality individuals. He gave them an experience of deep-dive coaching where he interacted with them and was able to be intimate.
When you can give your audience a deeper and more enriching experience, more people are going to make big decisions.
With smaller events, you can be more direct with your coaching. Thus, you can provide greater value to your audience and create a stronger bond that builds your community.
Not to mention, because they feel special they have a deeper connection with you, and they had a wonderful experience with your program, they are keener to your upgrades and upselling. They will be open to investing in your coaching programs.
Don't worry about the size of the room. Focus on getting high-quality people in the room and making them pay something.
How Much Should You Charge?
Be confident, raise the bar, and make a great offer once you're in tune with your clients. https://t.co/kY23XKEQXF pic.twitter.com/NRSs3gT4BI

— Ted McGrath (@ted_mcgrath) September 2, 2017

A lot of times people think, "I have to charge $1,000 or $2,000 for my small events." Your price doesn't always bring high-quality people.
In his first event, Brandon Hawk offered an early bird special for $297 per ticket. That's a small amount compared to what my other clients are charging for their small events. Still, he brought in high-quality people.
You need to have an ideal target audience that you're going after. In my rooms, it's coaches, speakers, experts, and practitioners. It's very targeted.
With small events, you can be laser focused toward the ideal client, knowing when I make the offer, 100 percent of the room is qualified and wants the offer. Compare that to a room full of people. You don't know your audience, and you're just making a general offer that's not going to convert.
Keep in mind price doesn't have to always mean quality. In the end, what makes small events profitable is a combination of highly qualified people who are investing in something.
Here's What You Should Do
Now I talked about the benefits of having small events, it's time for you to start one with this exercise:
Pick the price point of your event right now.
Choose the date. Make it specific. If you don't pick the date right now, you're not going to do it.
Select your ideal audience. Who is your high-quality client? You can also be very specific with this one. You can use your description as a benchmark: "Okay, I want all the people I call to be in line with this ideal person." Then you're highly focused on and targeted on who you're reaching to for your live event.
That's it! These are the three things that will push you to begin your small events and start earning money. Remember, at the end of the day, it's the journey and the ability to spread your message that truly matters.
What are your concerns about holding small events? Share them with me and let me know how I can help.
Up Next: How to Conduct Seminars & Conferences | Checklist & Guide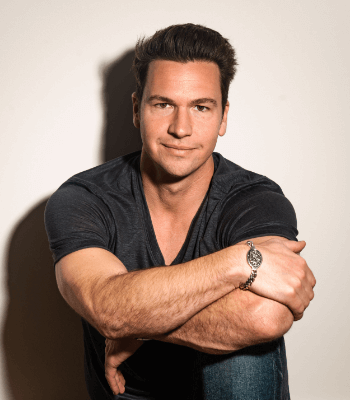 Ted McGrath
Transformation Coach, Theater Performer, Speaker, and Best Selling Author
Ted is a theater performer, speaker, and best selling author. He has created 5 household brands and made millions teaching Coaches, Speakers, and service based Business Owners how to turn their life story and life experience into a lucrative business that impacts millions and makes millions.