Public Speaking Tips: 3 Simple Steps To Picking A Topic
When you want to step up to the stage and make a real difference in the world, it can be difficult to know just where to begin.
Here are my 3 simple steps to help you pick your topic for your next public speaking seminar or workshop.
1. Start with what you know.
Your best topic has a strong connection to your personal journey.
What experiences or knowledge have you gained in your life that could add value to other people?
If you're not sure, take a moment to look at your own life. Have you experienced a 'Pit', an experience that has been so challenging that you didn't know if you could get through it?
Use your own story of vulnerability, breakthrough and transformation to help create transformation in others' lives!
2. Empower and educate your audience
Your topic is not about you. It's about your audience.
People want to be empowered by you. They want to be educated. They want to learn from you. They want you to help them live a better life.
Here's an example: let's say you're in financial services and you sell financial products for a living. You could empower people with your knowledge by teaching them how to become financially free on their own terms and lead a better life as a result.
How can you empower your audience to live a better life?
3. Stand up as a leader; show up and serve!
Now you know what your topic is, you have to get out there and start speaking!
The best way to become an accomplished workshop or seminar leader is to get out there and do it. Even if you feel you're 6 months away from mastering your topic, you won't master it by staying at home and practising speaking to yourself –  you'll master it by teaching other people.
Here's my challenge to you:

Pick a topic TODAY and set a date for your first workshop or seminar within the next 120 days. Comment below and share your workshop or seminar topic and date!
---
What to read next:
---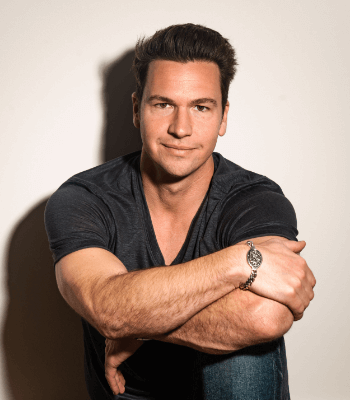 Ted McGrath
Transformation Coach, Theater Performer, Speaker, and Best Selling Author
Ted is a theater performer, speaker, and best selling author. He has created 5 household brands and made millions teaching Coaches, Speakers, and service based Business Owners how to turn their life story and life experience into a lucrative business that impacts millions and makes millions.