3 Powerful Call To Action Examples To Double Your Conversions
One of the things I do well is help people achieve success in conversions using the three call to action examples that I'll be sharing with you today. If that sounds like a lot to pack into a single presentation, don't worry, I'll show you exactly how to make it work. Read on to learn more!
Three Call to Action Examples That Will Help You Sell More
Call to Action #1: Price Contrast
https://twitter.com/ted_mcgrath/status/920665825945833472
Today, I am going to share with you three call to action examples to help you get started. These three powerful call to action examples can double the conversions in your sales videos, if not triple them. Let me teach you how you can apply them to your own sales presentations below.
The first call to action you should make is what I call price contrast. In many sales videos, this is what happens: the speaker starts telling the audience about his program, expounding upon each step. Then they will discuss the pricing without preamble. They'll say something like, "Okay, the investment today is $497."
However, when launching right into pricing like that, you create tension. For a great sale, you actually need to let that tension out. You can achieve this with price contrasting.
How This Works
Let me give you an example. The first thing to do is to give your clients the big picture. That means I tell them this: "I have clients I work with all over the world. And there's actually a handful of clients I work with every year who invest $200,000 in my programs. I help them develop their marketing funnels and design their offers so they can get clients every day.
While you might not be one of those types who are able to invest that amount of money yearly, I'm on a mission to serve humanity. I want to help as many people across the world who are mission and purpose-driven. I want to help them get their message and products out to humanity. If that sounds like you, I want to make this program available to you at a no-brainer investment.
Rather than investing a hundred thousand dollars to work with me one-on-one, what I want to offer up today is a $2,000 program. For anybody who's brand-new at this space, that's the value of this program at a bare minimum. Additionally, let's say you were able to launch this funnel in the next 30 days, and you got clients to buy your products. You will eventually be able to make back the $2,000 you invested."
What About the ROI?
"Now, I can't guarantee the return of investment (ROI) for you because I don't do that. I don't know what the exact return is going to be for you.
But I know what it's been like for my clients. Take my client David as an example. Within the first four months of launching his funnel, he was able to make $25,000."
Managing Expectations
"I cannot say what the return will be for you because I can't guarantee ROI. However, what I do know is that there's a cost of inaction. For anybody who is serious about doing this, the bottom value of the program is $2,000. But I am not going to ask you to invest that amount today. What I am going to ask you to invest is only $497. That means today you can get this program for a fraction of what the real value is.
For some of you, this program could be worth hundreds of thousands of dollars to your business. It has been like that for me. But all I'm going to ask you today is $497."
Make the Call to Action
https://www.instagram.com/p/BYS5txAD5iv/
Notice the pattern I made. I did price contrast at multiple levels. First, I gave the price for my personal coaching, which is $200,000. The second contrast I gave was the value of the program. This was $2,000, at a bare minimum. Then I did the final price point of $497.
By the time I get to $497 from $200,000, I can tell my customers that they can enroll in my program for a fraction of its value. It's technically a $2,000 investment, but they can have it for only $497.
Making Them Want More
At the first call to action, I might say, "Click the link below. Get enrolled for $497, which is a fraction of the investment today. It's a no-brainer. Click that button."
That's the first call to action — price contrast. You build up the price and create tension. Then you make the price contrast at multiple levels. That's how you let the tension out. You first establish value, then drop the price to your offer. It's an effective strategy, but it's just one of the call to action examples I have for you to implement.
Read Also: Stand in Your Value | How to Price Your Service According to Its Worth
Call to Action #2: The Voice in Their Head
The second thing that you need to appeal to is the voice in your audience's head. This is really important. A lot of times, you are not in personal contact with the audience you're making an offer to. This is especially true when you use sales videos. You don't know whether they're inspired or energized, unimpressed or uninterested. Most importantly, you don't know what the voice in their head is telling them.
Acknowledge What They are Already Thinking
That's why now is the time to acknowledge your audience's inner voice. To do so, you can tell them: "I just mentioned the investment for today. Now some of you who are listening to this might be thinking, That's a really good deal. However, you also might have that voice in your head saying, Money is an issue.
What I want to share with you right now is that I get that finances are a real barrier. However, you still shouldn't let them stand in the way of your dreams. If you really want to do this, I know that you can be resourceful. I know you can make it happen."
Stress the Cost
https://twitter.com/ted_mcgrath/status/920742740073373696
"The bottom line is, there is a greater cost for you today. It's not the $497 — because that's an investment. The real cost is waiting. You might keep on waiting and eventually never get to do this.
Not only is this going to cost you freedom in your lifestyle, it's also going to cost you time with your family. It's going to cost you your dream lifestyle. Eventually, you have to ask yourself: what are these things worth to me?
Or maybe you have a message inside and you're thinking, The world's never going to hear it. Although I have a global audience, I can't reach them because I don't know how to market myself. You're stuck here."
Flattery Gets You Places
"You can either live with this cost and live every single day with the choice you've made — or you can make a smart decision today. You can make the investment and learn new ways to be resourceful. What's it going to be? It's time to make this decision today.
I'm here with you, but you have to overcome the voice in your head that says you can't do it. If this is really what you want, say yes to this offer. Click that button and get enrolled."
Talking to the voice in your audience's head is the second most important call to action. It's powerful, and it convinces. Still, you'll always have stubborn audience members who need more call to action examples if they're going to join your program.
Call to Action #3: Emotion
The third thing you can take advantage of is emotion. Usually, this is the last call to action you will make. This is what you can tell your audience to compel them:
"Right now is your last chance to get involved. As you are watching this video, your interest might have been piqued. But maybe you simply don't have that sense of urgency to make the decision right now. Well, I want to stand up for you, and I urge you to decide today."
Be There With Them
"I want to lock hands with you and create a partnership. I want us to walk step by step through this formula together and make this thing happen.
So grab your credit card and invest in yourself once and for all. Because if you don't do it today, you might find yourself at the end of your life someday, looking back and wondering what could have been. Maybe your life will end up okay, and you will have a decent retirement. However, don't you want something better than decent? Don't you want great and amazing? Don't you want what you deserve?"
Make It All About Your Audience
"If you don't give yourself what you deserve, who's going to? If you don't stand up for yourself powerfully right now, who's going to?
Well, I am here standing for you right now. This is your last chance because I don't think there's going to be a lot of others who will stand for you right now like I am.
So make the decision. Click that link if you want to get in today and make it happen. This is your last chance to get this offer. Click the link. Get enrolled."
Target the emotion. You can move your audience by pulling them up with your energy. Move, speed up, and build momentum. Notice the purposeful and compelling call to action? "Click the link. Get enrolled." You can bring your audience to the answer. Illustrate for them their future life without your program, full of regrets and wasted time.
And that is how you can appeal to your audience through emotion.
How to Use the 3 Call to Action Examples
In a short sales video, you will typically make three calls to action. Sometimes, you'll even need four or five. You don't have to hit these points hard, but make sure that you create an impact. Sometimes, you don't have to get to the point where you illustrate a regretful life for your audience. The point is that you have these call to action examples handy, should you need them.
Your Mileage May Vary
For instance, on a $47 product, if you make a couple of calls to action and present them well, your audience should say yes. However, in a sales video where you will sell a product that costs $297, $497, or $1,000, you may need to hit all three of these calls to action. Go through them all, or as the presentation calls for.
Apply the price contrast, appeal to the voice in your audience's head, and target their emotion. With these steps, I know you'll find success.
Read Also: 7 Sales Conversion Mistakes To Avoid ASAP
Here's a video of call to action examples that I did in one of my lectures in the past:
At the end of the day, no matter how good whatever it is you're selling, it will all be for nothing if you can't convince people to buy. The good news is that the three call to action examples I've shown you today is designed to help you do just that. Give them a shot today and supercharge your conversion rates!
Got any other calls to action to share? Share them with me in the comments below!
Up Next: Online Presentation Tips to Get More Clients | Must-Know Trade Secrets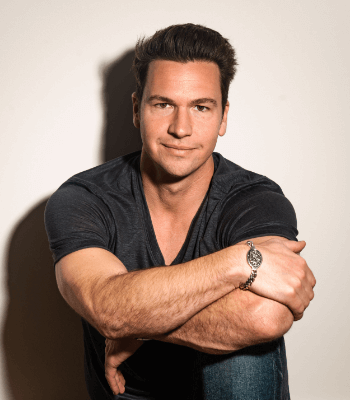 Ted McGrath
Transformation Coach, Theater Performer, Speaker, and Best Selling Author
Ted is a theater performer, speaker, and best selling author. He has created 5 household brands and made millions teaching Coaches, Speakers, and service based Business Owners how to turn their life story and life experience into a lucrative business that impacts millions and makes millions.