How To Create An Offer | The Ultimate Guide
Do you know how to package your wisdom and experience to create your ultimate offer? I'm here to give you an overview. We'll run through the steps to help you create offers for your funnel. And ultimately, these offers will get customers to buy your products so you can make the impact you want in the world.
The Offer | Upsell Your Customers
1. The Lead Sequence
The first step in making the ultimate offer is the lead sequence. Let's talk through the fundamentals of how we get leads into our funnel.
We have different sales funnels. One of the best ways we have of getting people into those funnels is Facebook. We use this social media platform to generate leads and publish ads that direct them to an opt-in page.
The opt-in page is about my free gift which the subscriber will get after signing up to our mailing list. From there, they will receive our first offer, which is usually low tier.
Read Also: Proven Steps To Have Dream Clients Delivered To You
2. Free Gift

A huge part of the ultimate offer sequence is the free gift. Here's how to create it.
Many people have a misconception about what a "free gift" is. They spend so much time coming up with the right gift and planning how to give it away.
I've been able to use the free gift offer for my marketing funnels. And one thing I can share with you is this: it's easier to figure out your free gift if you know who your target market is.
3. Paid Offers
Any business's goal is to earn money. The nice thing about giving offer number one is you can take advantage of the momentum.
They've already signed up to your mailing list, so the chances of them paying more attention to your offers are high.
I usually don't stop with just one offer. I then go to offer number two, which is an upsell of the first. Basically, you have two more offer pages after the opt-in page.
Now, here's my question for you: What will your ultimate offer be? How much should you charge for the products?
These are what I call "low-tier offers." These are products with the lowest possible price you think your clients will pay taking into consideration the content and the benefits they get.
You can offer whatever price you'd like, but for my offers, my first one is usually around $37. The second is $97. The point here is the more they pay, the more premium the content will be.
Read Also: How to Make a Successful High-End Offer | Marketing To Millions
4. Opt-In Page
Lastly, let's address the opt-in page. It's certainly not least as this is the first thing the leads will see after clicking your Facebook ad.
I prefer to make this as simple as possible, but I've got two tips for you. First, create a strong and compelling headline. Second, be clear about what you're giving and what they can get out of it. You need to let them know it's worth it to subscribe.
When you know your way around the ultimate offer sequence, you will be able to earn more and create an impact in the world. After all, you can attract them to buy a program that will usher the transformation they need.
Do you have any questions on these steps? Let me know your thoughts in the comments section below!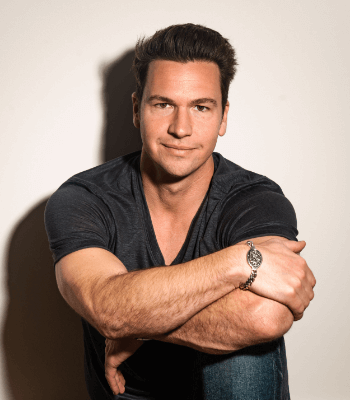 Ted McGrath
Transformation Coach, Theater Performer, Speaker, and Best Selling Author
Ted is a theater performer, speaker, and best selling author. He has created 5 household brands and made millions teaching Coaches, Speakers, and service based Business Owners how to turn their life story and life experience into a lucrative business that impacts millions and makes millions.