My Ultimate Online Presentation Guide Guaranteed To Get You Clients
Are you getting frustrated with your online presentations? Well, you're definitely not alone! However, you can't give up on the idea of an online presentation to help your client. If you want to succeed and start getting your dream clients, you need to leverage the various online marketing tools out there.
To help you, here some of my most popular blog posts about online presentations. Go and check each of the links to learn more. Share your feedback in the comments below and let me know if it helped you get your business off the ground. Now get reading!
Online Presentation Tips That Deliver Goals
One of my "secret" techniques of getting high-end clients is to offer a free consultation – yes, you read that correctly. Give them something for free. You can read more about it here.
Further, one of the tools I teach my clients to use is the sales video, which they can upload on Facebook ads. What should your video be about? What types of content must you provide? The answers to these questions matter, because you have only one shot to deliver your message to your audience.

A lot of you think it's enough that you have a webinar with hundreds of attendees. Well, attendance is not the best measure of its success. Instead, it's how much value you give and receive in return.
During my first-ever webinar, I had 1,000 people but sold only one product! Such a disaster, right? After that, I made few essential tweaks to my presentation, and since then, I've grown my ROI to 400 percent. If you want to know what I did, you better click the link above.
When you go to the Internet and try to look for tips on how to make an online presentation, you'll come across dozens of ideas. They tell you how you should speak, how to make your presentation visually appealing, and how long it should be.
Well and good, but here's the thing: I am someone who likes to keep things simple while focusing on the core. This way, everything is easier to master and apply.
In order to do that and craft a compelling online presentation, you'll read five powerful elements that can provide you with the highest conversions. These include a brand story, call to action, problems and opportunities, value of time, and case stories.

When it comes to the online presentation people create, many actually have the right end goal. They want to attract the clients of their dreams, generate a consistent cash flow that can sustain their lifestyle-friendly business, and ultimately create an impact in other people's lives.
However, what most don't have is a real understanding of what drives their clients to say yes to the offers and programs. This post will give you not only the answer but the structure you need.
Coming up with an online presentation that delivers doesn't happen overnight, so don't beat yourself up if you can't get it right the first time. I didn't. But unless you start now, you'll never get to learn these techniques properly, and you'll still end up wondering why you're not meeting your goals.
What kinds of problems do you face with your online presentation? Let me know how I can help you.
Up Next: 10 Must-Have Online Presentation Tools So You Can Own The Stage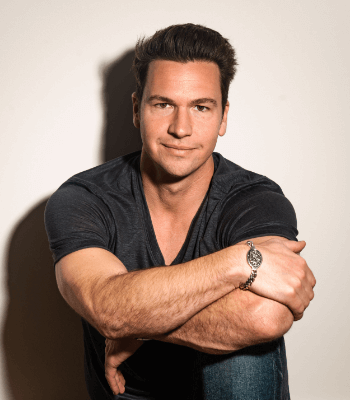 Ted McGrath
Transformation Coach, Theater Performer, Speaker, and Best Selling Author
Ted is a theater performer, speaker, and best selling author. He has created 5 household brands and made millions teaching Coaches, Speakers, and service based Business Owners how to turn their life story and life experience into a lucrative business that impacts millions and makes millions.