9 New Year's Resolutions For A Successful 2018
The new year is just around the corner, which means now is a good time to start listing your New Year's resolutions. However, with so many things worth adding to your list, which ones should matter most to you as a coach or speaker? I have here nine ideas that, if you prioritize them, should transform you into an amazing entrepreneur.
9 New Year's Resolutions for a Better You
Before I get to my own list of New Year's resolutions, let me sum them all up in one very important goal: build a lifestyle-friendly business that generates a consistent flow of income.
I've frequently shared my thoughts on this, but in case it's your first time reading my blog, let explain what I mean. A lifestyle-friendly business is something that works with your preferred lifestyle and schedule — not the other way around. In other words, you're not chained to your work or chasing clients to help sustain your income month after month.
With a lifestyle-friendly business, you can have a more enriching personal freedom. You can travel the world, be with your family often, or even pursue multiple passions.
To make your business even better, build one that gives you a consistent flow of income. How do you do that? While you'll learn some of my specific techniques later, what it simply means is that you have just one coaching program that gives you the financial freedom through multiple streams of income.
With these two things in mind, here are my New Year's resolutions for you:
For the next year, I want you to create a tiered program so you can achieve a consistent cash flow. It's time to provide your clients with multiple subscription options that are longer than the month-to-month option. Begin with three months, then six months, then one year.
To support this, however, you also have to streamline your clients. Focus on quality instead of quantity. Dream clients are more likely to be receptive to long-term subscriptions.
The good news is, with tiered programs, you can conveniently narrow down your clients base and determine who your dream clients are.
One of the first steps in having a profitable coaching program is to make a high-end offer at all times. It doesn't matter whether you're on the stage or on a webinar, reach for the big sale. Now I understand that sounds scary. In fact, you may be saying, "It drives people away, Ted!"
I know what you mean. I don't always get a positive response from my audience either. However, to make this New Year's resolution easier for you, there's a strategy you can employ.
Does this guarantee you'll get a yes from everyone? Of course not. Every person is different so don't beat yourself up. Instead, relax and don't forget it's more than enough you've shared your message with a lot of people.
With my experience working at one of the top companies in New York and earning a six-figure income early in my career, I learned to grow my speaking and coaching business very quickly. I was earning millions of dollars in just my first few years.
However, what you may not know is I didn't have time for anything else — not even my passions. After some reflection, I discovered the root cause of my issue. I was short-changing myself.
Make it your New Year's resolution not to do that to yourself. Always know your worth and never accept anything less. While it ensures you can price your program accordingly, the bigger benefit is you're happy and satisfied with what you're doing.
Over the next 12 months, make it your goal to start creating meaningful, purposeful relationships. Not only does it make networking a more pleasant, enriching experience, but it also increases your value as a coach and as a person.
I can't count the number of times my high-value connections have helped me build my business. I was able to reach out to more people by speaking on their stages. They, in turn, promoted what I did with their clients as well. Additionally, they introduced me to people and opportunities that furthered my growth.

The coaching and speaking market is competitive. It's not enough that you have a message to share, and you think it's going to have a huge impact on their lives. You need to also know how to connect and sell your vision. That's something you can only learn with proper training.
Make it a New Year's resolution to acquire the technical skills, so you know how to sign up clients for your programs by being an amazing speaker. If you're still struggling with where to begin, you can sign up for my Superstar Speaker Training.
While you're learning the techniques of speaking and selling, I don't want you to forget to always nourish your inner being. Be creative and discover your full potential. Never limit yourself to "This is the only thing I can do."
I don't believe that. I know every person is capable of pursuing different interests at the same time and becoming really good at them. However, you'll never succeed unless you give them a try and consistently practice them.
For me, I won't feel happy if I earn millions in my business and fail in other aspects of my life, such as my health or my personal relationships. That's really not the best definition of success.
You can never have a perfect life. There will always be a few bumps in your career, business, health, etc. However, you can have more days feeling you've achieved something if you make these self-improvement tips a lifelong habit.
Do you feel you're just not making enough in 2017? Does it seem like progress is just too slow for you? Then your New Year's resolution should be learning how to enroll clients in 30 days or less.
It's a fantastic system I developed based on my experiences in the business. Additionally, it's how you supercharge your marketing strategies.
Perhaps this year you've been so focused on enrolling clients and earning an income that you forgot the reason why you're doing this in the first place. For next year, I want you to stop feeling lost and confused and go back to your vision and purpose. What is your message? What is your dream?
New Year's resolutions are a great way to create the best path for your business and personal life. However, unless you follow them and actively work towards them, you won't be able to look forward to better things. When you feel yourself getting off-track, check back on this list and refocus yourself on building a lifestyle-friendly business.
What are your ultimate New Year's resolutions as a coach, entrepreneur, or speaker? Share your thoughts in the comments below.
Up Next: How Successful Careers Are Made By Learning From Past Experiences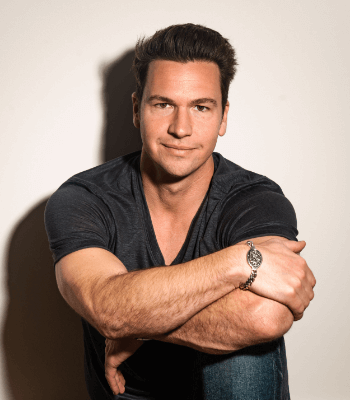 Ted McGrath
Transformation Coach, Theater Performer, Speaker, and Best Selling Author
Ted is a theater performer, speaker, and best selling author. He has created 5 household brands and made millions teaching Coaches, Speakers, and service based Business Owners how to turn their life story and life experience into a lucrative business that impacts millions and makes millions.