What Is Marketing Funnel Automation? (Spoiler: It's Customers On Autopilot!)
I'll say it up front: you need to learn marketing funnel automation. You and your sales team or marketers cannot chase lead after lead all the time. In fact, once you have the system in place, you don't need to do the running at all. I'll give you ideas how to do it.
Efficient Marketing Funnel Automation for Your Business
In this article:
What is the Marketing Funnel?
Before you learn my techniques on marketing funnel automation, you need to learn what it is. I have a thorough discussion about it here. It's a sales pipeline that provides you and your marketing team a picture of the buyer's journey. Your prospective customers don't just happen to see an ad, leave their email address, and then purchase from you. They also go through some stages. As a marketer, it's your responsibility to make sure you're there to guide them at every step of the sales process.
The Three Stages
https://twitter.com/ted_mcgrath/status/962004435730878465
Many stages make up the marketing funnel or the customer acquisition funnel. You're free to develop your sales pipeline, which is a visual image of the entire automation process. Usually, though, they include the following:
Lead Generation – As the name suggests, this is the process of generating leads. They aren't your clients yet. After all, they haven't paid for your service or product. It's the start of the marketing funnel automation process and the one that needs the most legwork. You're building awareness through your marketing efforts and your lead magnet. It's the point where you develop your buyer personas, which is asking, "Who are my customers or clients?"
Lead Nurturing – Captured leads go deeper into the funnel. The next step is to nurture them. What does it mean? You engage them, so they'll stay within the funnel. Nurturing continues even if they don't buy.
Lead Scoring – Lead scoring is the process of determining the value of your leads. This way, you can make those who meet your objectives a priority. For me, it's not enough you have clients. They need to be high quality, and the only way I can know that is if I can compare my leads with my buyer persona. Do they fit the profile?
Now, what if they don't? Does it mean I should let them go? The answer is no. You can use these leads in the future. The information above should give you a better picture of marketing funnel automation. At this point, I'd like to share six strategies to do it right. I'll also identify which stage you can use them:
1. Lead Generation: Create Facebook Ads
Marketing funnel automation is and has always been both online and offline. Let me begin with online since it's the more familiar approach for a lot of my clients.
The great thing about online marketing is you can promote your business 24/7. That's already automation for you. Also, it's a fantastic option for account-based marketing.
It's personalizing your marketing campaigns to appeal to a specific account. Many months ago, I was traveling and visiting several countries with my girlfriend. I went and checked on my parents, I had a fabulous time doing the things I love, and I was still performing my one-man show.
Yet, I was also still enrolling my dream clients because of online marketing.
Online marketing can be hard labor. There's no point in wasting your time, money, and energy on tactics you aren't even sure will work.
I'll begin with my tried-and-tested method, which is to create Facebook Ads. What makes it special? It's a very powerful inbound marketing tool for a free consultation.
As one of your marketing automation tools, Facebook Ads can help you with that since you can narrow down where, to whom, and when your ads appear. You can run them 24 hours a day, 7 days a week. It's the perfect tactic at the top of your digital marketing funnel.
2. Lead Nurturing: Grow Your List for Email Marketing
A huge part of my success in marketing funnel automation is building an email list. It's your tool in email marketing. It provides me with a lot of benefits. For example, I can reach out to my audience in a more intimate and personal way easily.
In the process, it allows me to foster and maintain great relationships with them. I use the email list for a lot of things. These include giveaways such as e-books or podcasts. I use them to send updates about my events and seminars. I can even sell tickets to them, and sometimes, I give a special price for those on my mailing lists.
These strategies are effective in attracting attention and converting leads from your target audience. There are already a lot of marketing automation platforms for this type of marketing.
One of them is the autoresponder. It delivers your e-mails to your subscribers based on your preferred action. For example, it may send a welcome email every time someone opts in. The content may be a video, link to your posts or service page, social media accounts, images, and a whole lot more.
An email marketing automation software can also provide you with metrics like those you find in Google Analytics. These include click-through rates and conversion rates. Some are even capable of real-time analytics. You can use the data to measure the success of your sales and marketing strategies.
3. Lead Generation: Network
Build your network to build your #business. More #tips here. #success #entrepreneur #motivation #network #TedMcGrath pic.twitter.com/KYmddFhguJ

— Ted McGrath (@ted_mcgrath) February 6, 2018
Another effective marketing funnel automation strategy is offline networking.
I do a lot of seminars and events. I also enjoy getting on other people's stages to talk about my message and what I do. Usually, I get to do it for free. I'm able to do this because I network. I build relationships with others who are also in my field.
Networking has also helped me build connections with high-value clients. Your network can provide you with the introduction of people who they think would need your help.
By doing high-value networking, you can increase your net worth. This is critical to the business. A good net worth creates a strong perception for your clients. It makes you more credible and trustworthy. Everybody likes to work with people they can trust. Also, it gives you the right to impose the right prices for your program.
Let me help you understand how this helps in automating your conversion funnel. Let's assume that you're speaking at an event with 300 people. You get at least 5 percent of them, which is 30 people. It may not sound a lot, but these are high-value clients. When you nurture them well, you can sell your expensive programs, which may be worth $5,000. That's about $150,000 for you.
I have worked with several people who have found success in this manner. Not all are speakers. One was able to earn $70,000 by working with fewer than 10 people.
Even if they don't buy, you can sign them up for your free consultations. You can also invite them to opt into your mailing list and get them deeper into your funnel.
4. Lead Scoring: Understand the Low-Tier Marketing Funnel
One of the underrated traditional marketing funnel automation strategies is the low-tier marketing funnel. You can click on the link to learn more. In brief, it's about building a deeper level of connection and engagement with your clients.
A Facebook ad leads to a free consultation, which is usually offline, like a phone call. You can also harness offline networking to bring your clients online. Every seminar and event, I make a high-end offer on the stage. I invite them to take advantage of it by signing up for my program right then and there. If not, they're always free to follow me on social media or sign up for my newsletter or email list.
Low-tier marketing funnels can work for both online and offline markets. In this method, I give my clients three different offers, beginning with the free gift. Why do I give a free gift? It always invites people to get to the opt-in page and then sign up to my mailing list.
But, I don't stop there. Keep in mind one of our objectives is to have dream clients. These are people who will commit themselves to your program. So I give my mid-tier offers, which can be two to three prices. It's up to you. How much your offer's going to be worth is your choice as well.
You'll see the higher the price, the fewer people may be signing up, and that's okay. We're not after quantity here. We're looking for quality clients.
5. Lead Nurturing: Give Valuable Content
Business owners used to spend their time going after cold sales leads. They tried to nurture them by sending spam emails or making cold calls. Today, you use marketing funnel automation to nurture prospects.
To make it work, you need to provide your clients with relevant and valuable content. Its role is to help your leads in their decision-making process.
To create the best content for your leads, you need to learn more about demand generation. In its basic form, it's creating the highest brand awareness. To do it, you keep your leads and customers engaged all the time.
You can do it with inbound marketing, which is through publishing quality content. Some of the content marketing strategies my team and I use are blog posts, social media posts, videos, and opt-ins. These not only provide useful content, but they also spread the word about my programs.
6. Lead Generation: Create a Powerful Life Story
A life story is not only your biography. It's also your connection to your clients. It will help them understand your program. They'll know how it can change their lives. In the end, they achieve the transformation they're looking for and make their vision come true.
It's what's going to make you relatable to them. If they listen to you and look at you, they can tell themselves, "This is also what I want for myself." When they understand your life story, they'll know the worth of your program. When they do, they're willing to pay thousands of dollars to get the results they want.
To learn more how to make your brand or life story, watch this video I've made:
To make a sustainable business, stop maintaining the big idea that it's enough you offer a one-time-deal program. Instead, you and your sales reps need to bring your clients to the sales funnel by offering upgrades. Marketing funnel automation helps you achieve that. You can make sure you have high-quality clients who aren't only interested – they're also willing to buy such upgrades.
Which parts of marketing funnel automation do you enjoy or struggle most with? Is it increasing the conversion rate of your marketing? Is it finding the right product for the right audience or the right funnel model? Share your thoughts with me in the comments below.
Up Next: My Ultimate Marketing Strategy Guide Guaranteed To Earn You Millions
Editor's Note: This post was originally published in November 2017 and has been updated for quality and relevancy.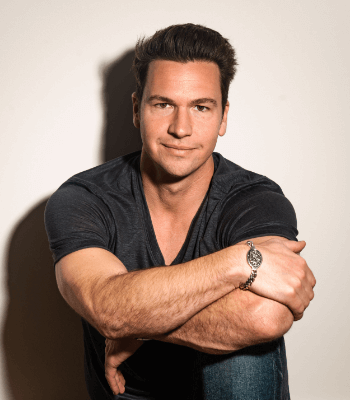 Ted McGrath
Transformation Coach, Theater Performer, Speaker, and Best Selling Author
Ted is a theater performer, speaker, and best selling author. He has created 5 household brands and made millions teaching Coaches, Speakers, and service based Business Owners how to turn their life story and life experience into a lucrative business that impacts millions and makes millions.