7 Successful Marketing Campaign Tips To End The Year
The year-end season is right around the corner — and it's the perfect opportunity for you to launch a marketing campaign! However, to stand out from the competition, your campaign needs to resonate with your dream clients and your current ones. What you need is a creative marketing campaign that adds value to your consumers. With the 7 tips below, you'll be able to generate ideas and create your own successful marketing campaign that will work perfectly with your business.
Marketing Campaign Ideas That Attract Dream Clients
If you are looking for an organic way to market your business, content marketing is your answer. During the year-end season when consumers are exposed to lots of marketing messages, content marketing helps you stand out by adding value to their lives.
But how can you create a campaign that adds value? In short, you have to start with your message. You can create a unique message by anchoring it to your own life story. Then, for your brand story, focus more on helping your clients become who they want to be. This will make you stand out from other campaigns that only highlight the benefits of their products and services.
Some useful content that you can produce are how-to's, checklists, and unique ideas. These can be in the form of an infographic, a video, a series of blog posts, or social media posts.
Though content marketing is an indirect approach, as it is not a hard-sell, its effectiveness still lies in its transition to sales. Plus, content marketing is a great way to build client relationships and attract dream clients. This is especially important if you are new in the business.
2. Free Holiday Gifts
Free holiday gifts are a great way to attract consumers and bring traffic to your online spaces. You can give free, downloadable content such as a blueprint, a book, or a video in exchange for the user's email address. The great thing about this strategy is it's a win-win situation — consumers get a free gift, and you build on your email list.
To start this process, simply set up an opt-in page that features your free gift. It can be on your website or your social media pages. Now, if you're like me, you can use the free gift as a springboard to upsell consumers to your other offers. For more information, you can check out this article on the low tier marketing funnel and learn how I use the free gift for this particular business model.
3. Email Marketing
Another great way to stay at the top of your clients' minds during the holidays is through email marketing. This doesn't just mean sending them generic holiday greetings — the key here is micro-targeting.
For this, you need to really know who your clients are. That means finding out their demographics and consumer data so you can craft a message that appeals to their interests.
Once you've done this, create a meaningful holiday message and include a gift with it. Good gift ideas are small things like coupons or free bite-sized content.
If you have holiday products and offers that you want to promote, you can craft a separate electronic direct mail (EDM) for it. In my opinion, separating your marketing email from your holiday message is something your clients can appreciate more. After all, then it doesn't feel like you're capitalizing on your seasonal greeting just to sell your offers.
Read Also: How to Build an Email List & Grow Your Market
4. Free Subscription
For your marketing campaign, you can also run promos like a free subscription. In this example, your special offer can be a free 3-month subscription to your automated webinar, which can be availed for a limited time only. Like the free holiday gifts we talked about earlier, give this offer in exchange for the user's email address.
Membership subscriptions bring you recurring revenue. That means if the client still wants to enjoy your content after the free subscription period (which is like a free trial), you can offer your subscription program to them.
5. Limited-Edition Products and Services
Offering limited-edition products and services can appeal to consumers in two ways. First, it creates a sense of urgency for their purchase. Second, it appeals to their desire to be a part of an exclusive group who has something most people don't.
Add a little more creativity to your limited-edition offers to attract more customers. Whether it be a holiday spin to your existing products, collectible items, or a never-before-released content piece, customers will appreciate it. Whatever it may be, make sure that it is catchy and truly special for your valued clients.
6. Early-Bird Registration Promo
If you have upcoming live events for the following year, this is a great marketing campaign to run. Having an early-bird registration fee can help you fill your live events without sacrificing the quality of your attendees. Look at it as a way of rewarding attendees who are committed to participating in your live event.
If you're not sure where to start in this process, let me break it down for you. Let's say your seminar or conference will happen in January with a ticket price of $500. You can offer increasing early-bird rates up until the end of December. For instance, those who sign up in November will get their tickets for only $400. Then those who will sign up in December will get theirs for $450. Aside from the discount, the limited-time offers on ticket prices will drive people to purchase immediately.
Early registrants send a message that they are committed to be a part of your live event. Even those who buy their tickets near the event date convey their interest and commitment because they are willing to spend money on regular ticket prices to attend your event. Regardless, this strategy guarantees you'll still have high-quality attendees.
Read Also: Live Events | How to Get High Quality People to Attend
7. Special Pricing

The last year-end marketing campaign I'll share with you is to offer special pricing for your programs. To do this, you can offer group coaching programs (which cost relatively lower than one-on-one sessions). Additionally, you can create special program and product bundles that clients can avail to save more.
These special pricing offers aim to attract new clients and to upsell to your existing ones. By knowing what your dream clients need, you can better connect to them. Additionally, you can gain insights from your sales data. From this, you can identify which programs and products in your roster are the most sought-after.
Aside from achieving your specific business goals, a successful marketing campaign is one that attracts dream clients and sustains existing ones. By using the marketing campaign examples above, express your appreciation for your consumers and increase your sales. Make the most out of the year-end season by launching your own creative marketing campaign!
Do you have your own creative marketing campaign ideas? I'd love to hear them! Share them with me in the comments below.
Up Next: 4 Proven Marketing Strategies to Attract Your Dream Clients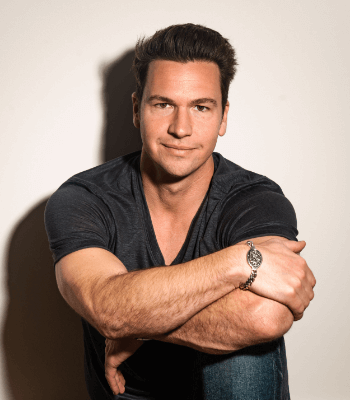 Ted McGrath
Transformation Coach, Theater Performer, Speaker, and Best Selling Author
Ted is a theater performer, speaker, and best selling author. He has created 5 household brands and made millions teaching Coaches, Speakers, and service based Business Owners how to turn their life story and life experience into a lucrative business that impacts millions and makes millions.