Start A Life Coach Business With These Helpful Steps
One of the things I've done well as a coach is to help others launch their own life coach business. Personally, I get great fulfillment in seeing my clients thrive after they've trained with me. I believe the primary purpose of a life coach is to help others live their dream life with confidence. If you are an aspiring coach, read and find out how you can build your business to help transform lives.
Build A Life Coach Business and Transform Lives
In This Article:
Essential Qualities of a Good Coach
Just like any profession, a life coach business is not for everyone. If you're considering to make a profession out of coaching, first find out if your personal qualities fit the job description.
I've discovered the following essential qualities that all coaches must have:
A genuine desire to make a difference in someone's life
Attentiveness to personal growth
Integrity and trustworthiness
Empathy
Discernment
Strong communication skills
Sales and organizational skills
These are the necessary things that will help you thrive in the life coach business. If you already possess most (if not all)  these qualities, it's time to polish up on them as you prepare to launch your passion.
Build a Successful Life Coach Business
Step 1: Take A Coaching Course
Becoming a certified coach is actually a journey. If you are new to this, I highly recommend you take a coaching course first. This will equip you to build and run your own life coach business.
You, however, should also know you need to be financially prepared when taking a coaching course. This is because they do not come cheap. For instance, my own program for coaches, Message To Millions, sells for not less than $1,000.
You can get more out of in-depth coaching courses because they aim to create a deeper transformation within you. In turn, this will allow you to achieve your own dreams.
In a way, you will experience what it's like to be coached, so make sure you pick a program that can teach you how to coach and set up your business.
You can also choose between in-person and remote learning. There shouldn't be much difference between them quality-wise, but you should consider your availability and the best method you can learn from.
If you want a glimpse of my Message To Millions program, read this article.
Related: What Is a Life Coach and Do You Need One?
Step 2: Identify Your Coaching Niche
Having a niche in the coaching business will set you apart from your competition. Simply calling yourself a "life coach" is actually very general.
For you to attract clients easier, focus on one expertise. If you have a different career or profession before coaching, this is an excellent opportunity to use it.
What I mean by that is building your niche based on what you already know how to do or your expertise. For instance, you are a financial planner by profession. You can use your experiences to further strengthen your niche as a financial coach. Because you have a specialty, it will be easier for you to identify and attract the right clients.
My Message To Millions program is actually all about finding your life's story and message. It's what I chose to focus on as a coach because of my personal experiences. Because I am personally connected to what I teach, it allows me to give the fullest learning experience for my clients.
Don't worry about not figuring out your niche yet before taking your first course. It's okay to take a general coaching course just so you can build your foundation. You can always decide what your specialty will be later on.
Step 3: Determine Your Type of Coaching Service
Primarily, there are two ways of working you can go about: coaching in-person or remotely. The decision will heavily rely on your budget and preferences. Either way, this would require you to invest in equipment such as a computer, high-speed internet access, and phone service.
If you want to schedule coaching appointments and personally meet up with your clients, setting up your own office or workspace is a good idea. It can be within the vicinity of your own home, at a café, or even at co-working spaces. Just make sure that you have everything you need, and the environment is conducive.
Working remotely has its own perks too. Mainly, you won't have to leave the comforts of your own home to go to a coaching appointment, but setting up a home office and coaching through phone or a virtual meeting space also requires a conducive environment. You need to have the necessary equipment and eliminate distractions during your working time.
For my business, I use both in-person and phone call coaching to meet with my clients. In fact, I've already established an online client booking system where clients come to my team for a free consultation. This becomes our springboard to upsell them to our coaching programs.
Step 4: Promote Your Coaching Business
Promoting your coaching business can be done offline and online. You can do your offline marketing by attending networking events and speaking on stages. All you need to do is book strategy sessions (that is, free consultations).
In the strategy session, you aim to create a deeper connection with your potential client. Get to know them and their dreams and then offer your own coaching programs, products, or services as you see fit.
You can also promote your services online through social media and content marketing. Create regular content that will add value to your target market. Remember you don't have to hard-sell your offers. People will become more receptive to your marketing if you offer solutions to their needs or problems instead of trying to sell to them upfront.
Related: Proven Steps To Have Dream Clients Delivered To You
Step 5: Improve Your Skills Through Practice
Undergoing a top-notch coaching training is excellent, but what will really make you better and give you more confidence is practice.
Always look for opportunities to coach other people. Don't use income as your motivation. Remember your purpose for becoming a coach is to help transform other people's lives.
Establishing a coaching career is a journey, so you can't expect yourself to be great at it after just one course. You have to develop yourself by continuously improving your skills.
If you don't feel entirely confident yet, try coaching for a minimal fee. This way, you can apply what you've learned while still earning from coaching.
Related: Body Language Tips For Presentations
What Else Should You Consider?
Apart from the five main steps above, there are still loose ends you need to tie up before your life coach business can really take off. Some of the things that you should consider and work on are:
Identifying your target market
Creating a content calendar for marketing
Becoming more visible in social media
These may seem overwhelming to you, but it's all part of the process. Becoming a certified coach doesn't end with finishing a course. That's just the beginning of a fulfilling journey you will have as a life coach. If you really want this and you persevere, you will be rewarded for your efforts.
What If You Have a Day Job?
To be honest, building a life coach business is tough. It is fulfilling, but you also have to be prepared for the hard work that comes with it. The truth is, you don't immediately gain a steady flow of income from coaching. This begs the question for some aspiring coaches — should you quit your day job to become a full-time coach?
The answer really depends on you and your current financial situation. As much passion you have for coaching and helping others, your needs will have to come first. This is especially important if you have a family of your own.
If you have immediate financial needs, I'd say you shouldn't quit your day job just yet. Work on your coaching on the side or during your free time but keep what can give you a steady income. If you solely rely on coaching as your main source of income, it is highly possible your passion will be replaced by pressure. Helping people transform their lives won't be your main goal anymore, and that should not be the case.
Coaching will require you to speak a lot in public. Check out the 4 steps to win at public speaking in my video below:
There is no perfect formula on how to build a successful life coach business. That is why the beauty is in the journey. If you are really passionate about starting a profession as a life coach, make sure that you have the right motivation. Your genuine desire to create a transformation in people's lives will serve as your drive. It will help you overcome the challenges of your coaching business and eventually reward you.
What keeps you from pursuing your dream to be a life coach? Share your thoughts with me — I'd love to help you out.
Up Next: How To Get Started As A Coach, Speaker, Or Entrepreneur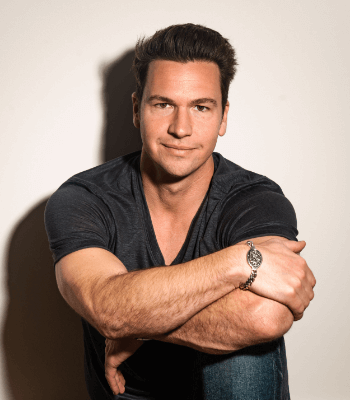 Ted McGrath
Transformation Coach, Theater Performer, Speaker, and Best Selling Author
Ted is a theater performer, speaker, and best selling author. He has created 5 household brands and made millions teaching Coaches, Speakers, and service based Business Owners how to turn their life story and life experience into a lucrative business that impacts millions and makes millions.