The Key To Creating Your Unique and Compelling Message
How would it be if you were so connected to your message that you could show up at any event and speak without a script? What if your message was so powerful and compelling, people were drawn to you naturally?
Here's how to begin building your unique and compelling message:
 Connect with your personal story, and your message will come alive.
Your most compelling message will emerge from your story. Your story is powerful because it is your own and it is unique.
To discover your message, take time to explore your story and get as personal as you can with it. The deeper you go into your story, the more connected you will become with your truth and the stronger your message will become.
Your message is successful when you touch people's hearts and make a connection with them.
Messaging is a means to help someone connect to their vision and become inspired about the person they want to be.
If you want to create a truly unique and compelling message, get personal and get vulnerable. Your audience will resonate with the emotions in your story and be inspired by your shifts and transformation. They will be drawn to you.
Your most basic message is: I help people do x so they can become y.
Your message is at its most compelling when it inspires people to believe they can become who they want to be.
You need a 'becoming' element in your messaging because most of the time, people want to become something more than they want to have something.
Get specific: what are you creating for someone? What is the vision of the future are they stepping into?
As you change, your message will change.
Your message is not a static thing. It's an opportunity for you to explore and grow. As you grow, you change and your message changes and reaches new levels. As your message changes, you attract different types of people to you.
Your messaging is alive, and your transformations only make it more powerful.
---
What to read next:
---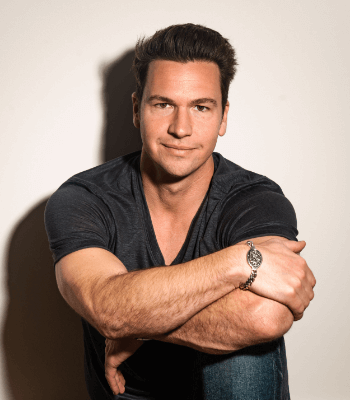 Ted McGrath
Transformation Coach, Theater Performer, Speaker, and Best Selling Author
Ted is a theater performer, speaker, and best selling author. He has created 5 household brands and made millions teaching Coaches, Speakers, and service based Business Owners how to turn their life story and life experience into a lucrative business that impacts millions and makes millions.