How To Increase Your Net Worth Through Networking
Whether you want to be a speaker, a life coach, or a lifestyle entrepreneur, you need to know how to increase your net worth. Now, why does it even matter? My goal is to help you create a lifestyle-friendly business that delivers a consistent flow of income, so you can have a better financial and personal life. The objective is to increase your net worth. I'm confident that this is what you also envision for yourself when you think of your ideal job. One of my key strategies to achieving this success for my clients is through building their network.
How To Increase Your Net Worth Via Social Connections
Positive Net Worth Definition
To learn how to increase your net worth, you first need to know what it means. If I'm being technical about it, it's the difference between your assets and your debts. The bigger the difference, the more positive your net worth is. You are therefore in a much better financial position.
However, I also define net worth in a non-tangible way — that is, net worth can also mean your value as a person and as an entrepreneur.
The last one is important. People with good net worth are easier to trust and have a stronger influence in the industry. You want to use that pull to draw in high-end quality clients. Moreover, a high net worth helps you command a better price and value for your programs.
A number of my clients already have programs before they join my events. The problem is, they don't know their net worth, or they underestimate themselves and don't charge their offers accordingly. In the end, the program becomes a bad experience for them and for their clients.
How to Increase Your Net Worth With High-Value Connections
How to build profitable relationships through networking:  https://t.co/uaUpjUPE4T pic.twitter.com/wNccI2m4pt

— Ted McGrath (@ted_mcgrath) June 18, 2017
If you want to achieve a positive net worth through social connections, then you have to use my technique: aim for high value.
What is a high-value network? It simply means you don't connect with random people. You choose the ones you think can help you grow as a person and a speaker and people who can also benefit with your offers.
One of my marketing strategies is to speak at other people's events. Doing this, I come up to the stage, talk about my passion or message, and then give my offers. Sounds easy, right? However, I don't just speak on any stage.
I choose the events I join. I want to make sure these are places where I can find my dream clients. Meanwhile, the event's organizers benefit from me by letting their audience walk away with more knowledge, skill, and expertise.
Four Social Tips To Increasing Net Worth
I won't give you dozens of tips on how to increase your net worth. Instead, I'll focus on the four essential steps that work for me and my clients:
1. Know Your Goal
One of the questions I ask my clients is "What's your vision?" Some will tell me they want to be a speaker or a celebrity. These are good, but you have to be more specific than that.
The idea is to create the ultimate vision of yourself in your mind. Who do you want to be? I have a statement: "I help coaches, speakers, service-based business owners, entrepreneurs, artists and experts, and I teach them how to find their life story and message, how to get paid for it, and then how to spread it to millions so they can have a lifestyle friendly business."
See how specific it is? How does this become helpful in learning how to increase your net worth? Simple: It draws the right people. They know who you are and what you do, so those who think they need you will be the ones to come to you.
Developing your Brand Story and statement is an essential part of helping your clients achieve dreams for themselves, so I encourage you to learn it and make your own.
2. Seek Introductions
Another technique is to seek introductions. In this scenario, you let a mutual friend connect you with a high-value network.
James and I didn't know each other until one of our mutual friends decided to connect us. Going back to the principle of having quality social connections, James, a celebrity, wanted to know how he could deliver his message to the world and make an impact. I, on the other hand, needed him so I could stage my one-man show. This partnership was key in helping me realign my purpose and vision.
3. Know Your Worth
I got freedom in my life through helping others find it. pic.twitter.com/n27wHAC89M

— Ted McGrath (@ted_mcgrath) June 11, 2017
All relationships revolve around give or take, and all people have their worth. You simply have to know what it is. In building a high-value network, make an inventory of your potential contributions. Is it training? Is it coaching? Or is it an introduction to other coaches? At the end of the day, always ask yourself: will my contribution benefit others?
4. Engage
In order to sustain their programs, one of the techniques I teach my clients is engagement. Always get yourself connected with the right people and clients. With me, they learn about webinars, Facebook ads, and email marketing. I teach them how to organize small events that are profitable.
Knowing how to increase your net worth doesn't happen overnight. It can take you days or months to build a quality network that will help you succeed and grow your business. Some of these relationships may also not work out, but that's okay. It's always better to have just one relationship that's fulfilling and rewarding personal or business-wise rather than many that are low-quality connections.
What are your tips on how to increase your net worth through high-value networking? Share your thoughts in the comments below!
Up Next: Expand Your Network or Community Offline With These 3 Effective Ways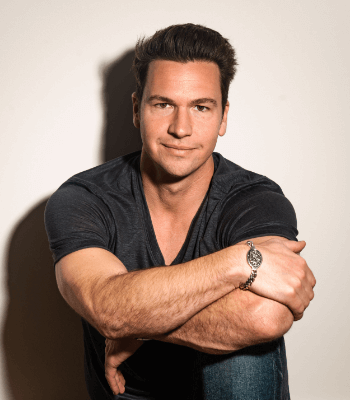 Ted McGrath
Transformation Coach, Theater Performer, Speaker, and Best Selling Author
Ted is a theater performer, speaker, and best selling author. He has created 5 household brands and made millions teaching Coaches, Speakers, and service based Business Owners how to turn their life story and life experience into a lucrative business that impacts millions and makes millions.