How To Make High End Offers At Your Workshops And Seminars
"I don't sell coaching products or programs, I sell futures."  – Ted McGrath
Making a high end offer at your event is never about your personal sense of what your work is worth or any perceived monetary value of what you 'do'.
It's about your client and who they will become as a result of working with you.
When you sell a high end offer from the stage, tell people about all the amazing outcomes they will experience through working with you.
Inspire them to take action by showing them the ways that their life will improve through solving the problems they're currently facing.
Here's an example: let's say you're a chiropractor and work on peoples bodies.
What does it do for people when their body and health are in a better space?
What happens when they have more energy?
They become more productive.
What happens when they become more productive?
They can generate more income.
As a result of that, they can invest money in growing their business and can have a bigger impact in the world.
As a result of that, they get paid more.
Create greater outcomes for your clients and the value and pricing of your offer goes up.
To make high end offers from the stage, you need to be a master of storytelling, not selling.
At my seminars, I make a $200,000 offer. I make a $100,000 offer, a $30,000 offer and a $2,000 offer.
I don't sell coaching products or programs.  I sell futures.
Throughout my events, I tell super personal stories to create a connection between me and my guests. I tell them about how I overdosed and almost lost my life. I tell them about the trauma I felt at 6 when my parents got divorced.
I tell them about who I have become in my life and the transformations I have experienced.
The key to making high end offers is knowing who you are helping people become in their true presence, in your presence, on your program. That's what people want to buy into.
---
What to read next:
---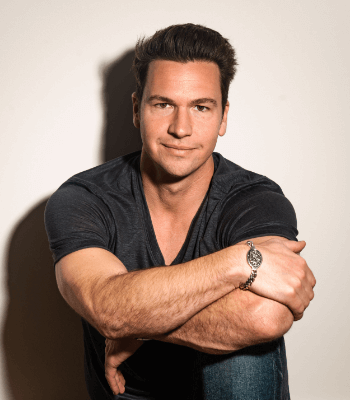 Ted McGrath
Transformation Coach, Theater Performer, Speaker, and Best Selling Author
Ted is a theater performer, speaker, and best selling author. He has created 5 household brands and made millions teaching Coaches, Speakers, and service based Business Owners how to turn their life story and life experience into a lucrative business that impacts millions and makes millions.