How To Get Clients In 30 Days Or Less With My #1 Strategy
Would you like to know how to get clients in a month or less? That's not impossible as long as you follow the system I laid out for you. I have used this over and over to book thousands of dollars a month and hundreds of clients. They never fail. Let me show you how it's done.
I'm not sure if you've ever kind of struggled to get clients, even communicate your message, and also just to book strategy sessions with clients so you can actually get them into your coaching and consulting programs. For me when I first started, I lacked a lot of confidence in doing this. I didn't have clarity around my message. Right now, I'm going to share with you my four-part system on how to get clients.
How To Get Clients To Pay
1. Statement
One of the key steps on how to get your clients is to be specific and clear with your statement. How? One of my statements for my Message to Millions brand is "I help people find their life story and their message so that they can attract clients and then share that message with millions of people."
It works for coaches, speakers, experts, service-based business owners, and practitioners. Anybody who has a message and wants to get clients it works for.
For you, you should be creating your statement right now of who are you helping, as well as what you are helping them do. Ultimately, they can have or become something. One of the things that stop people from going out and getting clients is they don't communicate this message well.
I use this technique on how to get clients to networking events – and it works. I enroll clients in hundred-thousand-dollar (or more) consulting programs and convince them to work with me one on one. It's the very thing that's helped me master my message so that eventually I could go online. Today I have a business online that brings in millions of dollars.
How Did I Do It?

I did it first by getting clear on what my message and what my statement is. This statement piece works so effectively in every facet of your business that if you get it dialed in, you'll have so much more confidence in your actual business.
One of the things I pride myself on is really helping people get clients quickly. In my training program, Fast Client Formula, I talk all about this: one of the keys is your story and your actual message.
A lot of times people stop, and they go, "Okay, I've got my statement, so I'm good." I go, "No, no, no." There are multiple other parts to this Fast Client Formula, which is all about getting clients in 30 days or less. Those parts actually have to do with the statement but also the other factors like the ones below.
2. System
7 ways to sell without selling during your presentations: https://t.co/5245aSsV0p pic.twitter.com/kZkReIzXuC

— Ted McGrath (@ted_mcgrath) July 1, 2017

Another step on how to get clients is to make a system. The system is the actual thing like my Message to Millions system, or my Message to Millions Blueprint, which shows them how to get from A to B.
If I'm at a networking event and somebody's like, "Ted, what do you do?" I tell them my statement, and they go, "Well, how do you do that? How do you help people find that life story and message and attract clients so they can share their message with millions?" I go, "Well I've created the Message to Millions system." They're like, "What is that?" I'm like, "Well, it's a seven-step system or blueprint I use that people can follow from step one to step seven to help them find that message and go get clients. Eventually, the people who feel the impact of the message share it with millions." They're like, "Wow." Still, at this point, it doesn't really come to life, the statement or the system, until I go into this place and I share my story.
3. Story
Why story sells and changes lives: https://t.co/3MCKSa1Ri9 pic.twitter.com/X8uInobsAt

— Ted McGrath (@ted_mcgrath) June 26, 2017

A story is so powerful because it is a human interest piece that actually brings it to life. It's like somebody asking, "Well, how did you get involved in this?" Even though people know me because I'm bringing 11,000 leads into my business every single month now, and they see me all online, and they see me at other events that I speak at, they're still wondering like "Who is this guy?" I'll drop in and I'll go, "You know, when I was younger and my parents got divorced and I was six, I kind of made the decision I wasn't good enough. I spent my whole life searching for approval. At 21 years old, when I got in the insurance business, my boss told me I could make six figures. I just wanted to make him happy, so I made six figures, and then I overdosed on drugs and alcohol that night, and I almost died."
Notice what I just did there? I'm telling my story. There's more to it.
If I go from statement, system, and then story, immediately people drop in, and they actually start listening. See, the statement and the system are more like the surface, where people are kind of listening, but they're still going, "Who is this guy? Do I trust him?"
The moment I go into this feeling place and I share something personal, immediately that person starts listening. They start to feel for me, and they feel for themselves, and we connect. A story brings that connection to where somebody would then want to go to the final piece.
4. Strategy Session

Lastly, you can learn how to get clients with a strategy session. The moment they connect with me, I can then invite them to a strategy session. In Fast Client Formula, I talk all about how to go through this whole communication process at networking events.
I talk all about how to run these strategy sessions. In fact, my book's in there called "Never be Closing." It's a whole book and audio program in the system that teaches you how to book appointments, how to run appointments, how to do the enrollment conversation – it's all in there. It works because of these four things that I'm sharing with you right now.
You got to start now and know once and for all how to get clients. Then as you go through the Fast Client Formula, it'll show you how to elevate your pricing and have more confidence in your value. Confidence and value come from clarity. The moment you have clarity, you'll have more confidence.
Don't just read my notes. Listen and watch how to get clients in 30 days or less with this video. Don't forget to share them with your network as well:
If you want to learn how to get clients in a short span of time, you need to be precise, methodical, and strategic. Most of all, trust the flow that already works. Sign up on My Fast Client formula and learn more advanced techniques.
Try my formula on how to get clients in 30 days or less and let me know how it goes. Make a powerful, persuasive statement by learning how to make a call to action from the stage.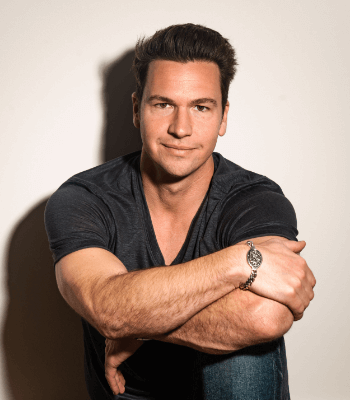 Ted McGrath
Transformation Coach, Theater Performer, Speaker, and Best Selling Author
Ted is a theater performer, speaker, and best selling author. He has created 5 household brands and made millions teaching Coaches, Speakers, and service based Business Owners how to turn their life story and life experience into a lucrative business that impacts millions and makes millions.