How To Find Your Passion | Be Honest With Yourself
As a coach and a motivational speaker, I just don't teach people how to build a multimillion-dollar empire or live a lifestyle-friendly business – more than anything, I show you the ropes on how to find your passion. When you know what your passion is, you can bring yourself to your maximum or full potential. I understand if you struggle with it right now since I've been in your shoes before. What I can share is a list of the things I did to recognize and pursue them.
How to Find Your Passion and Stick With It
1. Surround Yourself with Passionate People
Learning how to find your passion is challenging, and I know a lot of people who grow old not knowing it.
One of the reasons you're having a hard time is you're around people who are not passionate and who don't believe.
One of the things that inspired me to become an entrepreneur was my dad. I remember observing him one time as a kid.
It was just after he went through a tough time in his business, and he was in the process of rebuilding it. We lived in a small apartment, and I sat around the table with him while he did the numbers for his business.
As he wrote down the target he wanted to reach (this was about 20 years ago), I remember seeing the determination in his eyes. I never forgot the look of inspiration and excitement he had at that time.
2. Be Honest with Yourself
I couldn't think of a nobler career than coaching and teaching others. – Ted McGrath pic.twitter.com/3jDwhg0WQj

— Ted McGrath (@ted_mcgrath) August 10, 2017
When I saw my dad's passion for entrepreneurship, I realized it was also a game I could play. Because of how my father inspired me, I thought I should also be a business person.
I went into the finance sector to try to fulfill this. My dad was a businessman, and so was my grandfather. Underneath it all, I knew my real passion has always been speaking and performing.
Even though I knew I wanted to be a speaker and performer, I didn't get into it right away. Instead, I had my first job in the insurance industry where I was able to solidify my foundation for the career I wanted.
You may be doing something now that is different from what you were meant to do. What I'll tell you is this: to know how to find your passion, be honest with yourself.
Some people already know what they want in life, but they're not true to themselves. You need to look for what makes you happy. See what inspires you and go after it because, for me, that is passion.
Besides being a speaker, I also want to perform. I am only a few years into my acting career and literally a beginner, but it doesn't matter. I am being honest by acknowledging and fulfilling it.
Read Also: Ted McGrath On Persistence | Challenge Yourself And Succeed
3. Remain Focused
Another way on how to find your passion is to stop worrying about what people around you think.
You will be surrounded by people who live mediocre lives. It doesn't necessarily mean they're mediocre people.
Their current environment doesn't dictate who they are. They, like you, may not have found yet what their passion is.
You should not allow them to dictate your life, however. You need to make your own decisions and stick to what you want in your life.
Focus on your own passion, aspirations, and plans. Take from others only what will be helpful to you.
Read Also: Personal Growth Plan | How To Create One
Unfortunately, some people will try to drag you down. This isn't me being a naysayer—it is the truth.
Sometimes those whom you least expect will turn out to be the ones seeking to pull you down. They may say they're supporting you, but in fact, they're sticking a knife in your back.
Some of them may not be bad people, but unknowingly, they can demoralize others. You have to be alert for people like that.
5. Be Attentive on Who Influences You
I don't recommend everyone visit rock bottom, but if you have, maybe it's time to learn from it and teach others. pic.twitter.com/Me5Z6LA6JZ

— Ted McGrath (@ted_mcgrath) August 1, 2017

One of the things I do to discern people is to watch how they act. More than listening to what they say, I look underneath the surface and read between the lines.
If I see they're not passionate and don't have dreams, I wouldn't want to be around them all the time.
This isn't about cutting ties with those kinds of people. I just really want to make sure I am surrounded with the right people because, ultimately, they're the ones who can influence me.
If you want to stick to learning how to find your passion and ambitions, mind the people whom you closely associate. As much as possible, keep the ones who will have a positive influence on you.
If you always rub elbows with people who are miserable and uninspired, chances are, you may emulate their attitude. This will keep you from going after your passion.
Personally, I have lots of amazing people both in my personal and business lives. Having inspired, motivated people in your circle is essential for you to find your purpose in life.
These people will set the example of living their passion, and they will encourage you to do the same.
It's also important to be able to define your dream life. Find out how you can too with my video below:
If you're struggling with how to find your passion, remember you're not alone. You can overcome this by getting to know yourself in a deeper sense and surrounding yourself with motivated people. If you already know what you want to do in life, then by all means, go after it. Never let anyone stop you from doing what gives you real joy.
What hinders you from going after your aspirations? I'd love to hear your thoughts in the comments section below.
Up Next: Living Your Dream Life Made Possible | It's Never Too Late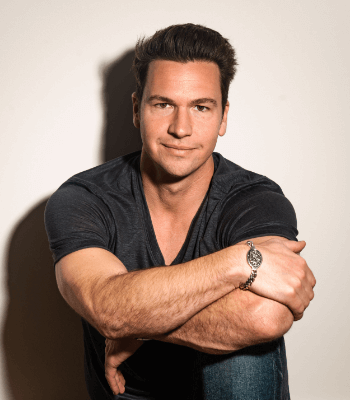 Ted McGrath
Transformation Coach, Theater Performer, Speaker, and Best Selling Author
Ted is a theater performer, speaker, and best selling author. He has created 5 household brands and made millions teaching Coaches, Speakers, and service based Business Owners how to turn their life story and life experience into a lucrative business that impacts millions and makes millions.