How To Be True To Yourself And Sell More
Despite the many tips on how to sell products and services, one strategy trumps all of them, and that is to be true to yourself. It's the way to sell from the stage powerfully and emotionally. Most of all, it allows you to be authentic to yourself and your clients. I will share some of my ideas on how to achieve the best version of yourself today.
Be True To Yourself And Attract Big Clients
What Does It Mean To Be True To Yourself?
I know some of you will tell me, "Being true to yourself doesn't always work. I can sell products without letting others see the real me."
There's nothing wrong with being a salesperson, but when you are at your best, sales stop being about money such as revenues or ROIs. It is already standing for someone's transition for those who are not ready to stand yet.
I am reminded of a story one of my clients, Rich, told me recently. He had six people in his live event. He went on and made the offer. As he was there making the offer, he remembered what I had told him: stand for their transformation when they're not yet ready to stand for themselves.
He said, "I stood there in the fire." He loved it! He stood for people as he made the offer. With just six people, he made more than $40,000 in sales because he sold two high-tier programs.
One of the things you need to know in terms of being your best self and selling from the stage is you need to come to the stage with the mentality you have to stand for them. Stand for your audience when they're not yet ready to stand for themselves.
7 Tips on How to be Honest with Yourself
It took me a long time before I started to feel like this is the person I want to become. The journey isn't easy, but I want to make it easy for you. Here are the best tips on how to be true to yourself:
1. Pursue Your Truth And Passion
Find your truth. Pursue your passion and your calling. It's only when you are authentic to yourself that you can help others to do the same. Also, by being true, you are more likely to succeed since you're going to do your best to reach your goals. You just don't give up.
2. Always Seek Self-Improvement
https://www.instagram.com/p/Bfru7FDgmv2/
One learns how to be the best by constantly molding himself to be the person he wants to be. In a few days or weeks, I will release a blog post on mindset secrets I discovered in 2017. It's a good reflection because it will show you the growth I achieved. Mind you, that year was awesome for us, but we also had a lot of setbacks. But I confronted and embraced them. They allowed me to grow and be better in my strategies and the way I deliver my message and help people.
3. Deflate Your Ego
If there's one thing that can stop a person from growing, it's self-pride. Don't get me wrong. It's perfectly okay and even great to be proud. If you are working hard and seeing results, you should give yourself a pat on the back. Tell the whole world about it.
But a person can have this huge negative ego. They say, "Oh, I don't need to know that" or "I already know the solution, thank you." They also have the me-me-me attitude. Everything is about them!
Remember, it's not yourself you're trying to persuade to take action. It's not yourself you're trying to coach. You're trying to coach your clients. Once you do that, you can zoom in on their needs, desires, and goals. You then have a better capacity to help them.
4. Remember Your Past Experiences
Yes, I failed… and no, it didn't stop me from building a multi-million dollar business: https://t.co/9IqLejrPpf pic.twitter.com/8O5VRfwLv4

— Ted McGrath (@ted_mcgrath) October 14, 2017

I've gone through a lot. I've missed many opportunities and made a lot of mistakes. I can't undo them, but I can surely learn from them. This way, they won't happen to me again. I think a person's past is a well of wisdom. It gives you a deeper sense of perception about life and relationships. It lets you relate better to the struggles and issues of your clients.
5. Have The Right Mindset
To learn how to be true to yourself, you need to cultivate the right mindset. I believe everything begins with the mind. What you think and what you will, will manifest itself in good actions and decisions. For example, with the challenges I faced, I could have easily given up. But I didn't. It's because in my mind, I know I am not a quitter. I am aware at some point I will get to where I want to be.
6. Hold On To Your Dreams
In life, you'll go through a lot of detours. There may be even times when you start to doubt if you're doing the right thing. You begin to question if you should be a coach.
All these thoughts and feelings are normal. You can also get away from them by holding on to your vision. If you are true to yourself, life will always point you in the right direction.
7. Plan Your Growth
Telling yourself you want to be better is not enough. To make it work, you need to make yourself accountable. To do that, you should create a personal growth plan. Ask yourself, "How do you see yourself five years from now?" "What are your goals for this year?"
As for me, my goal for 2018 is to raise my standards and bring my clients to their highest potential. I am focused on providing my high-end clients with quality value-added products and services.
The journey to learning how to be true to yourself will be long. The good news is you have the full control of the trip. Take my tips to heart, and you can be the salesperson you've always wanted to be.
What are your favorite be true to yourself quotes, and how do they inspire you? Share your thoughts below!

Up Next: Living Your Dream Life Made Possible | It's Never Too Late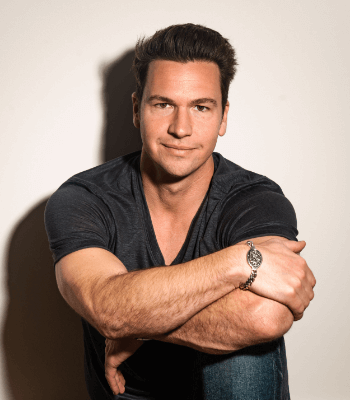 Ted McGrath
Transformation Coach, Theater Performer, Speaker, and Best Selling Author
Ted is a theater performer, speaker, and best selling author. He has created 5 household brands and made millions teaching Coaches, Speakers, and service based Business Owners how to turn their life story and life experience into a lucrative business that impacts millions and makes millions.