How to Be a Successful Entrepreneur and Beat Your Competition
Learning how to be a successful entrepreneur requires a lot of hard work and dedication. You'll need guidance from someone who knows what they're doing. That's why I compiled this guide on how to be a successful entrepreneur. Read through my tips and apply what you can to your business. Then, you'll beat your competition in no time!
Guide to Understanding How to Be a Successful Entrepreneur
In This Article:
Think Big With Dreams And Visions
My clients often ask me, "Ted how can I build a successful business?" I get this question across industries and backgrounds. However, regardless of what you're specifically selling or providing, from my perspective, there are only three things that can make a business a success.
You need to dream big, have a winner's mentality and build an extraordinary team! Learn more about these core values here.
Be Smart With Finances

Starting a business is not always easy. In fact, people call the initial stages birthing pains. You will toil day in and out. You will encounter failures, but, as much as I can prevent it, I don't want these things to happen to you. Here are the basics to know.
Define Success For Entrepreneurs
Success is something that a lot of people aspire for. If you look around, it might seem easy to define what success is. However, after really looking at these definitions, you might find yourself asking, "Can anyone succeed?"
Entrepreneurs ask themselves a very different question. They are mostly after impact; they're after freedom. To entrepreneurs success is not money per se — I think it's a combination of impact, freedom, and money.
Let me help you figure out what success means to you as a person and entrepreneur here.
Learn Packaging, Structuring and Pricing Your Services For A Sizable Income

How can you earn 6-digit revenue from your programs and services and build a lifestyle friendly business? I can teach you the essentials you need to package, structure and price your programs and services in order to generate a sizable income month after month.  Find out how to make your business successful through proper packaging, structuring and pricing here.
Overcome These Challenges As A Young Entrepreneur
Nowadays, more millennials are inclined towards establishing start-ups, employing more people, and targeting higher profits. It's because of news like this that I'd like to share my own experience in starting a business.
There are four mistakes that a young entrepreneur should avoid in order to create a successful business: not having a vision, not working with the best people, neglecting to learn, and letting personal problems get in the way of your business.  Find out more about these mistakes that you have to avoid in order to become a successful young entrepreneur.
Get Rid Of Your Fear Of Selling

It's common sense: you cannot make a sales conversion if you don't know how to sell. However, before you can do that, you need to let go of your fear of selling. Trust me, there's a lot of fear out there. In fact, it's one of the excuses people give me every time I invite them to join my program.
It's also the reason why I'm here, to help you get past it, realize your potential, achieve your dreams, and make an impact. What other mistakes do you need to avoid as an entrepreneur? Find out here.
Master Marketing
People often ask me, "What are the best marketing strategies you've used to grow your business to multiple millions in revenue?" I like to keep things simple, so let me share two of the most powerful strategies that have helped me grow my business and spread my message to millions.
I have two simple marketing strategies that help me attract more clients and spread my message to millions at the same time: building a brand story and having a blueprint framework. Learn more about them here.
Be Inspired By Other People's Success Story

One of the techniques I use to send my message and to convert clients is a success story. Nothing beats the human interest, connection, and emotion one can get from a story about challenges that lead to victory.
Every time I am asked for a success story, one man comes to mind: Alex Moscow. He became a man who built on self-success despite his speech challenges. He went on to become a powerful speaker who made $71,000 in sales at one of his first ever live events. Know more about how Alex earned $71,000 on his first ever live events here.
So, how to be a successful entrepreneur? There's no exact answer to that question. There are a lot of tips and instructions out there promising to make your business profitable as well as beat the competition. However, let these items I shared with you be the foundation for you as an entrepreneur.
What do you believe makes an entrepreneur successful? Let me know in the comments section below!
Up Next: Hold On To Your Dreams | How A Simple Meet-Up Cleared My Vision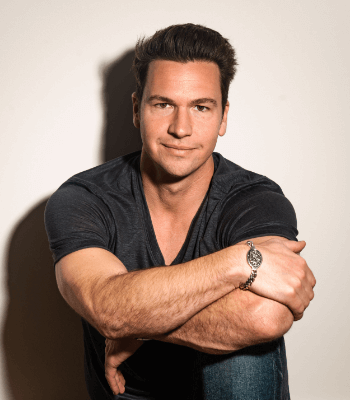 Ted McGrath
Transformation Coach, Theater Performer, Speaker, and Best Selling Author
Ted is a theater performer, speaker, and best selling author. He has created 5 household brands and made millions teaching Coaches, Speakers, and service based Business Owners how to turn their life story and life experience into a lucrative business that impacts millions and makes millions.