7 Holiday Values That Will Set You Apart
While holiday values can make your year-end marketing more relevant and interesting, even then the market is pretty saturated. Nowadays, everyone has a holiday campaign. However, if your business has unique holiday values, you can create more impact on your clients. Check out these unusual holiday values that will set you apart. Apply them to your own marketing campaign so you can stand out from the competition!
7 Unique Holiday Values to Make Your Brand Stand Out
1. Be Smart With Your Money
I'm here to serve people and help them transform their lives! https://t.co/tfFxnOBRxu #success #inspire #business #tedmcgrath pic.twitter.com/nQ8GCL1uZT

— Ted McGrath (@ted_mcgrath) November 1, 2017

Most businesses would encourage consumers to spend more during the holidays. However, you can cut through the noise by helping them save instead. Give your clients money-saving ideas for the holiday season. Offer discounts or product bundles that they can add to their holiday budget. This way, you can show your clients that you also consider their buying power.
While you're at it, you should also learn how to apply this principle to your business. Find out how you can handle your finances by reading this article.
2. Give Yourself a Break
I enjoy having a lifestyle-friendly business and the ability to free up my time so I can focus on my other interests. Additionally, I know that there are others who also want to have more freedom from their business or career, but they're stuck in a toxic job.
You can actually use this insight to appeal to the pain point of people who are in a toxic job or career. For example, as a career coach, you can use this as your selling point. You can help your clients have a lifestyle-friendly career or business. On the other hand, you can also make life easier for your clients by providing solutions to their holiday chores. For instance, come up with time-saving tips. Otherwise, you should market products that can complete their chores for them.
3. Value Your Time
A lot of people can get caught up in their grand plans for the holidays. Whether it's buying and wrapping gifts or organizing holiday celebrations, it's easy to spend hours on unrewarding tasks. However, one holiday value that is good to remember is the importance of time.
While this is a good message to keep in mind year-round, it's especially pertinent over the holidays. After all, this is the busiest time of the year. You can add value to your clients by putting more effort into your services that will save them time. Capitalize on the consumers' desire for convenience.
4. Appreciate Life, Family, And Friends
One of the best ways you can make an impact on your audience is through sentiment. What better way to do this than by reminding them of the important things in life like family and friends?
I don't know about you, but hard as I work every year, I still make it a point to spend time with my family. Being away from them is hard, as I draw a lot of my inspiration from them. I'm sure that I share this sentiment with others.
From a marketing perspective, you can build on this by stressing the importance of spending time with the people who matter the most. Appeal to the audience's sentiment. Take note that this kind of marketing campaign is not a hard-sell. Rather, it is about building an emotional connection with your target audience. This way, you can achieve top-of-mind awareness.
5. Focus on Spirituality
I believe that my spiritual growth needs to always be better than my business growth. As long as my spiritual growth is ahead, my business will always be okay, and my life will be amazing.
Is this also one of your own business values? Do your clients share the same importance as you when it comes to spirituality? If the answers are yes, then you can use this for your campaign. One way to achieve this is to craft a thoughtful holiday message. In doing so, acknowledge what your clients are celebrating during the season.
Through this strategy, not only do you reflect your own values, but you also show your clients that you care about them by respecting their spiritual beliefs.
6. Think Big and Dream Big
Before the year ends, it's time to set new goals. Focus on the benefits of having a clear vision for the upcoming year.
While this advice is applicable to everyone, for coaches, this is also the perfect opportunity to meet with your clients. Start planning how you can help them achieve their dreams!
7. Try New Things
Among all the holiday values, this is one that you can use both during the season and in looking forward to the upcoming year. Call on your audience to be unafraid to try new things. Encourage them to explore unfamiliar territories. This not only gives them something to look forward to, but they also develop a success habit! Consistency is important. However, one should never get locked into a single way of doing things.
Combining these unique holiday values, you can have a successful and competitive year-end marketing campaign. Remember, just stay true to your business values, and you'll have a clear idea which of these you can use for your marketing campaign. Remember that your clients and consumers will be more receptive if there is added value for them!
Which of these holiday values align with your own business values? I'd love to know how you'll apply them to your marketing campaign!
Up Next: Create a Successful Business With These Core Values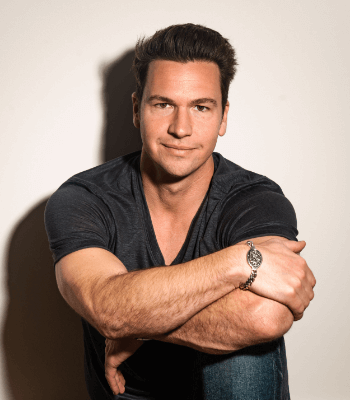 Ted McGrath
Transformation Coach, Theater Performer, Speaker, and Best Selling Author
Ted is a theater performer, speaker, and best selling author. He has created 5 household brands and made millions teaching Coaches, Speakers, and service based Business Owners how to turn their life story and life experience into a lucrative business that impacts millions and makes millions.