Sustain Financial Stability With These 7 Effective Tips
As business owners, financial stability is what we always aim for. We want to ensure that our business is ready and able to withstand temporary financial problems. The importance of financial stability in business cannot be stressed enough, but the question is, how do you achieve this? If you've been struggling, follow these seven effective tips and create a financially-stable business today!
Ensure Financial Stability and Achieve Business Goals
1. Set Your Financial Goals
Setting goals for both your personal and business finances are important. Before launching your business, you should know the kind of financial position you want to be in. A good way to start planning for your personal financial goals is by asking yourself, "What am I saving up for?" It could be for emergency funds, buying a house, your children's education, or retirement.
However, regardless of what they are, your personal financial goals will go hand in hand with your business goals. Use them to create a business model that will bring in the most lucrative cash flow possible.
2. Separate Your Personal and Business Finances
Aside from a financially-stable business, you also need to maintain personal financial stability. Unfortunately, some business owners tend to forget this. There are several reasons why you should keep your personal and business finances separated:
To ensure that you have money saved up for yourself
To protect yourself from liabilities such as debts or legal issues
Finally, to avoid paying off company expenses from your own personal savings
Remember that your business finances are still different from your personal ones — even though you are in control of both. Realistically speaking, your business is a potential liability. That means you need to take precautions, especially financially, to protect yourself from any unfavorable situation.
3. Consult a Business or Financial Coach
Consulting an expert can help you put your finances in order. Don't be afraid to ask for help if you're feeling lost on how you can fulfill your business goals. I know that not all people who dive into entrepreneurship are experienced in this space. That's why it's my goal to help people become lucrative and teach them how to sustain it.
Invest time in a consultation with a business or financial coach. They can help you set up your business and maintain it. Having a good and sustainable business plan can save you the trouble of falling off from financial stability. Plus, it's always good to be prepared for anything.
4. Give Yourself a Fair Salary
Paying yourself the appropriate salary is important. After all, you can easily keep your personal and business finances separated when you are able to earn enough income to cover your personal expenses.
First, you need to clearly define your role in the company. Then, determine the appropriate, if not competitive, salary that you should earn for that role. This will also help you plan the amount of capital you'll need to sustain your business long-term.
Read Also: Stand In Your Value | How to Price Your Service According to Its Worth
5. Use Your Time Efficiently
For business owners like you and me, lost time is lost money. Therefore, you should always be on the lookout for opportunities to free up your time. You don't have to limit yourself to a single task. Rather, you should strategically plan how you can grow your business in the long run.
Let me share with you what I did for my business. After gaining 10 one-on-one coaching clients, I formed a group coaching program for them. This freed up more of my time and allowed me to gain more income. With the extra time I had, I was able to plan for a product empire to sustain my income.
Another way you can maximize your time is by utilizing partnerships and automation. Get joint venture partners who can help you promote your business. Then, further take advantage of technology by automating your business! You can do this through automated webinars and online marketing.
Read Also: Online Client Booking System: How to Create a Free Consulting Funnel
6. Create a Strategy for a Consistent Income
One of the ways you can attain financial stability is by having a consistent source of income. This is actually what I did for my own business. After realizing the limitations of joint venture partnerships, I sought to create new products. With this in mind, aside from my high-end program, Message To Millions, I also created low-tier and mid-tier products.
I created a consistent stream of income for myself by catering to clients in different financial positions. Additionally, for my mid-tier offers, I came up with a membership subscription.
While you should want to bring in one-time payments, you also need recurring revenue. That's what subscriptions are for. You are also more likely to acquire loyal customers if you have a subscription service.
7. Build on Your Products
Find out how "Tell me who your friends are and I'll tell you who you are" helps in increasing your net worth here: https://t.co/7Z26HQisB9

— Ted McGrath (@ted_mcgrath) November 12, 2017

Finally, a way for you to use your time wisely and to have a consistent income is to build on your existing products. This means coming up with new sources of income without deviating from what you have already built. This saves you time instead of coming up with a new product concept and testing it on your market.
For instance, when I made the decision to organize seminars, my purpose wasn't to change my business model. Rather, the purpose of the seminar was to supplement my already existing programs. I used them as an entry point to sell my programs. By doing so, I created a cohesive, sustainable, and financially-stable business model.
Gaining financial stability takes conscious effort and discipline. Whether you are new in business or already an old hand, it's important to regularly evaluate if you are financially stable. Doing so ensures your business's survival during financial hiccups. Don't wait for a crisis to hit — always be proactive. I hope this serves you.
Which factors hinder you from achieving financial stability in your business? Let me know in the comments below, and we'll see how we can help you.
Up Next: How to Create a Product Empire | Marketing To Millions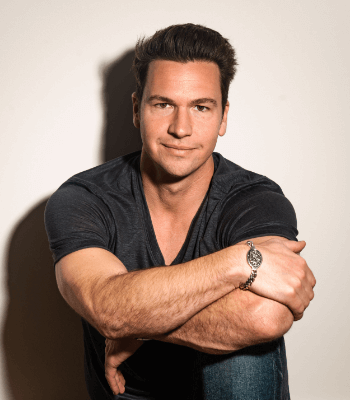 Ted McGrath
Transformation Coach, Theater Performer, Speaker, and Best Selling Author
Ted is a theater performer, speaker, and best selling author. He has created 5 household brands and made millions teaching Coaches, Speakers, and service based Business Owners how to turn their life story and life experience into a lucrative business that impacts millions and makes millions.