Expand Your Network or Community Offline with These 3 Effective Steps
A lot of marketers, life coaches, and entrepreneurs think that they need to go online to expand their network. Though the online world has a wide reach, I disagree with this notion. If you want to establish a connection — a real, deep one that leads to a long-lasting relationship — and expand a network, you need to go out and meet people face-to-face. Here's how to build your professional network offline in three practical steps.
Expand Your Network Professionally with These 3 Strategies
In this article, you'll learn the three steps to expand your network:
Most people think you need to have an active directory in your email list or online marketing to expand your network and enroll people in live events. The truth is, you don't. You grow your community through offline marketing — by talking to people!
These are the exact steps I did to expand my professional network, and they actually took my business to three-fourths of a million dollars without online marketing.

1. Attend Local Events and Meetups

When I moved to California to start my business, I only knew one person. It was like building a network from scratch. To fix this and expand my network, I would go to local meetup groups. I searched online to find the types of groups I wanted to be part of. These were groups where I knew my ideal clients would be and where I could have an opportunity to speak to the group.
Related: Where and How to Find Clients in Your Area Strategically
No matter where you are in your business's growth, I highly recommend that you go to one to three networking events every week. At each event, build a relationship with four to five people. This is also a tip on how to expand your social circle. Employing this strategy, you will increase your sphere of influence, share your message, and interact with people in groups. It's also great preparation for your own live speaking events later on.

2. Go to Paid Seminars
How to build profitable relationships through networking:  https://t.co/uaUpjUPE4T pic.twitter.com/wD4k2KWhh5

— Ted McGrath (@ted_mcgrath) June 25, 2017

If you want to expand your network even more, start attending paid events. Here, you will find high-quality attendees who are serious about investing in themselves. Why do I say this? It's because like you, they willingly invest to attend paid seminars. These are the people who want to get results.
Remember, not everyone in each live event will be the best fit for you. However, you can be assured that these people are serious about going all in on their business and growth. They're already putting in their money, time, and energy.
Have purposeful conversations when you attend paid seminars and even local meetups. Invite the people you meet to a free strategy session. At the very least, invite them to a conversation where you can figure out if they are a potential client or a strategic partner.
Read Also: How to Eliminate Client Objection | The Objection Eliminator Episode

3. Ask for Introductions
Who within your community is a Connector? These are the people whom you want to develop deeper relationships with. They can help you figure out ways to mutually support one another in growing your communities and businesses.
Ask the Connectors you know to introduce you to five other people whom they know would be a great fit for your live event. As a result, your network will expand rapidly.
However, don't make the mistake of seeing your new connections as money-making machines. Instead, work to build a relationship. Get to know them and relate to them. Establish a connection. That way you don't just expand your network — you also create high-quality prospects.
Read Also: How to Get Booked as a Speaker on Other People's Stages
Follow these three tips so you can expand network effectively. After all, when you seek to establish and build long-lasting relationships, they will benefit you in the long run. Hone your network marketing skills by practicing the tips I shared with you. Trust me, you'll grow your business better when you are able to maximize both offline and online marketing.
What are your offline marketing strategies to expand networks? Share your tips in the comments below! 
Up Next: 7 Bad Habits You MUST Avoid During Networking Events
Editor's Note: This article has been updated for accuracy and relevancy. Original publish date: July, 2017.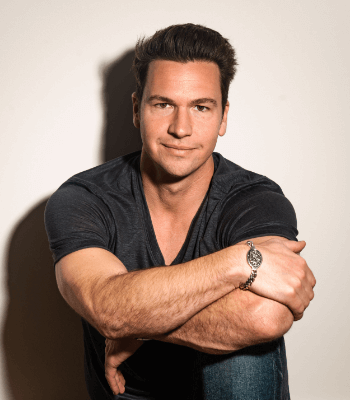 Ted McGrath
Transformation Coach, Theater Performer, Speaker, and Best Selling Author
Ted is a theater performer, speaker, and best selling author. He has created 5 household brands and made millions teaching Coaches, Speakers, and service based Business Owners how to turn their life story and life experience into a lucrative business that impacts millions and makes millions.