14 Essentials to Rock Your Sales Video in Seven Minutes or Less
Today, I'm going to teach you how you can produce better sales conversions in your online funnels with the help of a great sales video. While having comprehensive copy on your sales page is important, what I've found is that most people are more receptive to visual presentations. That's why I'll share the 14 essentials you need to include when you create sales videos below.
Sales Video Essentials: How to Make Your Video Effective
Creating a Sales Video
Since we are on the topic of creating sales videos, first I'd like to talk to you about the technology you'll use. To succeed in this business, particularly in this funnel I'm sharing with you, you need a computer. It can be a laptop or a desktop — it doesn't matter, as long as you can use it for work.
Making your own sales video also requires a camera. Now, some of you might have apprehensions about getting in front of a camera and recording a video. However, the cool thing about this formula I'm teaching you is that you can have a casual set up. Of course, you can also choose to create a formal environment if that's your style.
Whatever other reservations you might have about getting in front of a camera, you just have to get over them. Remember that you're here to share your message with the world. If you want to get your products out there, you have to get used to the exposure. That's why I advise you follow your own style when it comes to sales videos. Make sure the environment is conducive to your work, and you're comfortable with the set up as well. This will help you get over the jitters faster.
Here's a little trivia for you: when I launched my first Product To Millions funnel, I only used a phone camera. I literally used a cell phone to record my first sales video. And you know what? That was the video that started making me lots of sales.
What did I do with that video? I put it on my sales page, which is part of the marketing funnel that I'm going to share with you next.
The Marketing Funnel
Let's have a quick recap of the marketing funnel structure. After all, it's important to remember the sequence. First, you have your opt-in page that offers the free gift. Then, once someone enters their email address, they will be splashed through to your sales page.
On the sales page, there is, of course, your sales copy. However, what increases the conversions is the sales video. I highly recommend that you have a combination of copy and video on your sales page. This is so you can cater to people's different preferences. They can watch your video, or they can read the copy to find out more about your offer.
Now, let's move on to the 14 essential elements of an effective sales video.
Essential #1: Acknowledge the Previous Action
The first essential of a sales video is an acknowledgment that the person just downloaded a free gift. Here's why it's important: the gift is being sent to their inbox. When they splash through to the sales page, they'll see a new offer. They are not actually getting the gift from your sales page.
Because they're seeing a new offer, if you don't acknowledge that they just downloaded the gift, they'll get confused. I'll share with you my acknowledgment spiel, which you can also use: "Hey, it's (your name). Congratulations, your (free gift) is on its way to your inbox right now. It will be there in a few minutes.
Before you even get the gift, right now I want to assure you that you have everything you need to (what the free gift promised). But let me tell you most of my clients and subscribers who are serious about (using the free gift), know that they also need another thing."
That's how you introduce the new offer.
Essential #2: Introduce the New Offer
Now you're transitioning from acknowledging the person's previous action to your offer. This is very important because the new offer is the paid offer.
Here's the thing: you have to use the right words to ensure that you're making that transition smoothly. The key here is linking those two together. One of the most important things when you design an offer is ensuring the free gift and the first paid offer connect. They got the free gift, and now they absolutely need this new offer. See the link there?
In the sales video, you have the opportunity to make that link. So your first paid offer has to supplement your free gift.
Essential #3: Establish Credibility 
I got freedom in my life through helping others find it. pic.twitter.com/tuCFUyQsZE

— Ted McGrath (@ted_mcgrath) October 21, 2017

Next, you need to establish your credibility, as well as your program's. This is what we call a credibility drop, and it's our essential third step. Introduce yourself to a potential customer and describe your program's results.
Keep in mind this shouldn't be confused with your personal story, which we'll get into later. Since we're talking about your sales video for your first paid offer, you just need a credibility drop. You apply this early on in the video for viewers to know who you are, as well as what your program can offer them.
Essential #4: Discuss the Program's Features
After dropping some credibility, you can now get into the program. The fourth essential is to introduce the program's features. It's important for your viewers to know how they are going to consume your program.
For instance, the program I'm selling on my sales page is a video training with downloadable worksheets. Once I lay this out, my potential customers know what they're going to get. Additionally, they know there's something tangible they can consume.
Essential #5: Introduce the Three Big Benefits
Then comes the three big benefits. This is also known as the three modules because each benefit is one module of your program. This means you have to give a title for each module.
For instance, in one of my programs, I have three big benefits. I turned each one into a module, namely:
These three modules are part of one program called Book More Stages. This makes it easy for me to present my program and its benefits. It also lets my potential customers know what they're going to gain from my paid offer.
You can do this too when you design your offer. Create a master name for your program and have a title for each module or big benefit.
Describe Each Big Benefit
To provide more context for your viewers, you also need to break down each module. This is actually what we call "sub-benefits."
Here, you will describe what your potential customer can expect from each module. This is the perfect platform to let them know why they need to avail your paid offer.
Essential #6: Make the Price Contrast
The sixth essential is the price contrast. I always recommend this step because this is how you establish the program's value. First, let your viewers realize the potential value of your program to them. Do this by illustrating the kind of life they can achieve once they gain the benefits of your program.
However, instead of immediately giving out the pricing of your offer, drum up suspense for it. Then, slowly release the tension by making the price contrast. For example, I mention how much I get paid for one-on-one coaching, which is more than a hundred thousand dollars annually. After that, I give the pricing of the program at a bare minimum. This is often a hundred dollars or so. Finally, I give the real price for the offer, which is around $47 for low-tier offers.
Potential customers can further see the value of your program when you set up a price contrast.
Essential #7: Reveal the Program's Price
Enroll your clients by delivering incredible value – it's that simple. pic.twitter.com/jf7VM4qPfD

— Ted McGrath (@ted_mcgrath) October 25, 2017

After making the price contrast, reveal the real price for the offer. For instance, you can say, "Instead of investing $200 today, I'm going to give you this program for a special price of $47."
After giving the actual price, you can do the call to action.
Read Also: Stand in Your Value | How to Price Your Service According to Its Worth
Essential #8: The First Call to Action
After applying the first eight things I discussed with you, you should now make your first call to action. Since the viewer already knows the details of the new offer, sometimes they are ready to make their purchase at this point.
This shouldn't put pressure on you because you have sales copy to accompany your video. That's what makes the winning combination. One call to action might do it. However, personally, I don't settle for just one call to action — I do more.
Essential #9: Share Your Personal Story
Even though you already did the credibility drop earlier, your viewers still don't know who you are, so you need to further establish your credibility by sharing your personal story. Aside from that, you also have to share the results you gained from applying for your program.
It's important to remember that to provide credibility to your story, you need to demonstrate two things: the first is vulnerability, and the second is, of course, credibility. You need to call your viewers to your story. Then, you need to bring them down to your pit, which is your vulnerability. Next, take them through your search journey. Lastly, share your message with them, which are the results you gained.
Read Also: How to Find Your Message and Make an Impact in the World
Essential #10: The Guarantee
This is basically your quality assurance for your program. Because this is your product, your creation, you need to be confident when offering it.
You know the value of your program. Still, you can give your viewers 30 days to get a refund if they don't like it, or they realize it's not a good fit for them.
Essential #11: The Second Call to Action
Dream about it or work for it. You choose. pic.twitter.com/8niQfAXuWq

— Ted McGrath (@ted_mcgrath) October 19, 2017

Earlier I mentioned that I don't do just one call to action. After sharing your story and message, and providing your guarantee, make the second call to action. More often than not, those who were still hesitating during your first call to action are now ready to make their purchase.
Essential #12: Cite Client Case Stories
After hearing your story, your potential customer might be wondering, "Who else has gotten results with this program?" This is when you can also cite client case stories and share how your program worked for them.
In fact, you can actually use this as an alternative to the personal story. Instead of sharing your story, you can talk about your clients' instead. Remember, I'm simply giving you the complete formula. It's up to you to decide which steps you'll take from it.
Essential #13: The Third Call to Action
Now it's time for you to make your third call to action. You can't guarantee how your program is going to work out for your clients, but you can assure them of the quality of your product. You can even remind the viewer again of your 30-day guarantee as you invite them to enroll in your program.
Essential #14: Design a Limited-Time Offer
Create a sense of urgency for your viewer by emphasizing that your offer is available only for a limited time. Like me, you can even set up your offer in such a way that the unique viewer will see it only once. You can also use this to further push them to enroll in your program.
When you create your sales video, don't forget to include these 14 essentials. I've tried them all, and they worked for me by increasing my sales conversions. Plus, they'll allow you to connect with your potential customers because you'll get to share your story with them. So what are you waiting for? Start creating effective sales videos today!
What results are you aiming to gain by applying these 14 essential sales video elements? Share them with me in the comments below!
Up Next: 5 Kinds of Sales Videos That Sell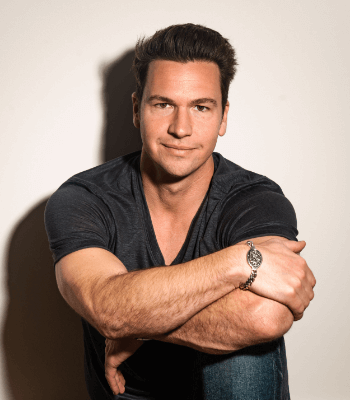 Ted McGrath
Transformation Coach, Theater Performer, Speaker, and Best Selling Author
Ted is a theater performer, speaker, and best selling author. He has created 5 household brands and made millions teaching Coaches, Speakers, and service based Business Owners how to turn their life story and life experience into a lucrative business that impacts millions and makes millions.