Earn Multiple Streams Of Income By Monetizing Your Message
Everybody has a message, but not all can take advantage of earning multiple streams of income from it. I think the biggest problem is the lack of a system on how to get to that point. Today I will talk about the five steps (plus a bonus) on how you can monetize your message once and for all.
Multiple Streams of Income | Follow The Blueprint
Before I get to my steps, let me provide you with my multiple streams of income definition. You see, my goal is to help people spread their message to the world while doing a lifestyle-friendly business. It means they have the freedom of time and money. They can pursue other passions without any fear of where to get their money for bills or travel.
But to achieve that, you need a consistent flow of income from different directions, so if one of them doesn't work well, you have others to compensate for that. In other words, you don't feel cash-strapped at all.
For me, earning multiple streams of income is the key to a lifestyle-friendly business, which I want you to have.
Now, my blog post for today won't list down the different income sources. That's for another time, although you can always start learning the low-tier marketing funnel system. Rather, the end goal here is to create a blueprint.
Follow The Process
Our process is going to be methodical. I'm going to introduce you to a blueprint, and this blueprint is the one thing that can help you create and produce multiple results in your business, hence, earning you multiple streams of income. If you're brand-new, you're going to want to create your first program and product with this blueprint. If you're a veteran, this is going to help you to fine-tune your current program or its structure of the program so you'll have a more valuable program.
Either way, this blueprint is going to create an amazing program for you whether you're doing a one-on-one or group coaching model. It is flexible enough you can also use it whether you're offering low-tier programs or high-end ones. With it, you'll have more confidence and attract higher-quality, higher-paying clients.
This blueprint gives you multiple streams of income because you can tweak it any way you want to meet the objectives of your program, as well as your model. By model, I mean whether you're teaching a group of 10 or a group of 600.
The differences in number alone can already change some details of your structure, for example, pricing, although in the end you still get the results you want.
For instance, in a one-on-one model, you may get 10 clients to pay you $10,000 a year, so it's a 6-figure business right away.
But after a while, you'll feel the burnout, so you shift the structure to a group model. You can take the same 10 people and put them in a group, and charge them $10,000. You're still making the same $100,000.
Now let's get to the details.
"Ted, how do I make the content of the blueprint and earn multiple streams of income?" I have here the ways you need to follow:
1. Make The Blueprint Structure Simple
If you want to earn multiple streams of income, you need to be clear about what you want. This is where the blueprint gets handy. It guides you and your clients in the direction you hope to achieve from the program.
But a lot of people tend to complicate their blueprint, which is a problem since it makes everything confusing. So the technique here is to keep it simple.
In my program, I usually limit it to just 5 to 7 lessons, and each of them has its own module. Perhaps in every module, I have two to three videos. That's it.
It's like "Step 1, lesson 1; step 2, lesson 2; and step 3, step 4, step 5." and that's my program.
How simple can it get? I just got off some conversation earlier today to enroll clients in my group program, and all I did was go through my blueprint of what I'm going to teach.
Of course, you need to modify the contents of your program and the blueprint depending on your clients, but so much of it is still the same as what I'm delivering.
2. Focus On The Lessons You Can Teach Immediately
This is why every little deed matters. https://t.co/pFvDK8Db4r #QuoteOfTheDay #TedMcGrath pic.twitter.com/mlD6AOx0Vj

— Ted McGrath (@ted_mcgrath) December 1, 2017

Now you have the structure. It's time to talk about the contents of the blueprint. Basically, steps 2 to 5 will talk more about them at length.
For now, let's get you to the most essential. To start your journey to earning multiple streams of income, think of the life lessons you can teach.
For example, when I came out of New York Life, I created my first blueprint. What I did was to look at my experience – my story.
For 17 years, I've done sales. When I came out of New York Life, I was on my tenth year, but it was enough time for me to feel confident to teach it.
Then I went deeper into my experience, and I realized people who want to be successful entrepreneurs or coaches want to know more about how to create and achieve their visions, such as earning multiple streams of income.
So I wrote down "visioning" and "goals." I'd spent 8 years in the insurance business, and I'd learned a lot about helping and leading an organization. I got to teach people about vision and goals.
The third thing I wanted to teach was helping people break through fears around enrollment and money. I knew I had made money at New York Life, and so I had a money mindset.
By listing all these life lessons, I became more confident to go out to get clients.
3. Dig Deeper To Create Transformation
Initially, my program on how to create multiple streams of income started like surface-level stuff. I was just teaching what I know.
Over time, my blueprint started to evolve, and it became more powerful. How? I dug deeper into my personal story and journey.
I identified my Pit, which was the darkest moment of my life that led to a huge personal positive transformation. However, it took me a year to start exploring that, really get into it, and learn how to harness it.
Because I was able to dig deeper, I could go beyond the surface now. I just don't teach about how to let go of the fear of money and fear around goals and achieving them. I can now help people move past the feeling of not being good enough, which could be the root cause of the fear.
You can just imagine the transformation or shift the clients get from doing that. It is amazing.
By going deeper, you get to inspire others not only to have the transformation they're looking for but to also share their story with others, which, ultimately, is going to bring more revenue into your business since other people will be attracted to them. They will ask, "How did they achieve it? I want to learn the same thing too."
4. Tell An Engaging Story
True motivational stories can encourage those who are struggling to keep moving forward to not give up. Read here: https://t.co/G0h1cInaU9

— Ted McGrath (@ted_mcgrath) October 25, 2017

I grew up in a family of storytellers. I listened to stories all the time at the table and watched movies my whole life. So naturally, I picked up how to tell stories.
I've told stories my whole life, but there's an art of storytelling. I just took a life lesson I had around storytelling and integrated it into a model that will help people like you (1) tell better stories so you're more engaging in your presentations and (2) be able to design a personal story that connects with the customer.
Stories are super powerful. I can use them in different ways in my blueprint, but I had to dig to see it. It wasn't something that was evident to me because it wasn't something I was used to.
In New York Life, my surface lesson was "I have life experience, it's so obvious."
By digging deeper, I learned to share a more engaging story, which became the foundation of my brand: you have a life story to tell, life lessons to teach, and a message to share with humanity – that's Message to Millions.
Eventually, the story became the differentiator and the unique thing about my brand.
5. Solve A Problem
By now you know a story is a powerful tool in earning multiple streams of income for your business. But it's not the only one. In fact, it's completely useless if you don't have two more things: a problem and a solution.
All effective programs have results, which can vary significantly. Some may lose weight, others may find inspiration to become a coach, and some may learn how to become financially wealthy. All of them, however, solve a problem. That's the only way to sell anything. In fact, if you don't have a problem to solve, you don't have a program.
When creating your content for the blueprint, always ask yourself, "What's the problem am I trying to solve?"
Bonus: Have The Tools Ready
To earn multiple streams of income, you need a story and a problem. Are we done? No, not yet.
A problem and a solution are broad ideas. You need to help your clients eventually get from point A, which is the problem, to point B, which is the solution.
To make everything simple, you need to let your clients follow a system, and to have a system is to have the tools.
For example, figuring out your clients and what they need is not easy, so to help my clients solve that, I give them my 12-question framework, which will give them a general idea of what their own clients hope to achieve from the program.
These tools will assist you in creating a very efficient system that will transform you into a rock star coach, inspiring clients to take action, which is what sales are.
Every person has a message worth sharing with the rest of the world. The good thing is you can use it to build a lifestyle-friendly business and earn multiple streams of income. But to succeed in it, you need to have a system, a blueprint, which makes what could have been a complex process of enrolling clients into something simple and powerful.
What have you learned about earning multiple streams of income? Comment below! I can also teach you my "Fast Client Enrollment Formula" blueprint, which you can learn through my Message to Millions program.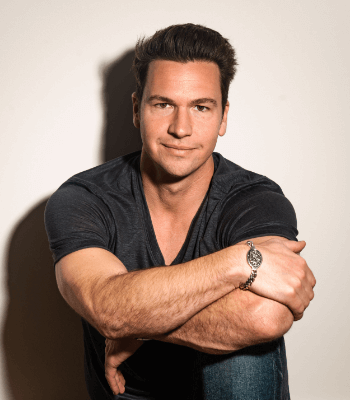 Ted McGrath
Transformation Coach, Theater Performer, Speaker, and Best Selling Author
Ted is a theater performer, speaker, and best selling author. He has created 5 household brands and made millions teaching Coaches, Speakers, and service based Business Owners how to turn their life story and life experience into a lucrative business that impacts millions and makes millions.