Living Your Dream Life Made Possible | It's Never Too Late
Do you feel you're already too old, too poor, or too broken to live a dream life? Today I'm going to prove to you that there's no such thing as being too late to pursue the life you want – the one you're supposed to live.
You Are Never Too Old to Reach for and Live Your Dream Life
Everybody has a dream life. In fact, it's what connects all of us. I've been coaching and helping people spread their message across the world for years. During this time, I've met people from different walks of life with their stories to tell. Despite the differences, there's something that ties them all together: it's the question of living the dream life.
Running After My Dreams
I have lots of dreams, and one of them is to perform on a stage. I wanted to be an actor. However, if you've read my life story, you know that's not what happened. Instead, I became one of the top-selling agents in New York.
While I was on my way to being one of the best partners in the company, I decided to leave and pursue my calling, which is to be a speaker and a coach.
Still, I had never forgotten my dream. And guess what? After so many years, I finally get to act in my one-man show, where I play 10 different characters from my life story.
What I am trying to say is this: in life, you will go through countless different roads, each with their own bumps, crossroads, and diversions. However, that doesn't mean you'll never get to your destination. In fact, if you work hard for it and keep your dream alive, I guarantee you will.
How to Run After Your Dream Life
Pursuing your dream life can be very difficult. It's scary and overwhelming. The lack of guidance can make it even worse. You don't know where to begin or what to do to eventually move toward your dreams.
Fortunately, this is what Ted McGrath is all about. My team and I are here to help you align your decisions with your visions, so you can start living your ultimate dream.
Start with these tips:
1. Start Thinking About the Dream
I watched a one-man show before. The woman who was performing it was probably in her late sixties. Joel Zwick, who directed the show, invited me. He's also a producer. You may know him from My Big Fat Greek Wedding.
As I was watching her show, I realized it was something I wanted to do to realize my vision of becoming a performer.
All dreams need time to come true, but if you don't start dreaming it, then the dream never comes to creation because there's nothing to pursue.
2. Create Meaningful Relationships
There's a higher chance for #success when you're around people working towards the same #goal. 🙌🏽 #InspiringQuote pic.twitter.com/nsMpyat5xc

— Ted McGrath (@ted_mcgrath) December 8, 2017

Can you realize your dream alone? Yes, you can, but it will be a tough road for you.
I became a coach and a speaker with the help of others who mentored and guided me. I sought (and continue to pursue) meaningful and significant professional relationships.
One of my personal encounters eventually realigned me with my vision just when I thought I had already lost it.
When connecting with the right people, you don't just get to reach your dreams, but you also enrich your life with better relationships.
3. Take Action
A dream life is open to everyone in all shapes and sizes. For me, I'm in my late thirties. I'm still very young, and I have a big dream ahead of me.
I know you have yours too, but unless you act on it, then it remains just a dream. In this form, it will eventually die. Stuck in your head, you'll also develop a story that you don't think you can do it. Can you live a life like that?
Bonus: Believe Dreams Don't Depend on Age
Live your full potential! Make it happen and succeed! https://t.co/CLGzF9vnPa #success #inspire #tedmcgrath pic.twitter.com/1ZqzaSvzJD

— Ted McGrath (@ted_mcgrath) November 4, 2017

Perhaps by now, you're saying, "Sure, it's easy for him to say since he's still young. As for me, I'm already too old for that."
How much time do you have to pursue your goals and objectives? What are you going to do with that time? You're never too old to start living a dream life and making it happen. Remember, no dream is too big for you.
Why do you have dreams? You can come up with a lot of reasons, but it all boils down to one thing: you have a purpose. You are on a mission to make an impact in this world, and you can do that by fulfilling your dream life right now.
What is your dream life? Share your thoughts in the comments below!
Up Next: We Can Change The World | What Inspired Me to Become a Life Coach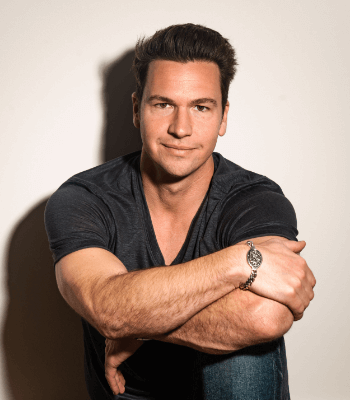 Ted McGrath
Transformation Coach, Theater Performer, Speaker, and Best Selling Author
Ted is a theater performer, speaker, and best selling author. He has created 5 household brands and made millions teaching Coaches, Speakers, and service based Business Owners how to turn their life story and life experience into a lucrative business that impacts millions and makes millions.