How to Create a Sales Video that Sells
Your business must create a sales video. It's inescapable. We're in the day and age where people like tuning into visuals. So you need to discover your message, shoot it, and show it in 3 minutes or less. Let me show you how.
A video sales letter can turn your customers off if it's not coming from an authentic place. I'm not talking about creating motivational sales video clips. But you need to create a sales video that is a conversation starter by doing the following:
How to Make a Sales Video that Amplifies Your Brand
1. Sum up your brand identity into two words
What is it about you or your company that fascinates people? It's something only you can do. You may not notice it but people get excited about this facet of you. You need to describe it in two words or less when you create a sales video.
As for me, I refer to myself as an inspirator. I love inspiring people into action.
Find your two words because this is the seed of your brand. This is where your brand identity will flow out from. Work with your words to generate the theme, message, and feel of your video.
2. Describe what you do or describe the product
What is it that you do better than anyone else? Highlight that and give people something to be excited about.  If we're talking about a product, describe the unique value proposition of the product in 30 seconds or less.
3. Tune into other's people pain
I like the word pain in conjunction with marketing. You need to think about your client's pain even before you go into your sales video production. The word itself demands to be felt. Use that feeling while writing your video sales letter script or marketing video script.
The main idea is for you to think about your customer's failures in solving their problems. Imagine them trying different solutions that don't give the promised effect. If you can connect with that, you are engaging with your customers in a real way. They'll know you want to serve them for real.
RELATED: Why story sells and changes lives
4. Give them your solution
So you've introduced yourself and demonstrated empathy for your clients' situation. Here's the clincher – you'll need to give them the goods now and show them how your solution works.
Don't be vague about it. If you're marketing your service, show them a problem and solve it in front of them. Let them know you're not making promises, you are giving them results.
5. Let your other clients speak for you
There's nothing quite as powerful as a witness. When someone says their pain is gone thanks to you, walls break down. Testimonials are a key feature of every best sales video out there because it never grows old.
6. Find new ways to tell your story or illustrate your point
So far, we've been talking about the structure of your sales video. Now, let's talk about the execution. You need to deliver it in such a way that ignites the interest of your prospect.
Your clients have seen a slew of video sales letter examples to carry them into the next life. You need to pull something different. Use a new medium like animation or you can use a time lapse video to show your solution. Shake up the storytelling with technology or art. Doodle videos work great!
7. More than selling, gift clients with insights
Before you are in the business of selling, you are in the business of helping. When talking in your video, you need to teach more than you sell. When you end your video, give your clients the gift of insight. Like I said before, you don't go closing a sale, you go to provide value. Doing this skillfully as an underlying theme is like the ribbon on a gift that ties up your video.
If you need more of what I've shared in this article, here's the video where I talk about insights related to the ones I've shared here:
It is important to create a sales video that sells because it starts the blueprint on how you can get paid for your passion. There's this one thing only you do so well and you need to show it in a concise way. When you execute your vision like I've taught you, you'll amplify your message and help more people, in return will enrich your life in the process.
How do you like your sales videos? Comment down below and let's talk about what makes a good sales video.
Coming Up Next: How To Get Clients In 30 Days Or Less With My #1 Strategy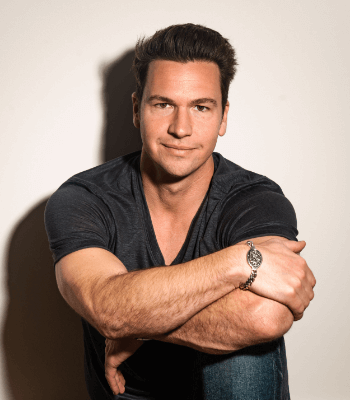 Ted McGrath
Transformation Coach, Theater Performer, Speaker, and Best Selling Author
Ted is a theater performer, speaker, and best selling author. He has created 5 household brands and made millions teaching Coaches, Speakers, and service based Business Owners how to turn their life story and life experience into a lucrative business that impacts millions and makes millions.