Create Profitable Live Events With Small Audience
Can you truly create profitable live events with only a handful of attendees? That's a big yes for me. I've done this countless times, and I am sure you can do it too. But for that to happen, let me share my techniques and tips that guarantee revenues despite the small audience.
Create Profitable Live Events With These Steps
Three Keys To Profit
A lot of times, we hear that we need to have a hundred people in our seminar room to create profitable live events. That's a big lie.
Before we go into detail, it's important to take note of the 3 keys to a successful event:
1. Attract high-quality clients in your seminar room
2. Be effective at enrolling clients into your actual seminars
3. Have a high-end offer and be really effective in delivering it from the stage
For a live event to be profitable, it is essential that you do these three. Let me tell you why I know this to be true.
Attract High-Quality Clients
One of my clients, Alex Moscow — he's in his mid-twenties now — has a speech impediment. But he still speaks onstage. During his first event ever where he also spoke, he only had 10 guests in the room. But he made a whopping $71,000 in revenue.
That wasn't the only time he was able to have a successful live event, but that's not our interest here. It's the reason he succeeded. Alex had high-quality guests in the room. When people run live events, a lot of times they go, "Well, what does my pricing need to be to get high-quality people in the room?"
Alex priced his live events at $5,000. Initially, he sold an online program where he coached 10 people using a group coaching format for about 10 weeks. And then he gave them tickets to his live event. The whole package was $5,000 for the online program with the ticket.
Sounds too much? Not really. When you think about it, it's a good idea. A group coaching for 10 with bonus tickets to a live event for $5,000 is a solid investment.
Read Also: How to Earn from Your Live Speaking Events
Price Doesn't Matter
You need to have high-quality people to create profitable live events, but is it dependent on pricing? Not really.
When another client of mine, Brandon Hawk, did his first seminar, he charged only $497 per ticket. His early bird pricing was $297.
Is pricing always indicative of high quality? No. Rather, Brandon had high-quality relationships. He wanted to have a lot of guests, so he put 42 people in his first seminar room. And he was able to make $225,000 in revenue.
How did he do it? Well, he was a pastor the previous year making $60,000, but he had never done a seminar before. His topic was about self-love and helping people connect with themselves and their relationships more. So what he did was tap his target audience, which were his warm relationships. This meant people he already knew — his family and friends.
Read Also: Stand In Your Value | How To Price Your Service According To Its Worth
Make High-Quality Relationships
A lot of times people ask me, "Ted, is high quality the only thing that goes into succeeding in a seminar?" My answer to that is no. You actually need to have what we call "high-quality relationships."
Often, people turn to online marketing, webinars, and teleseminars. They believe that they have to do all those, which to a lot of people are kind of elusive. They don't understand online marketing and funnels.
For our business, we use a lot of online marketing. But for somebody starting out, the easiest thing to understand and apply is communication. That includes picking up the phone and calling people.
Brandon Hawk just picked up the phone and called all his warm relationships to get those 42 people in the room. Not everyone in his room was of the highest quality, but 10 out of those 40 people were really high-quality.
Brandon had high-quality people in the room, plus he was able to make a high-end offer. Alex Moscow, on the other hand, was in a situation that maybe you are in: he didn't know a lot of people. He didn't have a warm market. So how did he get high-quality clients? Really simple — he went to networking events.
Find High-Quality People
Find out how "Tell me who your friends are and I'll tell you who you are" helps in increasing your net worth here: https://t.co/7Z26HQisB9

— Ted McGrath (@ted_mcgrath) November 12, 2017

To find high-quality people and create profitable live events, you need to go to where they are. And that means attending national live events. This is where you can find high-quality people — those who willingly invest their time, money, and energy to attend the event.
Local networking events are good to attend so you can practice networking. But you don't often find high-quality people through that. Alex Moscow met the 10 guests in his first live event through a national networking event.
But whether you're Brandon with warm relationships or Alex who makes these relationships, you still have to take the second step of doing an actual enrollment conversation.
Enroll Attendees
Don't even think for a second that online marketing can replace enrollment conversations. It's not going to help you disguise your fear of enrolling clients. You have to get good at it.
To create profitable live events, Brandon and Alex followed this enrollment conversation I teach in a lot of my other programs. You simply ask the 12 questions. These questions will help you enroll high-quality customers. And the more you practice, the more you'll get better.
Do you need 100 people in a room? No. When I do my seminars, I can have 100 people, sometimes 150, or even less than a hundred.
Brandon and Alex have learned that they need to be good not only at enrolling clients. They also need to know how to plan and design a high-end offer.
Read Also: 3 Powerful Call to Action Examples to Double Your Conversions
Have A High-End Offer
To create profitable live events, you need to have a high-end offer. People make a mistake when they think that someone new in the business can't do that. In fact, Brandon's first program was worth $75,000. Alex's initial programs were worth between $25,000 and $55,000.
While not everyone in the room may go for it, there will be at least 10 in every 40 who will. In fact, they want the Ferrari offer, which is the high-priced one. But to make a high-end offer, you need to know how to present it from the stage. That, in itself, is a skill set.
Read Also: How to Create a Presentation to Inspire Clients to Say Yes | Follow These 8 Steps
In my first live event, I had 27 people in the room. I did all the work — I called people on the phone, enrolled them, and got high-quality people to attend. Eventually, everything paid off. I practiced the three keys to a successful event until I got the hang of it. Now, I am able to create profitable live events with them.
Apply and practice the three techniques I taught you so you can create profitable live events. With these three steps, there is no pressure to fill up a room. You won't have to worry about earning revenue from a small audience. As long as you have high-quality attendees, and you know how to enroll clients and make a high-end offer, you will have a successful event.
What challenges are hindering you from applying the three keys to create profitable live events? I'd love to hear your thoughts in the comments section below.
Up Next: Why Small Events Lead To Profitable Outcomes
Editor's Note: This article has been updated for accuracy and relevancy. Original publish date: July, 2017.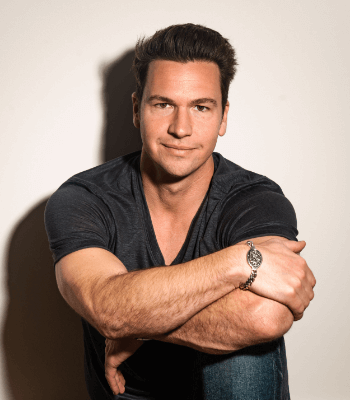 Ted McGrath
Transformation Coach, Theater Performer, Speaker, and Best Selling Author
Ted is a theater performer, speaker, and best selling author. He has created 5 household brands and made millions teaching Coaches, Speakers, and service based Business Owners how to turn their life story and life experience into a lucrative business that impacts millions and makes millions.