How To Create An Inspired Life
Watch the video below:
How do you create an inspired life?
About 15 years ago I was doing a course called Goal Cultivation. It was all about defining your vision and goals for the future, and I remember writing down that I wanted to inspire more people to transform their lives than any other human being that's ever lived.
I think at the time I was writing it, it was a competitive thing where I wanted to be the best in the world. Now as I look back at it, I see how that one written goal has led me to create an inspired life.
My life mission is about helping people transform their lives, and part of that is by being a model in my own life of how to live a great and inspired life.
I was recently invited to Tokyo to speak to 500 people. Speaking in Tokyo isn't part of my business model – although I'm a speaker, forming a market in Japan is not part of my plan. I was faced with a choice: should I do it or not?
I asked myself whether it was part of my inspired life.
Here's how I worked through it: I love travelling, I love meeting new people and I love giving my gift. It's one of the best things I can do in the world, to share my inspiration and my gift that comes through me every day.
So as long as I'm travelling, as long as I'm meeting new people and as long as I'm speaking on stage, I'm building an inspired life for myself around the things I love to do.
Now another component of my inspired life is that it's important for me that I'm not just doing it by myself. So when I knew I was going to Tokyo, I immediately picked up the phone and I called my mom and my invited them to come along and make it a family vacation.
I decided to do it because I love speaking and because it fits with my vision of my inspired life.
The declaration I made at 23 years old about how I wanted to inspire more people to transform their lives than any other human being on the planet shaped my decision to go to Tokyo because I was speaking in front of 500 people, I was travelling, I was meeting new people and I was doing it with my family. Every dynamic of my life is being impacted by a single statement I made 15 years ago.
So I want to ask you: what is it you're doing in your life right now that is inspiring for you? And how do you take that inspiring life you dream up and create a business out of it?
For me, that's the definition of an inspired life. I'm integrating my personal life and my vision of my life's mission every day. Every day of my life I'm living my vision, I'm living my mission, I'm living an inspired life.
Too often I hear from people that they can't mix their business life with their personal life, but to me it's about one vision.
Create a vision for your life and ask yourself how you can create that.  
Start to break it down like I did, and it can become reality for you just like it's become reality for me.
The cool thing about that trip to Tokyo was I got interviewed by a magazine because they felt that as a speaker for global transformation, I could help bring entrepreneurial ideas into Japanese culture. There is a cultural problem they are facing with passing on the values of the older generation to the younger generation; they feel like they're losing their traditional values. The magazine felt like my ideas could address that.
So not only am I creating a business, travelling with my family and giving my gift but I am contributing to a future generation for an entire country that I got asked to speak to in that magazine.
My inspired life is about contribution, my life's mission, family, hobbies, fun and sharing my gift.
Take a moment now to think about what an inspired life is for you? What are the things that really inspire you? Are you living it your inspired life right now?
If not, how can you live it?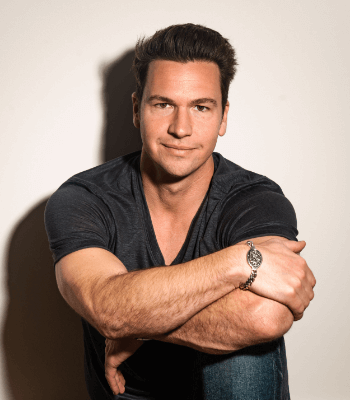 Ted McGrath
Transformation Coach, Theater Performer, Speaker, and Best Selling Author
Ted is a theater performer, speaker, and best selling author. He has created 5 household brands and made millions teaching Coaches, Speakers, and service based Business Owners how to turn their life story and life experience into a lucrative business that impacts millions and makes millions.