The Future of the High-End Program, Service, or Product
I've said it once, and I'll say it again: if you want to put a value to your worth, you need to find high-paying clients, and the only way to do that is to design a high-end program, service, or product. Still, even if you want to create that high-end product, maybe you don't know where to begin. In this post, I'll share important details from my new book, The High-Paying Client Book: The Secret to Getting High-Paying Clients Online Every Single Day for Greater Income, Impact, and Your Dream Lifestyle.
High-End Program | Attract Dream Clients Today
The Book Teaches Powerful Sales Funnels for Coaches
If you want a lifestyle-friendly business that can give you a consistent flow of income and the platform to share your message and make an impact, you need to develop a high-end program.
You may then ask why. Well, first of all, your clients want to know they're getting only the best from you. They understand to achieve that, they need to pay the premium. After all, you're going to dedicate your time, knowledge, and expertise to them.
Second, a high-end program is about fair pricing. It is a reflection of your worth as a coach and even as a person. It is the quantification of your years of experience polishing and improving yourself and your vision so you can help others.
Third, you want to draw the right people to your coaching program. By providing a high-end product, program, or service, you can streamline your target clients and make sure only those who can truly benefit from your help are a part of the group. That way, you don't end up wasting your time and resources.
However, knowing the principles behind a lifestyle-friendly business is different from actually building it, and many fail in this area.
In my book, I share 7 – yes, only 7! – steps that will guide you in creating and maintaining a high-ticket coaching program. From it, you'll learn how to:
Leverage some of the best online marketing strategies to attract quality or dream clients every single day (You can also read my digital elevation model for some idea)s
Get clients who are willing to pay as much as $200,000 for your different programs, whether they're online or live events
Create a long-lasting impact and transform the lives of your clients while earning a six-figure income monthly
Design a High-End Program, Get Dream Clients
The purpose of having a high-end program is to attract high-end clients. You may still be asking, why go through all this trouble when you can just have random people signing up for your program?
In fact, getting clients is not difficult. If you have excellent sales and negotiation skills, this is easy-peasy for you.
But here's the thing: these clients are not the same. These dream clients earn the recognition because they help you in these areas:
Branding
How do these clients improve your brand? Remember what people love to say: you are judged by the company you keep. Simply put, if you have the right crowd, you also attract the right people.
Furthermore, your dream clients tighten your message and branding. Just imagine what others would think if your program is designed for traveling business executives, but you're attracting mothers. In that situation, you're alienating your actual dream clients and leaving them confused about your expertise and how you can help them in their challenges.
Impact
Finding your #message will always be the key to being an effective #speaker. Here's how: https://t.co/QnwXHEAn7g. #KeynoteSpeaker pic.twitter.com/245BvTXfKg

— Ted McGrath (@ted_mcgrath) January 13, 2018

While it's nice to earn from your expertise and talent, in the end, the major goal is to share our message and then make an impact in other people's lives. However, that's hard to achieve when the audience you have cannot relate to your ideas. These ordinary clients may understand, but they don't know how your techniques and stories can help them make their vision into a reality.
Dream clients do since they can connect with you. When they listen to you, they start to think, "I'm going through the same thing too." They see your transformation or breakthrough and tell themselves, "I can do that too."
Revenue
One of the things I've learned from doing this business is that people are willing to spend on a high-end program. At the core of every human being is the dream to rise above mediocrity, be different, and succeed. They also want to be different and explore and live their uniqueness.
Dream clients are a different breed because they have the intense desire to dream, transform, and pursue their vision. If they think you can help them in this area, they are willing to pay a good price for your guidance.
Can anyone be a dream client? The answer is yes. Can anyone afford a high-end program? Yes, everyone can. However, remember that it's not enough to just have a product and service, as well as clients. Instead, you need them all to match with one another too. This is the only way you can have a successful high-ticket coaching program – one that speaks of your expertise to help and one that your clients will find worth investing in.
Are you ready to create a high-end program? Share your thoughts in the comments below!
Up Next: 7 Things I Wish I Knew About Getting High Paying Clients Between $2,000 and $10,000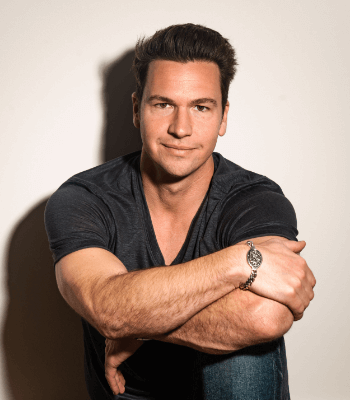 Ted McGrath
Transformation Coach, Theater Performer, Speaker, and Best Selling Author
Ted is a theater performer, speaker, and best selling author. He has created 5 household brands and made millions teaching Coaches, Speakers, and service based Business Owners how to turn their life story and life experience into a lucrative business that impacts millions and makes millions.