How To Create A Brand Story Sure To Attract Clients
It's Ted McGrath here, and today is special, because I am going to share my secret on how to build a multi-million dollar business brand story. Whether you're doing an online presentation or speaking at live events, a brand story is the one thing that will drive your purpose, message, as well as structure and value of your program. Below, you'll learn why a brand story is so important and the three steps to make one.
Create Unique Branding With These Three Steps
What Is a Brand Story? 
I'm here to serve people and help them transform their lives, together we can change the world! https://t.co/m5JcA34Jjn pic.twitter.com/71LIw19PGa

— Ted McGrath (@ted_mcgrath) October 23, 2017

Go search for the keyword "brand story" on my blog, and you'll know how passionate I am about it. While I have tried-and-tested techniques on how to convert cold prospects or make high-end offers, this method ties up everything.
But what is it? Let's break it down. First, you have the brand. Sure, you can have your logo or catchphrase. A lot of my clients do that. They take the time to come up with a really good name for their programs, as I do. A brand, however, is way beyond these things.
A brand is who you are. It's what separates you from all the other coaches and speakers. It's what defines not only you, but what you do with your business or career, your choices for dream clients, and the value you put on yourself and what you do.
A story, on the other hand, is what builds up the brand to your audience. It is what it is — a tale of your journey that will connect you to your clients, help them understand the vision, and, most of all, inform them how you can transform their lives. It sums up the message you want to deliver.
To build your brand story, there are three steps:
1. Take Inventory 
All of us are taking this one, long incredible journey with a lot of subplots in between. Perhaps all of them are important to you, but some of them may be the highlights.
Before I became a speaker and a coach doing what I love to do, I had a very successful career in the insurance business. I was one of the top sellers, earning a six-figure income. However, one day I came home, drank too much, took some drugs, and found myself almost dying from an overdose.
I didn't die, but the experience was one of the most powerful indicators that I need to turn myself around. I realized I was exhausted from trying to prove to myself and others I was good enough.
2. Define Your Pit 
Whatever your lowest point was, you can learn from it and you can teach others because of it. pic.twitter.com/WOyqIOjFIY

— Ted McGrath (@ted_mcgrath) October 16, 2017

The example I gave you is what I call the Pit. It is an essential part of your brand story, because it's what's going to bridge the gap between you and your clients.
You see, when your audience attends your events or listens to your webinars, they do it for a reason. Perhaps some of them are curious about what you can do, but most are there because they need help. They want someone to help turn their lives around, point them in the right direction, create a business that makes a consistent income, or make their vision into a reality.
However, although they can be attracted to the best-speaking coaches in the industry, what's going to push them to say yes to your offer is the connection. At the back of their minds, they'll always ask themselves, "How can I trust this person if we don't share anything in common?"
Your Pit refers to the darkest episode of your life that delivered the biggest transformation. You have to be very specific about this, because you want your audience to understand two things. One, you do share similar experiences, and two, you have given them the right message. You have conquered your darkest moment and turned your life around. With your help, your clients can do it too.
3. Be Specific With Your Message 
When you're coaching or public speaking, you're not just telling your story and making high-end offers. Instead, you are delivering a message that can have a profound impact on your audience and the rest of the world.
However, I've noticed it's very easy for the message to get lost in translation and for its impact to disappear due to one big mistake: It's unclear.
Let me tell you about one of my clients, Dr. Rene Sacharny. She's a genetic nutritionist who already had a program ongoing when she joined my live events. She was making progress, but she wasn't making any significant headway.
We tried to assess her program and what she had been doing. We discovered her's (she was into health) was too focused on pain and illness.
Do you think that's good motivation? Is it something that inspires people to join? The answer is no, because an illness remains a problem. There's no real transformation there. We had to dig deeper.
With my coaching, we defined her Pit, which was her previous struggle with obesity. From this, we created Embody, which was a holistic retreat experience that aims to help people get to the root cause of physical, spiritual, and emotional issues. It's like getting a transformation from within.
During her first workshop, she had fewer than ten people, but she earned almost $50,000 — in one day — all because she laser-focused her message.
Your brand story is the one that's going to make you unique in the business. It's what's going to define your client, enrollment system, program, value, and marketing strategies. I don't want you to rush it. Sit down, reflect, and write your plan. Revise it multiple times until you tick off all the steps above. Then share it with your clients and transform lives!
What are your biggest challenges in creating a brand story? Share your thoughts in the comments below.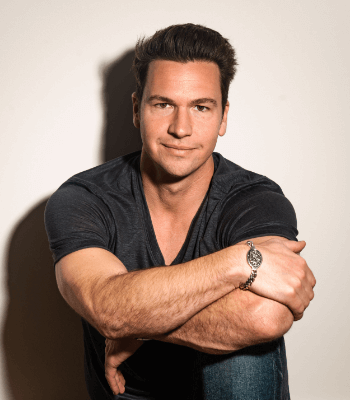 Ted McGrath
Transformation Coach, Theater Performer, Speaker, and Best Selling Author
Ted is a theater performer, speaker, and best selling author. He has created 5 household brands and made millions teaching Coaches, Speakers, and service based Business Owners how to turn their life story and life experience into a lucrative business that impacts millions and makes millions.