How to Balance Life and Business
It's not unusual for me to hear my clients say they want to learn how to balance life and business. Do you feel the same way too? Does it seem like one is taking much more time than the other? Is it usually business that's draining your energy? Let me share my insights on how I achieve balance.
How To Balance Life And Business | Here's The Secret
It's Not Easy

Learning how to balance life and business isn't easy. When I first started my business, I was happy because I was finally doing what I felt was my passion. I was speaking with and teaching coaches, public speakers, celebrities, and business people. I was finally showing them how they could generate the income they've always wanted while pursuing their interests and helping other people.
However, later on, I found myself so drained. I wasn't thinking about how to balance life and business, because I was spending hours upon hours chasing my clients, in addition to all the other things running a business requires. (Tip: here's how to attract dream clients to your business.)
Out of Balance While Growing the Business
Over the last couple of years, we've made millions of dollars marketing our products online. We started out as a coaching and seminar company, teaching our clients or giving them the tools and resources they needed, so they could then go out and do it themselves.
Somewhere along the line, we turned into a more complex business. We had to set up funnels online, and we had to have a more robust team to do a lot of the service work involved.
I'm naturally a giver, so I decided I wanted my clients to have the same results I was having. Therefore, we started to turn into a service business, taking on some clients and doing some things that were more service-oriented. It took a lot more time, because it was a lot more complex. Then it hit me: I don't want to be in the service business.
We had some clients we were servicing — and a few were OK — but ultimately I decided to turn off the faucet and say that's not the area I am building my business in.
My Biggest Belief

For me, I believe that to learn how to balance life and business, you have to decide to not have so many things going on. Instead, choose to populate your life with the right things. That's why I focus my energy on projects that are going to create leverage and the biggest impact in other people's lives. 
Doing my service business took me away from the activities and interests I knew I could be totally more active in and have so much more energy for. These included doing my seminars and strategically building and growing our company. I am also passionate about my one-man show, which takes a lot of time as well.
Now, I'm still spending the same amount of time on my business, but I'm making 10 times the impact.
No Need to Cut Back
Usually, once you've figured out how to balance life and business, you end up spending less time on one of them. However, that should not be the case.
Is achieving balance about cutting off my time? Do I think I need to spend less time on work and take a vacation more? No.
When I'm in energy-producing activities I'm passionate about, I'm relaxed. I'm having fun. It's the thing I love doing most. So I spend my time now doing the right things, not worrying about putting out fires.
If you're a service-oriented person, and that's your strike zone, then you should build a service-based business. However, that's not for me, so I've decided to cut back and limit my one-on-one coaching. Instead, I've decided to focus on everything that creates an impact and builds a strategic structure so that we can go out to the world in a massive way.
Do you know the result? I am able to set up a lifestyle-friendly business! I am able to travel the world, be with my family, and just enjoy life.
In the end, learning how to balance life and business is giving yourself a lifestyle-friendly business by focusing most of your energy and time on activities that deliver the biggest impact — those that will make you happy and fulfilled.
What's balance for you? What is the lifestyle you want? Do you need to start re-defining what that is for you? Let me know in the comments below!
Up Next: How To Create A Product Empire | Marketing To Millions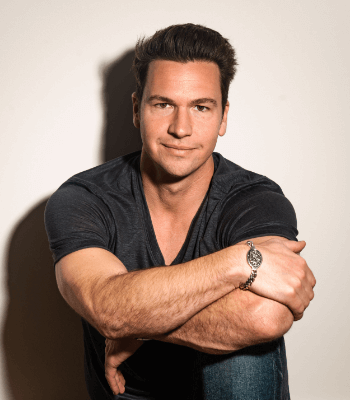 Ted McGrath
Transformation Coach, Theater Performer, Speaker, and Best Selling Author
Ted is a theater performer, speaker, and best selling author. He has created 5 household brands and made millions teaching Coaches, Speakers, and service based Business Owners how to turn their life story and life experience into a lucrative business that impacts millions and makes millions.