10 Basic Content Creation Tools That Will Help You Get Started
Content creation tools are essential for coaches like you and me. We can use them to craft content marketing materials that add value to our prospects and clients. This is especially useful for beginners in the coaching space because it establishes expertise and trust. So to get your coaching career off the ground, take advantage of these free content creation tools.
Practical Content Creation Tools For Coaches
Launching your coaching or public speaking career can seem like an enormous task. I've talked about expanding your network through offline marketing before. This means attending local and national networking events, and speaking on stages. Doing these will certainly help you gain leverage on your career as a coach or public speaker.
However, while doing this you can supplement your offline marketing with content marketing. Personally, I use my online spaces for content marketing. This is different from advertising because it aims to add value to your audience.
For you to maximize the content creation tools I'm going to share, you should first establish these three things:
3 Must-Have Factors for Valuable Content Creation:
Life Story — what is your life story that you will share with the world? Knowing your life message and purpose is the first step in launching your career.
Brand Vision — who will your clients become after they undergo your programs? This is more than just the benefits they will gain from you.
Client Profile — who is your target market? You need to be specific so you can create targeted, valuable, and relevant content.
5 Content Creation Strategies
Videos
Infographics
Blogging
Website
Social Media
Once you've got those three nailed down, it's time to think of ways how you will create content. I'll share with you five strategies and the tools that can help you create them. These tools are free and easy to learn—perfect for beginners in the coaching industry.
1. Video Creation
This video editing tool is tagged as a "non-linear video editor." It means that it allows you to place your clips and additions wherever you prefer in the timeline, and edit them from there. You can also make use of its wizard feature for ease of access. VSDC supports all popular audio and video formats. Its features include a video editor, a video converter, an audio converter, and an audio CD grabber.

This video editing tool is packed with features, but it's still easy to use. OpenShot is a cross-platform video editor, supporting Linus, Mac, and Windows. It contains the basic video editing features like trim and slice, animation, effects. It also allows unlimited tracks, 3D animation, and audio waveforms.
Read Also: How To Create A Webinar Presentation That Sells
2. Infographic Creation
If you want to create infographics that are compelling and eye-catching, this is a very good tool to use. Canva has hundreds of free templates and design elements that you can choose from. It also allows you to upload your own photos. Download the app and work on your designs while you're on the go!

This is an infographic-maker tool that is very well-known for its ease of use. Venngage houses hundreds of different infographic templates which you can customize to your liking. You can even upload your own images and backgrounds— it even has an animation feature.
3. Blogging
The great thing about this tool is that it allows you to separate your blog content from your design. Contentful calls this feature "API-first." So you don't have to worry if you want to change your blog design months or years after creating the original one. You'll have no problem importing your content because it does not interfere with your web design.

Wordpress is one of the most popular blogging tools on the internet. Aside from blog creation, it also has a website creation feature. You can customize your blog by uploading your own media and using WordPress' custom CSS. It also caters to different platforms (mobile, desktop, and tablet) with its wide selection of responsive themes.
Read Also: How To Create A Presentation To Inspire Clients To Say Yes | Follow These 8 Steps
4. Website
Hosting your own website does not need to be expensive. With 000webhost, you can build your own website for free (without any ads)! They offer hundreds of templates and allow you to install other plugins. Here, you get 1.5GB storage and 100GB bandwidth. Its domain is unlimited with free subdomains. It can also support up to 5 email accounts.
x10Hosting Free Cloud Based Web Hosting For Start-up https://t.co/PGOBmyZHM9

— LiveADream (@LaDInvestment) September 18, 2017

If you are looking for more storage with no bandwidth limitation, this is the perfect website host for you. x10hosting offers unlimited storage and bandwidth. As for domains, you can have two add-ons, one parked, and two subdomains. It supports up to 3 email accounts. And you can build your website by choosing from more than 150 templates.
5. Social Media
Take advantage of Pinterest for your graphics content marketing. Pinterest is a great tool for sharing ideas and inspiration with your audience. Here, you can upload your curated videos and images like infographics and article placards.
Using the Psychology of Persuasion to Boost Your Influence on LinkedIn https://t.co/HUWWbahmib #socialmediamarketing pic.twitter.com/PxslCIVTAw

— Social Media Today (@socialmedia2day) October 21, 2017

LinkedIn is the professional business alternative to online networking. Having an established LinkedIn profile can be useful if you have a coaching or public speaking career. Build it up by composing a comprehensive CV—you can even link your published works here. With LinkedIn, you can add up your connections and join groups to expand your network. Publishing your thought pieces in this space can also build up your expertise and credibility.
These content creation tools are only part of the many different digital content creation tools you can use. Your success on content marketing will still lie on its added value and quality. While you are expanding your network offline, supplement your efforts with content marketing online. Before you know it, you'll have your own invaluable connections and a following.
As someone starting out their coaching or public speaking career, what are your biggest challenges? Share your thoughts with me below, and let me know how I can help you out.
Up Next: 10 Must-Have Online Presentation Tools So You Can Own The Stage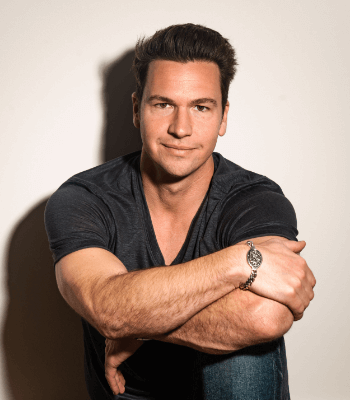 Ted McGrath
Transformation Coach, Theater Performer, Speaker, and Best Selling Author
Ted is a theater performer, speaker, and best selling author. He has created 5 household brands and made millions teaching Coaches, Speakers, and service based Business Owners how to turn their life story and life experience into a lucrative business that impacts millions and makes millions.