How to Conduct Seminars & Conferences | Checklist & Guide
Want to plan and run your own profitable live event or seminar as a speaker? Check out these tips on how to plan a successful seminar.
How To Plan A Successful Seminar: A Step-By-Step Guide
Step 1: Establish your seminar's objectives
Before anything else, you have to establish the objectives of your seminar. What do you want to achieve through it? Once you have figured this out, you can now determine the topics that will be discussed. The objectives and your topics are very important because these will attract your audience. Your roster of speakers will also depend on them.
Research on what your target audience needs to learn, and play to your strengths. What can you offer them from your area of expertise? From there, see how you can cater to their needs in the most relevant way. For instance, my strength is my message, which is my life story. So I share my life story to help my audience find their own message to share with the world.
It will greatly help to highlight the benefits that your seminar will give. You can use these benefits later on when you market your event.
Step 2: Identify your target audience
Once you have the first step locked down, you can identify who your target audience is. You may already have a vague idea on this while creating your objectives and topics. It is now time to solidify their profile. Though it is not a hard requirement, it will help if you can specify their demographics and psychographics. These will narrow down your audience profile and can increase your chance of conducting a tailor-fit seminar or conference.
https://twitter.com/Talking__Point/status/725786787273121792
Step 3: Identify your roster of speakers
After determining your objectives, topics, and target audience, you can select the speakers for your event. Check their track records and speaking engagement fees. As mentioned earlier, the roster of speakers will depend on which topics need to be tackled.
For the speakers to be effective, they need to be subject matter experts on the topics that are relevant to your target audience. Your roster of speakers do not necessarily have to be celebrities, but having influential speakers certainly, won't hurt. And, always be prepared for the worst—make sure to have backup speakers in case your first choices decline your invitation.
Step 4: Plan out the event details
Now the nitty-gritty parts of organizing a seminar or conference begin. Plan out the details of your event according to your needs, and be as specific as possible. To kick-start your planning, I'll share with you some general items for your checklist:
Event date
Time
Venue
Program
Seminar materials
Event marketing
Host
Suppliers
Logistics
Refreshments
Tokens and giveaways
When you plan out your event, remember to include contingency plans for each. This can greatly help you and your team should unexpected and last-minute problems arise.
Step 5: Project your costs and budget
This is one of the most important parts of planning a seminar or conference. Attention to detail will save you from financial setbacks, so it is imperative that you don't underestimate or overestimate costs. If you have ready funds specifically allocated for your event, then you can work around that budget. Otherwise, you have to project your costs first and then determine how much you need to raise to cover everything. Here you can also decide whether or not you should charge a fee for your seminar or conference.
These are some of the items that you can include in your costs:
Venue rental
Speakers' fee
Event marketing
Host's fee
Suppliers' fee
Refreshments
Tokens and giveaways
Seminar materials
As with the previous step, you also need to prepare a contingency budget to cover unexpected costs.
Keep your event #budget in check by prioritizing your needs! #eventplanning #marketing #businessplans #money

— Executive Events LLC (@AssistMyEvent) July 6, 2017
Step 6: Invite your speakers
This step can also be done after you have selected your roster of speakers. Ideally, your speakers should have confirmed their attendance at least one month before the event date. Therefore, your invitations should be sent out earlier than that time. Remember to give a deadline for confirmation! This will give you ample time to replace your speakers if needed.
Step 7: Market your event
This is ideally done when you already have confirmed speakers. When I market my event, I make sure to highlight its benefits to attract my target audience (highlighting influential speakers certainly won't hurt as well). Aside from the usual publicity, I also like connecting directly with my target audience.
Before you begin communicating your event, you have to prepare the following, should they be applicable:
Save the date
Invitations
Posters
You can also opt to send out e-invites to save on printing costs. Marketing your event is also time-bound, so you should give a deadline for registration or attendance confirmation. This will allow you to project the number of attendees you will have, and help you in preparing enough seminar materials.
https://twitter.com/ted_mcgrath/status/880804377740664833
Step 8: Prepare the materials needed for seminar
The seminar materials will aid your attendees throughout the event. These can include the following:
Program copies
Writing materials
Name tags
Giveaways
These items should be all set at least one week before the event, and ready to be distributed on the day of the seminar itself.
Step 9: Finalize the event logistics
To minimize the risk of technical difficulties during the event, ensure that the following are tested out and prepared accordingly:
Sound system
Lights
Audio and visual presentations
Registration database
Venue set-up
Should your speakers have their own presentations, they have to be checked for compatibility ahead of time. Have a clear understanding with your suppliers on what you will need for the event so you can delegate tasks to them.
Step 10: Execute a production meeting and run-through
At least one day before the event, gather the whole team with the host and suppliers to rehearse the program. Take this time to reiterate the delegation of tasks for accountability, check the program flow, and test all the technical requirements. Having a run-through can help you foresee the difficulties you might encounter during the event so you can create solutions ahead of time.
Regardless of the preparations you have made, you should still anticipate mishaps on the event day itself. Be prepared with contingency plans and to play it by ear—never lose your cool. Seminars and conferences are great ways to cater to the common needs of your target audience. You can take advantage of its benefits when you know how to conduct seminars and conferences the right way.
What difficulties have you encountered in organizing a seminar checklist? Share your experiences with me in the comments section below.
Up Next: How To Run Your First Live Event And Make It Profitable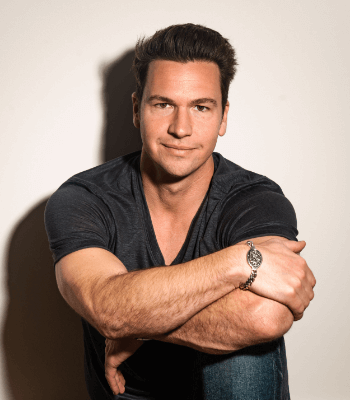 Ted McGrath
Transformation Coach, Theater Performer, Speaker, and Best Selling Author
Ted is a theater performer, speaker, and best selling author. He has created 5 household brands and made millions teaching Coaches, Speakers, and service based Business Owners how to turn their life story and life experience into a lucrative business that impacts millions and makes millions.