How To Create A Client Enrollment System For Your Business
It's Ted McGrath here, and today I want to talk about client enrollment. Over the years, I've created classes and seminars that help my clients realize their dreams and turn them into realities. How did these clients find me? Often through a client enrollment system that benefits us both. My goal is to help you create a sustainable lifestyle-friendly business that delivers a consistent flow of income and helps you live your purpose by attracting the right, high-quality clients. This doesn't work when you don't have a system in place.
To help you with client enrollment, I have here 7 blogs I've written that illustrate my process. Be sure you read each one of them to give yourself the best foundation to make your vision a reality.
High-Quality Client Enrollment System That Works
One of the first keys to increasing your client enrollment is to master the art and science of persuasion. Is it easy? No, it's not. But it can be learned. These are strategies that are underrated but are so powerful and effective. Once you've taken them to heart, you'll never have to worry about attracting your dream clients ever again.

When it comes to client enrollment, the longer you allow your clients to think, the lower your chances of converting them. Make the process urgent. In this blog post, you'll learn an insider secret, something I've used so many times to convert my audience and book clients in no more than a month.
Networking is part of the game. However, many people still fail to get clients to their programs for one good reason: They're not selective with the individuals with whom they network. I found success in what I do simply because I don't settle for just anyone. I go for high-value connections, and if you want to know what that means, you need to read this blog post.

One of the biggest mistakes coaches and speakers make is to wait until their event is over before they try to make a call to action. Remember the sense of urgency! Don't wait! I can teach you how to make not just one or two but three calls to action and then how you can add power to them to increase your conversion radically.
Before you can secure a client's enrollment, you need to make a presentation. However, what's the most effective one? Let me walk you through my 8-step process — from how to make your own Brand Story to how to make an offer your client can't say no to.

It's not enough you have clients. If you want to be efficient and truly create a lifestyle-friendly business that provides not only the best income but also positive net worth, you need to work with dream clients. Who are they, though? How do you deliver them to your business? The answers are in the blog post. I promise when you learn the techniques, you won't have to chase clients anymore.
Once you already know your dream clients, it's time to learn my number one strategy for client enrollment: free consultation sessions. While this may sound so easy – isn't everyone looking for free stuff? – it's easier said than done. The biggest challenge is understanding how to bring in only high-quality clients to your free consultation. That way, you maximize your conversion. It's a problem I can help solve for you.
I don't want to waste my efforts on client enrollment strategies that hardly deliver, and neither should you. It's time to create the ultimate system that truly works, so you can start realizing your dreams as well as those of your dream clients.
What's the hardest thing you've found client enrollment? Share your thoughts in the comments below.
Up Next: Stand In Your Value | How To Price Your Service According To Its Worth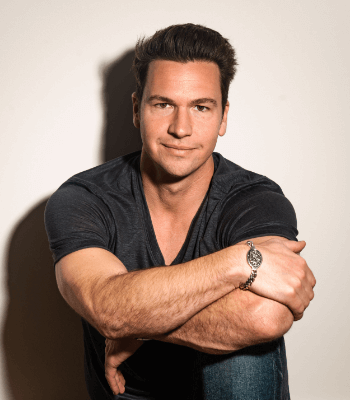 Ted McGrath
Transformation Coach, Theater Performer, Speaker, and Best Selling Author
Ted is a theater performer, speaker, and best selling author. He has created 5 household brands and made millions teaching Coaches, Speakers, and service based Business Owners how to turn their life story and life experience into a lucrative business that impacts millions and makes millions.