How to Build an Email List & Grow Your Market
One of the easiest and most effective ways to grow your market is to establish an email list. When you know how to build an email list, you can maximize the benefits of email marketing. This is a more personal way of delivering your message directly to your target market.
I personally like using an email list to expand my client network because I can control my message and timing. Check out these ten tips on how you can build your own email list:
Tips For Building An Email List From Scratch
Tip 1: Use An Email Service Provider (ESP)
If you're building an email list for the first time, then you have to use an email service provider (ESP). Especially if you're new in the business. With ESP, you can manage your list and messages, organize your calendar, and test and carry out your email campaigns. Most importantly, it will allow you to focus on crafting your content for your target market.
The general qualities that you have to consider when choosing an ESP are reliability, security, and convenience. Most of the popular free email providers also offer free business email services. Each has distinct features and pricing, so choose an ESP that can cater to your expectations for market growth.
Tip 2: Host an Event
How to build an email list can be done both online and offline. Set up an event that can bring in potential clients and people who can build your network. You may ask for their email addresses as confirmation. Or, you can also ask for it when they register at the event itself.
Tip 3: Ask for Business Cards

When attending events, whether for socializing or networking, don't forget to bring your business cards. That way when you meet new people, you can ask for their business card and exchange yours. You can also set up an area during events or in your office where people can drop their business cards into a bowl.
I like making things exciting by offering incentives like raffle items for those who have given their business cards. Plus, it gives me a good reason to connect with them.
Tip 4: Utilize Opt-ins For Your Website
How to build an email list from your website starts with opt-ins. Maximize your website and don't miss any opportunities to add to your email address list! Utilize opt-ins to get your visitors' email addresses. You may offer popular or exclusive website content access to your site guests by letting them register with their email address.
Tip 5: Include An Opt-in To Your Emails
Set up your emails in such a way that when they are forwarded to another person, that person will have an option to directly receive your emails. By doing so, you will create more opportunities to add to your email list whenever your content is being shared.
Tip 6: Set Up Speaking Engagements
Not only can speaking engagements boost your credibility, they will also widen your network. When you are given the opportunity to be a speaker, grab the chance to promote your website and other channels where your audience can sign up for your email list.
Step by step guide: Run Your First Live Event As A Motivational Speaker https://t.co/e1TqTHhbqy pic.twitter.com/JdTqgXcu5p

— Ted McGrath (@ted_mcgrath) July 5, 2017
Tip 7: Leverage Social Media
Another way on how to build an email list is through social media. You can strengthen client connections and create new ones as well. When you provide regular, engaging content to your followers and prospects, you can increase the chances of getting them as clients. To aid your list building, encourage people from your social media accounts to visit platforms where they can subscribe to your content.
Personally, I enjoy keeping my clients updated through social media. I engage with my current clients and attract new ones through the relevant content I put out. I make sure that my social media posts will lead them back to my website and blog where they can sign up to receive updates from me.
Tip 8: Give Freebies
The key word here is "free." In exchange for email addresses, provide a valuable free content, free product, or free service whenever people sign up for your email list. This will entice potential clients to check out what you have to offer and allow you to send them regular content moving forward.
Try this: two marketing strategies that have earned me millions (plus FREE swipe file): https://t.co/YE7BuuPOOV pic.twitter.com/oUkvdcowSJ

— Ted McGrath (@ted_mcgrath) July 3, 2017
Tip 9: Ask For Referrals
Work with your current clients to build your email list! Offer incentives for those who can refer valid additions to your roster. These incentives can be anything—limited-edition items, a free trial of services, or discounts—as long as they can benefit both you and your clients.
Tip 10: Offer Exclusive Content
People like being part of something exclusive. Use this to your advantage by offering exclusive content that can only be accessed when they sign up on your website. You can also offer promos for your products and services that can be availed in exchange for a subscription. Leverage the sense of urgency to encourage more people to subscribe to you.
Knowing how to build an email list will prove to be an advantage for your business. Just make sure that you gather accurate and enough information every time. Moreover, organize and update your email address list regularly to make the most out of email marketing. When you have a quality email list, you can grow your market just like I did with mine.
Which of these email list building tips do you think will help you the most? Share your thoughts with me in the comments section below.
Up Next: How To Get Clients Through Client Enrollment System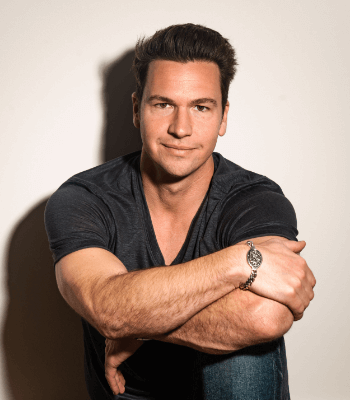 Ted McGrath
Transformation Coach, Theater Performer, Speaker, and Best Selling Author
Ted is a theater performer, speaker, and best selling author. He has created 5 household brands and made millions teaching Coaches, Speakers, and service based Business Owners how to turn their life story and life experience into a lucrative business that impacts millions and makes millions.