7 Best Marketing Books You Should Read To Boost Your Business
Whether you're new in the business or running a conglomerate, you can benefit from the best marketing books. They can change your perspective, inspire you to know more about your market, innovate, and challenge and test your stock knowledge and ideas. In other words, these best marketing books of all time will be there to push you to be and to do better. So go hunt and buy these marketing books' PDF options or go to Amazon and start reading and learning.
Best Marketing Books For Entrepreneurs
1. The 22 Immutable Laws of Marketing (Jack Trout and Al Ries)
Discounts good or bad? You'll have to wait to see the final impact on your business. #immutablelawsofmarketing #marketingstrategy #marketing pic.twitter.com/CpO2LZmPun

— Jason Bekdashe (@jasonbek) November 21, 2016
Who wins in the business game? The 22 Immutable Laws of Marketing tells you who: the one who is first. The book is about not just being successful but getting all the way to the top. Some of the lessons sound bold, like creating your own category if you can't be first in the existing one. Not everyone will even agree with his points, but that's what makes this one of the best marketing books of all time: it challenges your thinking.
2. Influence: The Psychology of Persuasion (Robert Cialdini)
A lot of companies, including startups, have amazing concepts and even products — yet they can't sell. To understand why, and how to change the tide to your favor, you better read Influence: The Psychology of Persuasion.
It gets to the bottom of everything, including what makes people say yes to what you're offering. Cialdini created a very easy-to-read book by breaking down a deep and broad philosophy into six principles. These are reciprocity, scarcity, authority, consensus, liking, and commitment.
3. Blue Ocean Strategy (Renee Mauborgne and W. Chan Kim)
Blue Ocean Strategy is a worthy book to read if you're tired of being second best and feeling the saturation of the market. It tends to tread the same line as the first one by suggesting if you want to win, you need to create your own market, or the blue ocean.
In the end, you don't wind up battling competitors head to head. Instead, they become irrelevant. In this book are the principles that will help you achieve that, such as going beyond your existing customer reach or putting your focus on the big picture.
4. Everybody Writes: Your Go-To Guide To Creating Ridiculously Good Content (Ann Handley)
Chapter one – mind already blown. Glad to find @MarketingProfs #annhadley! pic.twitter.com/fs2RgjmYfD

— Jana Pochop (@janapochop) January 29, 2015
One of the best marketing books for beginners, this one from Ann Handley is a must. Whether you're a life coach, speaker, or a subject-matter expert, and you wish to market yourself, you need to know how to write. Writing to persuade and influence is TOUGH, but Ann breaks it down for you with understandable, sensible, and practical steps. These tips include my favorite, which is creating a brand story.
5. The New Rules Of Marketing And PR (David Meerman Scott)
Grow your business right now! 12 real-time #contentmarketing tips from David Meerman Scott: https://t.co/rB125bVAR2 #newrulesofmarketing pic.twitter.com/Vcmp1vT5M2

— Tony D'Amelio (@DamelioNetwork) March 16, 2017
As its name suggests, this book teaches you how to create timely and relevant marketing strategies. Although the principles of marketing hardly change over the years, the methods of executing them do. For example, today you can now bring your business to social media or the Internet, a completely different platform. To reflect the changes in marketing, David had released its third edition, which you should get.
6. Will It Fly? How to Test Your Next Business Idea So You Don't Waste Time And Money (Pat Flynn)
Need more suggestions for the best marketing books for newbies? This is it! The book basically tells you what it aims to accomplish. In it, Pat Flynn shows his entire process created to determine whether something, like a business idea, is worth doing.
In the book, you'll learn about a lot of tests to help you decide and how to create the brand that speaks about your idea. These steps follow an orderly flow and are doable, so you can try them out while reading.
7. Breakthrough Advertising (Eugene Schwartz)
The most comprehensive book on advertising ever written. Classic. #BreakthroughAdvertising #EugeneSchwartz pic.twitter.com/sVXogoTSem

— Kevin C (@KevCanaber) June 11, 2016
At almost $200 for a hardcover in Amazon, this book certainly doesn't come cheap, but can you put a price tag to mastering your market? No. This is the book that will help you transform your market's desires and needs to a tangible product you can sell or offer.
BONUS!
Hate sales and marketing? Then don't! In my Never Be Closing, I'm going to teach you how to make millions without hard selling at all. You can now download it on Amazon for less than a dollar (digital).
These best marketing books are an awesome addition to your library, but don't let them gather dust. Learn and then put them to the test. Watch yourself grow into a marketer, leader, and business owner you've always wanted to be and even more.
Got your own list of best marketing books? Share them in the comments below!
Now don't just be a good marketer! Be an awesome person. Read these self-improvement books to keep you motivated in life.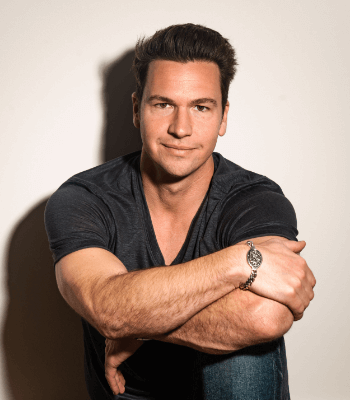 Ted McGrath
Transformation Coach, Theater Performer, Speaker, and Best Selling Author
Ted is a theater performer, speaker, and best selling author. He has created 5 household brands and made millions teaching Coaches, Speakers, and service based Business Owners how to turn their life story and life experience into a lucrative business that impacts millions and makes millions.