The Best of 2017 on Ted McGrath
I want to celebrate the year end with you by sharing the best of 2017 posts from my blog. I can't think of a  better way to commemorate our wonderful year together than by going back and enjoying these top posts. Cheers to a prosperous year ahead! May these posts continue to serve you in 2018!
The Best of 2017 to Make 2018 Even Better
Here are the highlights of my 2017:
I. Best of 2017 Videos and Infographics
If you want to improve your communication skills, then read these body language tips to follow when presenting. Whether you're talking to a standing-room only crowd or to an intimate gathering, these eight points explain the right ways to use body language. You will learn how to command presence and authority, match your words with your actions, be persuasive and believable, and boost your confidence!
Thinking of starting your own business or expanding your existing one? A strategic partnership is just what you may need!
Whether you're new in the business or running a conglomerate, you can benefit from a great marketing book. The right book can change your perspective, inspire you to know more about your market, and challenge you with new knowledge and ideas. In other words, these best marketing books of all time will be there to push you to be and do better. So start reading and learning!
Are you interested in learning how to sell a product online? Has anyone ever challenged you with, "Can you convince me to buy this pen?" There's an art to selling — especially on stage. While these steps are meant to convert your audience while on the stage, you'll also pick up valuable lessons on how to offer anything at anytime to your target market.
Starting a business is not always easy. In fact, people equate the initial stages to birth pains: you will toil day in and out. Moreover, you will encounter failures. However, I want to lessen the frequency of those failures as much as possible. That's why I want to share my guide to starting your own business. These are five things I wish somebody had told me during my early days.
If you're tired of chasing your customers, it's because you're not getting your dream clients. To remedy this, I will teach you the exact formula of how to get more clients. Implementing this formula into my business has given me a consistent stream of income — and ultimately a lifestyle-friendly business that lets me travel anywhere in the world. Best of all, it allows me to serve millions of people.
At the end of the day, there are two primary goals you want to achieve when meeting with a client: achieving a sales conversion and making an impact on their life. I've written many articles about how you can influence and transform other people's lives. However, right now, I want to talk about the business side: how to convert leads into clients. While it's not the easiest thing to do, if you stay with me and avoid these mistakes, you'll learn how to convert prospects to clients and earn millions doing what you love.
II. Best of 2017 Pillar Posts
The art of storytelling is a powerful way of communicating your message. We human beings are wired for story. It is the primary way we talk about change. Nothing shows us lessons about rising and falling, stagnation and change, like a narrative.
Want to plan and run your own profitable live event or seminar as a speaker? Check out these tips.
III. Best of 2017 Social Posts
1. My Best Online Tips
2.  YOUR story could change the world. — Ted McGrath
YOUR story could change the world. – Ted McGrath pic.twitter.com/WvCACCGCq2

— Ted McGrath (@ted_mcgrath) October 22, 2017
3. The Struggle You're in Today Is Developing the Strength You Need for Tomorrow
IV. Crowd Favorites from 2017
When I give a presentation, I think of it like an introduction between myself and a friend. After all, a presentation is the first step you make towards introducing your ideas to others or making a sale. Even if it's online, you should view a digital presentation in the same way. This is where your audience begins to get to know you, and it's an avenue you can't ignore. Using online presentation tools is beneficial for any speaking engagement or business.
I've used little-practiced marketing strategies to attract my dream clients for years now. These clients are high-quality, high-paying, and they can make your business a success. Today I am going to reveal and break down the marketing strategies I used, so you can start implementing them into your business and attracting your own dream clients.
How do you get people to say YES to your offer when you make it from the stage? One of the most important parts is using these three calls to action.
Today I want to talk to you about why small events lead to profitable outcomes. A lot of people say you have to do a big event and get lots of people in the seminar room for it to actually be profitable. While having lots of people in the seminar room is good, it's just not true that's it's the key to being profitable.
Many times creating programs and pricing them in a way that makes you feel valued is a challenging thing for people to do. The one thing I can say to this is that only you know if you're pricing your programs at something that's representative of your value. Find out more about this in this article.
We had a wonderful year together! I hope I helped you learn more about public speaking and effective business presentations. May we all succeed in all of our endeavors next year!
What is the most important lesson you learned from me this year? What was your personal best of 2017? Share in the comments below. I would love to hear from you!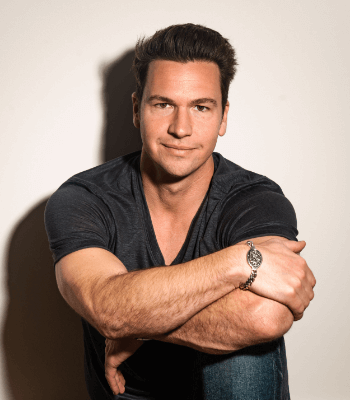 Ted McGrath
Transformation Coach, Theater Performer, Speaker, and Best Selling Author
Ted is a theater performer, speaker, and best selling author. He has created 5 household brands and made millions teaching Coaches, Speakers, and service based Business Owners how to turn their life story and life experience into a lucrative business that impacts millions and makes millions.