How to Balance Family and Business During the Holidays
It's the holidays once again, and, for entrepreneurs, this time of year means learning how to balance family and business. I completely understand the problem, since I've been there. During the early years of speaking and creating coaching programs, I was literally exhausted. I was making thousands and even millions of dollars, but I didn't even have the time to visit my family during Thanksgiving and Christmas. I don't want you to commit the same mistakes I did, so I'm sharing these pointers with you.
These Tips Will Teach You How to Balance Family and Business During the Holidays
Learning how to balance family and business is extremely important. You can't spread yourself too thin. After all, you can't be an effective speaker or coach if you do that. Your clients will know when you're tired, and they won't think twice about pulling out from your program.
However, having and maintaining that balance is very tricky, especially during the holidays. Your need for money increases, so you tend to push yourself harder. Additionally, it's the last stretch, so you want to make sure you can maximize your enrollment.
I understand these desires, which is why I believe my tips will be useful to you.
1. Create a Lifestyle-Friendly Business
My ultimate secret to learning how to balance family and business is making my business lifestyle-friendly. What does that mean? I can bring it with me anywhere I go.
In my Message to Millions program, I will teach you everything you need to start building a lifestyle-friendly business, but right now I am going to reveal one of the best techniques: Group coaching.
Early in my business, I was doing one-on-one coaching. I talked to around 20 to 30 people a month, and I charged thousands of dollars per program, so I was really making a lot of money.
However, later I realized this framework was actually not ideal. It was time-consuming and draining. I did have other coaches I trained with me, but it wasn't the most sustainable form of doing business.
That's when I turned my attention to doing group coaching. With this program, I get to share my message and my journey and create transformation in other people's lives, yet I do it more efficiently.
2. Start With Profitable Small Events

To make a lifestyle-friendly business, you have to make your coaching program more flexible. Many of my clients now do it online. Others create events such as retreats or experience-based programs in their destination. There are also some clients who teach the group by phone.
If these ideas don't work for you right now, you can also schedule small events during the holiday season. These are amazing since they don't take a lot of time to set up. In fact, you probably need a week or less. It's something you can do even when you're already busy.
These events also take away the pressure of trying to fill in a venue, and they bring the overhead costs down.
But are they profitable? Yes. My favorite success story is a good example of that.
3. Build a Consistent Flow of Income
A lifestyle-friendly business gives you more control of your time and effort. You can be anywhere in the world or spend time at home with your family during the holidays. But you need more than that.
You cannot stop having a lifestyle-friendly business on the holidays. You have to do it all the time so you can truly enjoy personal and financial freedom. The way to this is to build a consistent flow of income.
It all begins with getting your dream clients. These are high-quality clients who are willing to pay for your programs. Not only that, but they are also a match to your vision and have a complete grasp of the transformation they can look forward to with your help. Additionally, they are ready to upgrade into your coaching program.
I have clients who create programs good for three months or six months. Others have one year or even as long as two years.
4. Price Accordingly
Financially, only you know how to balance family and business. You then have to complement your tiered programs with the right price.
However, maybe you're still asking, "Ted, how much should I price my programs?" I've written extensively about it here, but let me point out two very important points.
One, you have to know your worth. You're doing yourself a great disservice if you short-change yourself to attract a lot of clients. In fact, it's never a good idea to have a lot. Again, you're going to spread yourself thin that way. Most of all, you won't be happy with what you're doing, and when you're not happy, you won't be effective. Your clients won't get the most out of your coaching.
Second, it's normal for some of your clients to express objection. A number of them will even be ice cold. You can use my persuasion techniques to work your way around these people. Another good strategy you can use is to create tiered programs.
I call this my low-tier marketing funnel system. In this method, I begin with offering a free gift like an e-book, short training, or even a consultation. Then, I increase my offer to $37, then to $97. I do this until I reach my preferred pricing.
As you increase it, you may find your enrollment getting smaller. As long as you're doing the system right, you don't have to worry. In fact, it's a good way to sort your clients until you're left with your dream clients.
I always believe that learning how to balance family and business should be one of your priorities, whether you're a coach or speaker. In fact, it should be your #1 goal as a person. We're working hard not just for ourselves but also for the people who matter the most to us. May my tips help you achieve this goal!
What are your tips on how to balance family and business? Let's discuss in the comments below.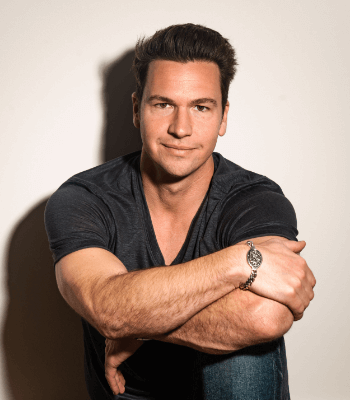 Ted McGrath
Transformation Coach, Theater Performer, Speaker, and Best Selling Author
Ted is a theater performer, speaker, and best selling author. He has created 5 household brands and made millions teaching Coaches, Speakers, and service based Business Owners how to turn their life story and life experience into a lucrative business that impacts millions and makes millions.